What to say in bed with a man. Women's tricks, dirty words and phrases during sex..

Men love not only eyes, but also with their ears. During sex, not only what they see, but also what they hear. But what to talk about in bed? We will tell you and help you overcome the constraint.
All women – Actresses
It should be accepted as a fact that in private, most women masturbate, without pronouncing no sound and without dropping a moan.
All these «aaaa!» And «ooo!» – only a means to show a man how much a partner likes his actions. Moans excite a man and amuse his ego.
However, a woman is also excited of her own moans: if at the beginning of sexual intercourse they could be partially played, then as they approach the orgasm more and more sincerity in them. The same thing happens with all kinds of «Dirty» Words and conversations in bed.
What to talk about in bed?
Of course, talking about all kinds of household troubles, problems at work and other unexpected things will be inappropriate at a time when you make love. Instead, you can and should be:
Share your sexual fantasies;
Approval of the actions of the partner;
Prompt and direct;
Talk about sensations.
Do not be afraid to talk about your own fantasies and erotic dreams, even if they seem a little strange and shameful for you. However, keep in mind that what you say is most likely to be reality in the future. So talk about anal sex only when you are morally ready for it.
When you talk about fantasies, try to describe the picture in detail: where are you in what position your body is, what and how a partner does, what do you feel at the same time.
If you do not want to share fantasies, talk about momentary sensations. Use mainly short phrases: «Yes, I like like this!», «It is very hot there!», «Oh, how nice it is!». Do not be too talkative so that you are not suspected of insincerity. Groans and exclamations «Oh yeah!» often describe your condition much more eloquent than words.
And your «Please still!», «Now use your tongue!» or «Let's reduce the pace a little!» They will not offend the partner, but only tell him what you want.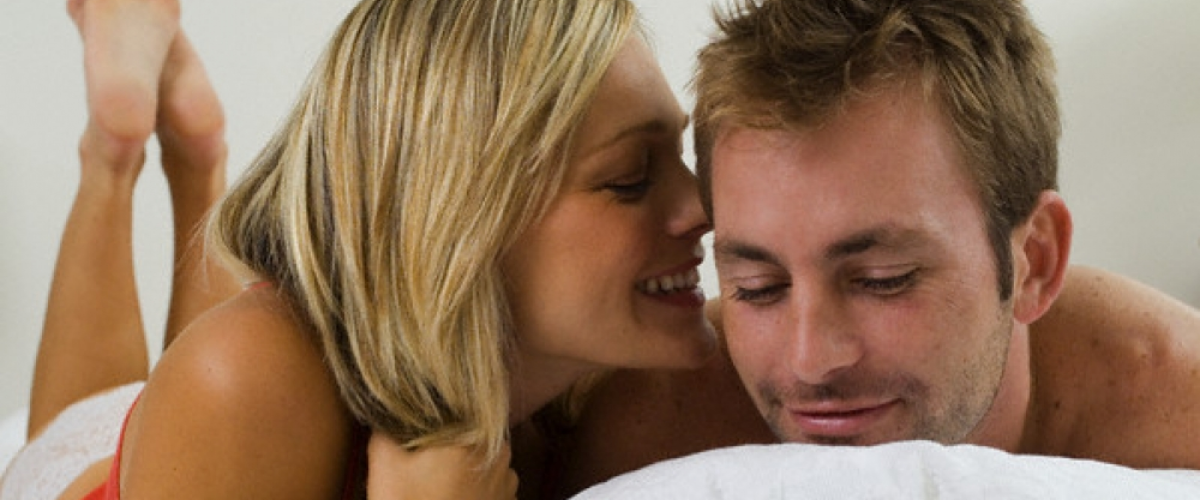 What can not be discussed in bed?
There are things that in no case should be pronounced during sex. These include:
Comparisons– phrase «You have more than others!» or «And you are better than my former!» only cries the partner;
Criticism – words «You do everything wrong again!» obviously do not inspire sexual exploits;
Insults – except in cases where both of you like it or you started a role -playing game;
Contraception – You need to take care of her before you have started sexual intercourse, and not mutter «Please not in me!», When a man approaches orgasm.

«Call me! Oh please!»
«Dirty» words – This is just one of the forms of sexual game, so do not be shy to use them. If you somehow indecently called a partner during sex, this does not mean at all that you will also call him outside the bedroom. It is not an obscene abuse, especially during role -playing games.
In fact, if you decide to play a policeman and a prostitute, you purchased for this Erotic costumes And handcuffs, then the use of slang and abusive words in the process will be quite appropriate «detention». And if you dared to BDSM, then the mistress (or the master) is supposed to call his subordinate as it pleasures.
Vulgar phrases are used not only in role -playing games. Words like «Slap me!» or «Show me your passion!» appropriate in any case. And if you ask your partner to call you during sex, you will be surprised how much it will start you.
Of course, do not use «dirty» Words every time you have sex – it will quickly go. However, their use from time to time helps to diversify the intimate life and make it brighter.
10 Popular Sex Fras
«You like how I touch myself there?»
«enter me! Now!»
«Do everything you want with me: today I – Your sex toy»
«I'm all wet there»
«You like it when I am above/from below/side?»
«I – Bad girl! Punish me!»
«And now you will do what I want!»
«I will lick you everywhere-VAST!»
«You are just a lustful beast!»
«And now I am riding you!»
Use a couple of proven phrases, but do not forget about the twists of your own composition – he will definitely like it!