Sex series that is worth watching.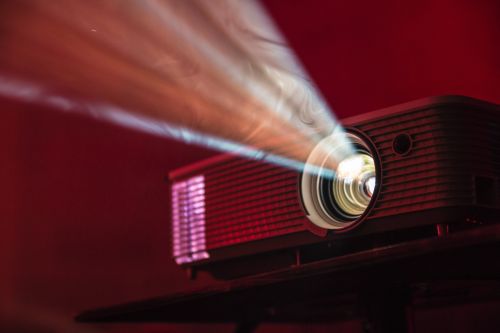 Sex has always been and will remain one of the most important aspects in human life, and the film industry releases many series on this subject. We have chosen several projects in which sexual issues are revealed as much as possible. Separately, we note which sex toys were seen in television frames.
"Sex/Life"
Billy Conniel, at first glance, is good – a big house, a loving husband Cooper and wonderful children. But inside she is very unhappy and is experiencing depression. Billy keeps a diary where he describes his free past and meetings with a guy named Brad, with whom she had amazing sex. Cooper accidentally finds notes and does not know what to do with it. The husband tries to give his wife, which she lacks, and they even go to the swing-wound. But it is impossible to glue the broken.
Sex toys in the frame: Vibroopul, sex cacheles.
"Happy-End"
The main characters of the series are two young people, moving from a provincial town to Moscow. They are completely different: Lera is liberated, sharp and even rude, and Vlad is a modest programmer, loves computer toys and watch porn. They need to repay a big debt, so they decide to make money with Webcam. The girl quickly gaining popularity in the virtual, but this only adds more problems. From business partners, the guys become lovers, but will they manage to keep their feelings?
What sex toys can be seen: vibration massager, vacuum stimulator, vibrator-red, vibrator for steam.
"Sextrapy"
Lisa and Cyril are a married couple – they love each other, but at the same time they cannot frankly talk about their desires and problems in intima. Suddenly, the husband learns from the correspondence of his wife with her friend that Lisa never experienced an orgasm during sex. And they are a step away from the divorce. Wanting to save her marriage, Cyril and Lisa go to the sex codes Christine. She offers a couple of tips on how to add diversity to intimate life. Spouses try various practices and techniques, use sex toys trying to achieve orgasm. But in the end it turns out that the problem in the relationship lies much deeper.
Sex toys from the series: vibrator-red, vibropulus, vacuum stimulator, kegel simulator, vibrator, whip, anal cork with the tail, vibrorser.
"Adult Material"
Haley Burrose seems to live an ordinary life: husband, three children and work … Porn actress. In the world of sex industry, she is a successful and popular Jolin dollar-there is a masturbator on sale with a copy of her vagina. Once Amy comes to the set, and Jolin takes the brand new "under his wing". But she doesn't even imagine what it will turn out: she will come to almost a huge porn company and solve many of her own problems.
What sex toys are found in the frame: Strapon, vibrator, dildo, anal traffic jam, masturbator.
"Sex Education"
In 2019, Netflix issued the Sexual Education project. The series tells about the notorious high school student Otis. He lives with his mother, who works as a sex-therapist. The case takes him with a classmate Mave, and they decide to organize a business in an old school toilet, where Otis holds consultations for peers on intimate issues. But helping others, it is not easy for them to cope with their own problems.
The series look in one breath, and the series will appreciate not only adolescents. After all, life situations taking place with heroes can occur at any age: difficulties with self -determination, in relations with loved ones, awkward moments in sex, masturbation, etc. D.
What kind of sex toys were in the series: phalloimitators, vaginal expanders, vibropulis, lubricants.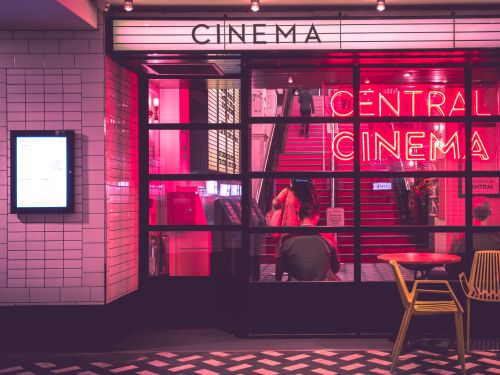 "Sexual Life"
This is a documentary project on sexual preferences of ordinary Americans. In each series, the heroes openly say what causes them excitement and how this affects ordinary life. They attend sex-seekers, dance striptease, practice BDSM and tantric sex, invite a sex doll to bed and much more.
What sex toys are shown in the film: Sex pounds, vibration massager, vibrator, vibrator-red, phallimitator, sex doll. BDSM Aksuars: Filger, handcuffs, spacers, stack, Whearten Bath, Sex Cache.
"Sex, Love & Goop "
This is a reality show, the author and the host of which is the famous film actress Gwyneth Paltro. Several married couples with different sexual problems gather on the project. Experts offer participants to try various intimate practices that will help to recognize themselves, accept their sexuality and improve relations with each other.
Sex toys shown in the project: Stimulator 2 in 1, vibration massager, vibrator for steam, vacuum stimulator, vibrovalizing in panties, dildo on suction cup.
"Sex and the City"
The most famous series about four charming women living in the center of New York. Their life is saturated with bright events. They start novels, flirt with men and frankly share intimate details with each other.
For the first time, important issues related to sexual orientation, random sexual relations were raised in the series, and how dangerous it is about the role of a woman in society and feminism. The series made two sex toys among the spectators (Vibrator-Roller and vibration massager), and a trip to a sex shop gradually became a sign of an advanced, professionalist way of life.
By the way, sex toys can be seen in a variety of films, and not just on a sexual topic:
"I, again I and Irene". In one of the scenes, the hero Jim Kerry finds a huge Rubber dildo In bed of the main character. But in fact, this toy does not belong to her, but the second personality of Charlie to the immoral Hank.
"Fight club". Tyler in Marla's house pays attention to Realistic beige phallimitator on suction cup. The heroine calmly replies: "Don't worry. This is not a threat to you ". And this is true-sex toys do not replace a partner, but only help add variety to bed.
The series "Doctor House". A young man named Henry enters the hospital. To understand the cause of his illness, two doctors on the instructions of House go home to the patient and find there Sex doll. They bring her to the hospital and conduct a study.