Sex between breasts – how to implement?.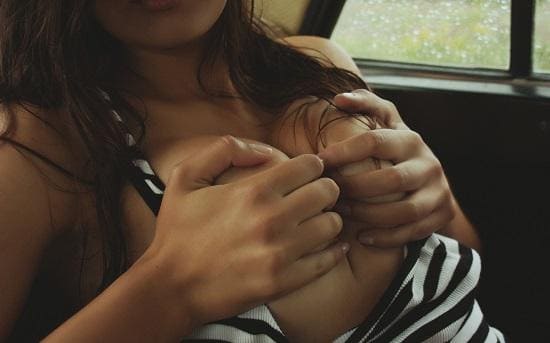 Many are interested in sex between breasts, but not everyone has tried this curious way. Some confuses the size of the bust, others perceive it as a kind of perversion. However, there is nothing "criminal" in this: in the world of a variety of ways of sexual satisfaction, this almost Puritan. If you want to experience new sensations, then why not?
Excuses for sex between breasts
Very often women come up with reasons to abandon such types of caresses. There are only two most common ones:
"Because I have small breasts" We debunk the myth: breast size matters, but this is not a indicative factor. Naturally, with magnificent breasts, 4 sizes are much easier to "cover" a member. But if it "spreads" under the mouse, then there are nuances – they give the shape, bringing the hands of the chest to the center. With small "mounds", actions are similar: we bring our palms to the center so that the "love wand" is closely between the bust, and complement the "capture" of the member with our hands. There are significant advantages in this: you can caress the nipples with your fingertips, stimulate the halo – the scope for fantasy is limitless, there would be a desire to get a maximum pleasure.
"There is dry" Chest is not a vagina, and the lubrication does not stand out. But modern medicine has long resolved this issue, the choice of lubricants in the sex shop catalog-for every taste. In addition, this is still an occasion to experiment with goodies: cream, sour cream, jam. You can make sexual intercourse sweet not only in figurative, but also in the literal sense. But after the procedure, it is important to thoroughly wash the man so that sugar does not stay in the urethra. He can cause irritation and even inflammation if it is not immediately removed.
How to make sex between breasts?
Men rarely resist such a variant of sex, often they are complex to try girls. And completely in vain – "bed gourmets" positions sex between breasts as one of the most intimate types of proximity, in which "making love" is not a pathos definition, but an objective name. For the experiment to be a success, there are several rules:
1. No complexes
Man with you, so the size of his chest satisfies him. Everyone secretly dreams of big boobs, but every girl wants a prince, and is often satisfied with an option far from requests. So we have what we have, and we are proud of it. If the bust is not the strongest side of your appearance, then in any case it is attractive and "functional" if you skillfully use it.
.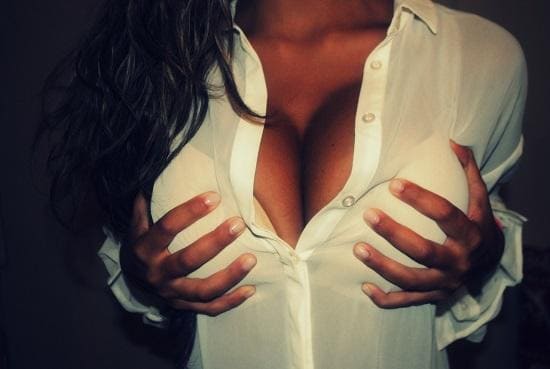 .
2. Prepare a lubricant in advance
Not always damn erotic antelopia of the Gnu, dropping off the stunned "rider", rush to a refrigerator or shelf with cosmetics. Think in advance what you would like to use, and put next to the place where the intercourse is planned. It is not recommended to use petroleum jelly or children's cream, it is better to buy a special lubricant, which is safe and convenient to use.3. We use hands
As already mentioned above, to lie down with a log, folding the hands behind his head and wait for the guy, firing in the breasts, will experience an orgasm and give you pleasure – stupid. It is necessary to use your upper limbs as much as possible: to squeeze the chest with them, to caress the head, to fiddle your nipples – during the process, a prima will come. Total, with sex between the breast, phraseological unit "not to lower your hands" is directly important.
4. Language
In this case, the language is not an enemy, but very vice versa. If the dimensions of the penis are larger than a pipette, then in any case it will touch your head during sliding. If you do not lift it up, being in the image of a person who descended to the plebeian, then the member will rhythmically touch your lips. It's a sin not to use them and what is behind them. We don't take your teeth.
5. Be pedantic and serious
This is not a responsible party jingle, not a lesson for which they will give you an assessment and in the case of a bad mother will tell her "ay-yu": you don't have to cling to your boobs with your fingers in your boobs and with eyes bulging with tension to catch the genitals to your lips so that everythingit was like in the instructions. Relax and have fun. Sex between breasts can become a bright prelude to further action. Not every man can finish with such caresses. But the experiment will definitely be remembered, perhaps it will want to repeat it.