How to use an erective ring?.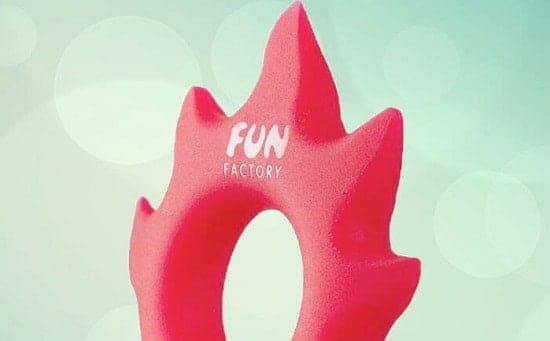 Erective ring – A great way to make an erection more persistent and long. This toy helps to strengthen the sensations from sex, makes it possible to get maximum pleasure to both partners. And although most often it looks very simple, it needs to be able to put on the right thing. Otherwise there is a risk of injuries and other negative consequences. How to use an erective ring? How to put on different models correctly?
What are the erection rings
All erection rings with proper selection and use help to hold out an erection and increase the sensitivity of the penis. But each model has its own characteristics and, in some cases, additional capabilities. All rings can conditionally be divided into several types:
flexible and elastic from silicone or rubber;
harsh, made of metal, glass, leather, plastic;
Lasso, the size of which is regulated by a special limiter;
toys with vibration;
devices with additional processes to stimulate the scrotum, clitoris or anus.
It is worth noting that there are rings worn on different parts of the genitals. Some of them are held on the penis trunk, others-at its base. There are toys, prolonging both the penis and midges. There are also models that stimulate the prostate thanks to an additional process – anal traffic.
Some resourceful men use in sexual games instead of rings improvised materials. For example, elastic bands, stretching film or tape, cut parts of the top of the condom, rope. But all this is unsafe for health, since can lead to serious injuries, circulatory disorders and other problems. It is better to never use improvised means as a replacement of erective rings. Moreover, in the store you can find a lot of models for every taste and financial capabilities.
How to put on elastic erection rings
It is flexible toys without any additional functions that specialists It is recommended to buy newcomers. Using such models is very simple. You can remove them at any convenient time if you suddenly felt discomfort or pain. Another plus of them is small size. There are rubber and silicone rings with a smooth and ribbed surface, with additional protrusions to enhance sensations or built -in vibration.
Using elastic rings is quite simple:
1. First, what needs to be done before use – Wash the toy, hands and genitals. Flexible rings cannot be boiled, treated with potent means. But then they can be washed with water comfortable temperature using ordinary soap or treated with antiseptic solutions, for example, a miramistin.
2. Then it is necessary achieve an erection. To excite, you can use any ways convenient for you, for example, viewing porn or erotic pictures, caresses with a partner.
3. After reaching an erection, it is necessary put on a dry penis Flexible erective ring. In order to avoid discomfort in the process, stretch the maximum toy and move it from the head to the base.
4. After installation, you can use grease. If you apply it before putting the ring on the penis, then there is a risk that it will slip.
5. As soon as the ejaculation occurred, and the member decreased in size, You can remove the toy.
6. If pain or discomfort appears, the penis and scrotum changed their color to the bluish, numbness of the skin is observed, it is urgent to remove the ring. But the redness of the penis during the game without other alarming symptoms is not an obstacle to its continuation.
.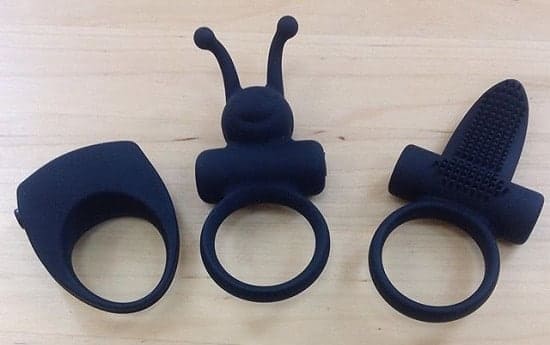 .
If the toy is intended for the scrotum and for the penis, then first put it on the base of the penis, and then on the testicles. Moreover, in this case, it is better that the penis does not stand up to the end – then to put on the ring will be easier. If the ring is intended only for the scrotum, the testicles are placed in it alternately. You can also stretch the ring and put it on the scrotum. The device is attached to the highest part at the base of the penis.
Some experts recommend holding sharp scissors when using flexible rings for the penis. They will come in handy if you suddenly mistaken with the diameter when buying a toy or experience pain, but you can't remove it in a natural way. Such rings can simply be cut and eliminated by normalizing blood circulation.
In what position is it more convenient to put on an erective ring
All types of erective rings are best worn In a standing position. But you can do this and sitting on the edge of a chair or bed, after breeding your legs to the sides. It will not be possible to put on the subject lying down, it will be very inconvenient.
Putting on an object can become part of the prelude. You can entrust this to a woman. But it will not always be possible to do everything perfectly on the first attempt. But you can learn that then everything is faster and easier. If there is an assistant, any pose is suitable.
The inconvenience of putting on vegetation can cause vegetation. To avoid painful winding on a ring of hair growing on the genitals, it is better to remove them first.
How much time can an erective ring be worn?
Use any such device for longer than 20-30 minutes is prohibited due to the risk of circulatory disorders associated with this symptoms and consequences. In the process of playing with such a device, it is better to make breaks of 10-15 minutes long.
You can't forget about him for several hours, it is dangerous for health. After sex, be sure to remove.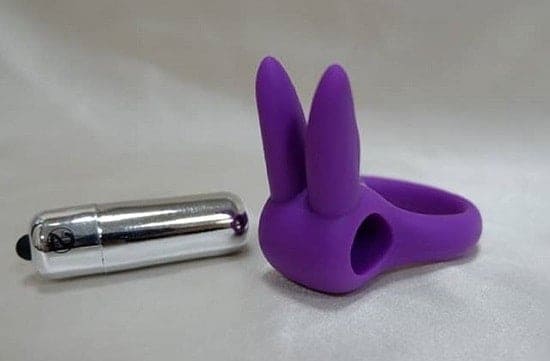 How to use an erective ring with vibration
Erection rings with vibration significantly increase the capabilities and spectrum of sensations that you can get during sex and deliver your partner. There are several types of such devices:
with a mini-vibrator;
with full processes equipped with vibrators;
with vibration, which can be controlled at a distance (from a phone or remote control).
Devices with small vibrators can be used in different ways:
1. Expand the motor to the perineum for additional stimulation of the scrotum and prostate, enhance the sensations of a man.
2. Expand the vibrator to the partner. Features of the location of the motor in this case will not only enhance the sensation of a man during intimacy, but will additionally stimulate the clitoris. And this is a great opportunity to get a bright and powerful intensity of an orgasm, increase its duration.
All models with vibration are put on almost the same as ordinary erection rings: flexible views – on a dry erect penis, and hard – on a sluggish or not completely rising. The same applies to processing and care for the product.
Rings with full-fledged processes-vibrators are designed to stimulate the scrotum, anus of a partner or man, clitoris. Use them better strictly according to the instructions. The developers have selected the optimal shape of the device so that it copes with its functions and at the same time was safe.
Using erective rings with distance management
Particular attention should be paid to toys, the vibration of which can be controlled from the remote control or using a special program on the phone. Such devices are more expensive, but will be very interesting to those who are already familiar with rings, love experiments, as well as pairs that decided to expand the horizons of their sensations in sex. You can put on a ring and transfer your partner management. She herself will choose vibration modes that, together with oral or ordinary caresses, will help you achieve new peaks in pleasure.
Some of these toys can be controlled from anywhere in the world using a special application installed on the phone. Agree, this is very interesting if you practice virtual sex, you are often forced to be separated from a partner or love experiments. Just install the program on two phones, connect your ring with them, turn on any messenger with audio or video and enjoy the proximity!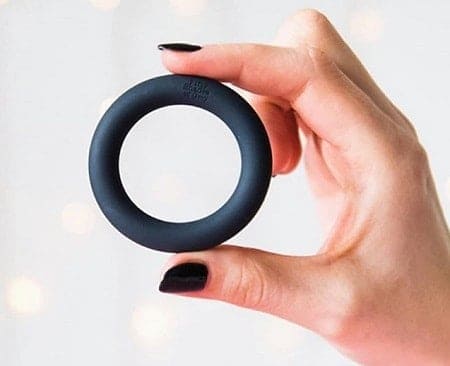 How to put on metal and other hard rings
Most of inelastic rings are put on the penis before the occurrence of an erection. After excitement, this will not be done. Use grease when putting on, if necessary. After reaching the erection, remove the ring, as well as to put on, it will be practically impossible before ejaculation. Therefore, it is recommended to buy such toys only to experienced users.
If the device is made of leather and equipped with fasteners to adjust the diameter, then you can put on and remove it even during an erection without its loss. If it is necessary to squeeze the penis and scrotum, first the toy is put on a member, and then on the testicles.
If the device has called cyanotic shade of genitals, numbness, brings pain or severe discomfort, it is recommended to remove it immediately. When there are no clasps on the toy, for this you need to achieve an erection: use a shower, get distracted from sex. If the excitement does not fall for a long time, it does not work to remove the ring on your own, seek medical help. Fortunately, such unpleasant cases occur extremely rarely and are most often caused by improper use of the toy.
How to use models with anal process
Some models of erective rings are equipped anal traffic for a man. This process provides additional stimulation of the prostate and perineum, enhances sensations during sex. Some men who have tried such a toy on themselves, they say that the orgasm was unforgettable: powerful and long.
It is important to remember that such models are used in the same way as other types of rings. The rules of care and storage of toys depend on the material from which it is made. Usually in the instructions they are described in detail. Putting such a ring is also not difficult. At first, a part of the toy intended for this is put on a non -end of the erect member. Then the testicles are introduced into a special hole. And only then the anal plug is lubricated with grease and neatly after preliminary preparation of the anus is introduced into the body of a man. After that, you can apply a lubricant to a member and have sex or masturbation.
It is necessary to free the genitals from such a toy in the same order: first the plug is pulled out, then the ring is removed from the scrotum, and the next is the next penis. If the gadget is made of silicone, then it can be removed before ejaculation without losing an erection.
Using an erective ring with condom
Erective rings can be used with condoms. And usually the toy is usually put on first, and only then a contraceptive. This will prevent it from slipping. But here you need to observe several precautions:
1. Flexible rings with or without relief can be worn calmly, like smooth options with vibration.
2. Hard rings with fasteners and fasteners are better not to use – they can break a condom.
3. You need to use rings with additional processes with condoms. You should ensure that the ring and a contraceptive means do not slip during frictions. And at the same time the condom was not torn.
Make sure that the ring and the condom do not rub on each other during intercourse and there was no winding of the latex product to the toy.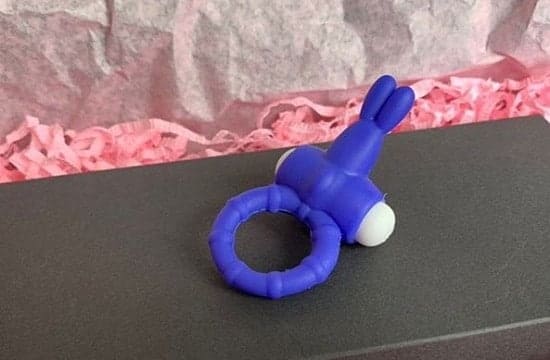 Questions about the use of an erective ring
The use of various drugs to increase potency is not an obstacle to the use of an erective ring. The main thing is that you put on and use it correctly, you have no contraindications to wearing such a device.In fact, everyone has different tastes. And the toy that someone will like, another will not bring the desired result. Therefore, to make the right choice, you need to try several options. The erective ring is the simplest device that helps extend and strengthen the erection. Vacuum pumps also contribute to such an effect, some types of lubricants and lubricant, you can impose both an erective ring, a vibrator, and anal trunk. The same can be said about other products from a sex shop. The main thing here is to observe precautions, monitor your feelings during the game, enjoy the result. Do not forget that you can experiment with different models of rings for erection.The use of an erective ring is safe for health and is not addictive. If you have certain preferences in sex, for example, you like squeezing the scrotum, and this does not harm your health, then use different techniques to achieve maximum pleasure. And the ring and other toys will only help you in this. A decrease in the sensitivity of the penis with ordinary sex will not occur, even if you use the ring daily. The main thing is to follow your physical and psychological state, do not allow its deterioration.