Safety Sex toys: what to pay attention to when buying.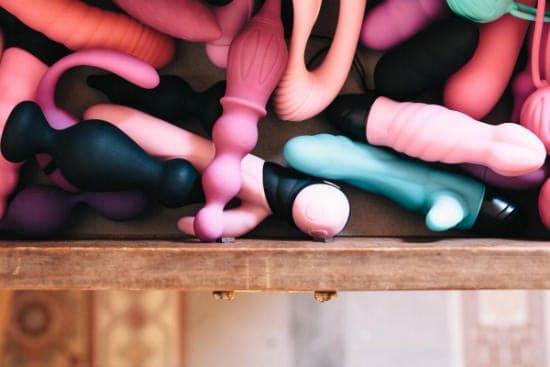 From the food that we eat, the clothes that we wear, the cars on which we drive, are more and more forced to ask questions about where we have the purchased products from, and how it affects not only our body, but alsofor ecology in general.
After all, literally a few decades ago, the market was not such a huge variation of products as it is now. People had to choose from a couple of three things of a certain topic, and now they have the opportunity to choose from thousands of identical items.
Manufacturers are chasing quantity, very often forgetting about quality. So in everything! Even in the sex industry.
Many people did not even ask the question of how harmful the material from which their vibrator is made, or vice versa, about the beneficial properties of one or another intimate cosmetics.
You need to know as much as much as possible about your toys. In the end, they touch (and even penetrate inside) to the most intimate parts of your body. It's like containers for food that we touch with lips and languages.
The truth is that when it comes to materials and processes used to create them, you need to understand that all toys are created in different ways. In the industry of goods for pleasure, the rules are less strict than in many other industries. Therefore, it is very important to know from what materials a favorite thing is made in your sex collection.
This is important because different sex toys are created from various substances – and not all of them positively affect health.
It is better to stay away from toys made of synthetic rubber, low -grade plastic and cheap gel. Why? Perhaps you heard about substances called flulates and bisphenols (BPA) in the context of safety in the food industry (from people who are afraid to drink from plastic bottles or warm up plastic containers in the microwave). So, it is believed that fluids cause severe harm to the reproductive system.BPA (bisphenol) – This is an industrial chemical that has been used for decades to produce various types of plastic. Ftalates the same is chemical plasticizers and they serve to soften plastic (elasticity is an important aspect when choosing a sex toy, so fluids are great for the manufacture of low -quality products).
Studies have shown that these compounds can add to food or drinks, and even evaporate into the air. So their use in some products is prohibited due to their toxicity.
Small hint: if your sex toy smells like "a new shower curtain" and the smell does not disappear in the first 2-3-4 times using or if you leave it to "ventilate" for a couple of days, then most likely it contains phthalates, which means, which means,that it can distinguish chemicals that can lead to serious health problems.
Ideally, your sex toy should consist of materials suitable for food, or used in medicine, which are regularly tested and receive certain certificates for biocompatibility (in simple words, are not harmful to our skin).
Think about it like this: is there enough material enough to sell it in a store with products? Or to be used by doctors? If the answer is yes, then it will certainly fit to deliver you an orgasm.
Another thing that needs to be remembered: the design of the toy is also important for the safety of your body, as is the material from which it is made.
It is no coincidence that most high-quality devices look brilliant, smooth, and even some futuristic. No, this does not make them more aerodynamic, it simply makes them more hygienic.
Have you ever tried to wash a bottle with a sports neck? After some time, no matter how carefully it was washed out, dirt accumulates in the narrowest cracks, from where it is simply impossible to get.
Therefore, it is very important that the sex toy is made without obvious seams and holes that will collect bacteria and which are very difficult to clean. Very soft toys have a high level of porosity, so they can accumulate unwanted bacteria over time.In the end, washing sex toys should be simple – only water and soft soap (or Special tool). No improvised tools are required here!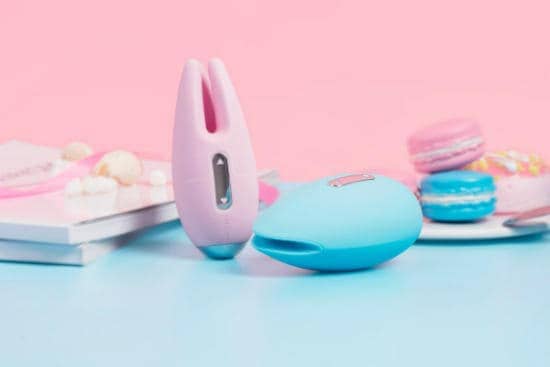 In general, whoever you are, a professional or a newcomer in the field of sex, you must know what this or that thing is made (from the point of view of health safety) in your arsenal.
If you like soft toys, then try something from medical silicone. This is modern hypoallergenic material, not porous. It is easy to care for him, just wash, and he is very flexible.
Medical silicone It has no taste and smell and contains special components that prevent the reproduction of bacteria. That is why Silicone Intimate toys are considered the safest for health. The material itself is waterproof.
The main thing is to remember that it is not compatible with lubricants on silicone basis. Only lubricants on water -based! Using lubricants from other materials, you can seriously damage the toy. It is better, of course, to choose the most High -quality lubricant, because (as we have already said) it will directly contact your skin.
There are a huge number of silicone toys:
Vibrators;
Falloimitators;
anal beads and traffic jams;
Vaginal balls;
Erective rings;
Masturbators.
Vibrator Giraffe from Imtoy – perfect. Not a single seam, safe for the skin, velvet material. A special form of toy was created in order to carefully repeat the bends of the female body, giving greater pleasure.
The average length (16 centimeters), 16 vibration modes, water resistance, conveniently charged, and conjugation with a mobile phone. Well, isn't it cool?Erective vibrookolz Tammy from Svakom – An excellent waterproof toy that will appeal to both partners. A very elastic ring (thanks to the material, of course), it will tightly wrap a member, which enhances the erection. And a delicate pimpled head can vibrate, especially for additional clitoris massage.
As for the elasticity of silicone, a striking example of this is a bilateral massager Labia from Orion. Long (28 centimeters), a stimulator can take absolutely any form! If desired, it can be used as Anal stimulant, extending the edges so that they become a restrictive basis.
And if you are chasing realistic sensations, you want to experience something close to sex with a person (or even better) during masturbation, then, of course, you heard about such a material as Cybercro. Cybercro The people call the "living body" and this is not just.
It is like silicone, only velvet, more realistic, softer, more pleasant … You can list it endlessly!
Basically, the best brands in the sex toys industry patent their materials under various names. But in fact, they are all the same Cybercro, only with the addition of a particular component.
Toys from this material is a modern analogue of everything that was produced before. They are safe for the human body and the environment. From Cyberki make all the same toys as from silicone, only the emphasis goes on realism.
Falloimitators with pronounced heads and venous trunks, butt, from which it is difficult to take your eyes off, or Masturbators, From the touch to which you lose your self -control.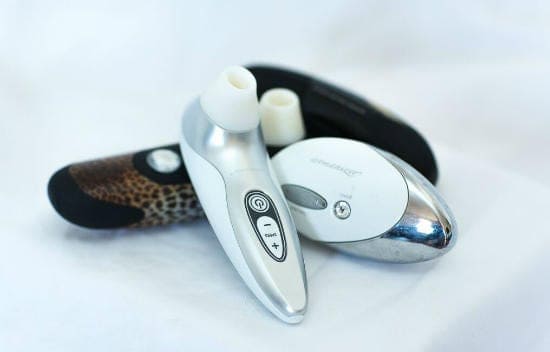 Silicon -based lubrication with cyberc toys Incompatible! Just on water -based. By the way, they are delicious: Fruit, vanilla, Chocolate, even With a taste of champagne.
For something more hard, try toys made of thermoplasty, such as ABS – This is a durable, smooth, safe body and easy to care.
There are a lot plastic vibrators, And they are all no worse than massagers from realistic materials.Almost all the brand toys Satispyer made of plastic, such as SATISFYER PRO 2 NG – Contactly Cliter vibrator. He is able to affect erogenous zones using air flows.
The toy is waterproof. The case is made of pure plastic, and the interchangeable nozzles are made of silicone (they are removed, so they are also just to care for them).
Tender vibrator at remote control Candy from Magic Motion – also one of the best representatives of plastic vibrators. Its beautiful small sizes allow you to wear a toy right in panties, and control from a smartphone – completely trust your orgasm to a partner in your hands.
In addition, there are toys from other solid but safe materials for the body, such as glass or metal. Such toys are also very cool, you can take them with you to the bath and heat them to the desired temperature, and they also look very great!
Do not be lazy to read the small text on the packaging of the toy, just from it you will learn about what you made a toy from, how to care for it, what to wash with, whether you can immerse under water, and if this toy is on the battery – how much to charge it for the first timeand how many subsequent. These couple of minutes will open a lot of useful information for you and your health.