Crotch – your erogenous zone.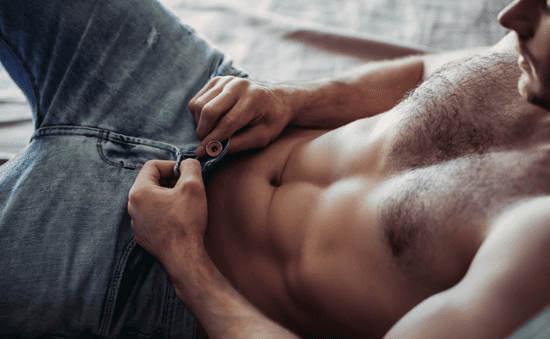 Everyone has long learned, accepted and understood the fact that The most pleasant point for stimulation in men is the prostate iron, Or, differently, prostate. We have already surveyed the methods of stimulation and varieties of toys for this erogenous zone many times. But we only considered the introduction of something into the anus of a man, whether it is a finger or devices from anal simple stimulants to specialized prostate massages. But, we dare to surprise you, there are two ways to give a man unrealistic pleasure through interaction with the prostate gland: external and internal.
With the inner, I think you have been familiar for a long time. Such stimulation is facilitated by various Prostate massagers and specialized Anal cork, having a certain ball or bend on the tip, which just takes out to the desired erogenous point during the introduction and sex itself.
This will provide flight sensations and powerful orgasms for any man.
But there is another way to get to the prostate gland. External.
And it is done quite simply with fingers. A strip of delicate skin, which has a huge number of nerve endings in itself, is between the anus and the scrotum, and is called the crotch. The trick of this zone is that it is in this area that the prostate is located – an organ, on which the brightness of orgasm directly depends.
Unfortunately, most men do not allow women before this intimate place, probably embarrassed by his proximity to the anus. Well, they miss a lot! For example, bright and unforgettable pleasure, but this, of course, is their choice;)
The perineal analogy can be drawn with a clitoris, although the clitoris is much more sensitive. But still this place should not be deprived of attention. Try to start the prelude with it – you probably never did it yet.
As mentioned above, massage of this area can be done with the help of your fingers, or allow your beloved person to play with your sensitive erogenous zone.
Carefully put your hand on the crotch and lightly put on the soft fabrics located between the testicles and the anus. You will probably feel a small ball, This is a prostate. Start making circular movements around this ball, periodically changing direction.
It is advisable to use a lubricant during the process.
Noticing that you are already approaching orgasm, you can slightly accelerate stimulation, and at the moment of ecstasy itself, press a little more on the prostate gland. This should significantly strengthen the sensations from the experience of pleasure.
Just do not overdo it at the end, too much pressing can, on the contrary, can prevent ejaculation. Here, as always, you should listen to the reactions of the body, be sensitive and try to get as much pleasure as possible;)
Add sex!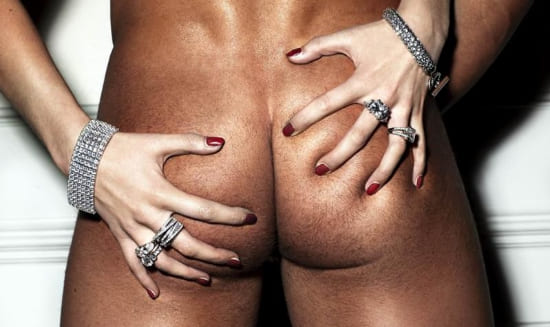 The crotch massage can be combined with sex.
You both will be delighted!
The pose of a rider or a reverse shepherd is perfect for this, when the girl sits with her back and leans forward, opening her beautiful ass and gaining access to your crotch. And these stimulations are easy to combine with oral caresses. The rest of the fantasy is sure that there are many more ways to pleasantly surprise a partner;)
And of course, of course, there are special sex toys that provide additional stimulation in this zone.
They usually represent a combination of different devices, such as a united erection ring and anal stimulant, between which there is a massager for the perineum, or toys for a prostate with special processes, but more on this a little later.
In addition to them, by the way, you can experiment with mini-vibrators.
Due to the possibility of point stimulation, it is easy to control in any area of the body, so just repeat the circular movements that we talked about above, and select the best speed and regime for yourself;)
So, about the toys special for this business!
Armour Tug Standart from Perfect Fit is a bright representative of the usual erection ring, which has a special process to stimulate the perineum.
This toy has a special mount, it is put on the penis trunk, but on the scrotum.
Such fixation allows you to enhance the erection and extend sex! But a larger amount of time for sex is more time for pleasure for both of you;)
During intense and passionate movements, a man will feel the crotch massage thanks to a special small process. This will add and enhance pleasant sensations.
But there are many varieties of such rings. Bootie Ring from Fun Factory is an erection ring in combination with anal stimulant, between which a special bulge for the perineum is provided in the middle. This is a truly incredible toy!
While the ring will provide you with a stone riser for a long time, What will delight your loved one, you will feel the double stimulation of the prostate gland.
Anal stimulant is a traffic jam curved in the head, which will be engaged in internal massage, and a small bulge on the connection of the ring and traffic jams is located exactly in the perineum area.
You think the toy is higher – the limit of dreams? Now imagine that vibration was added to it.
Black Velvets Orion is suitable for those who need stimulation more powerful. The ring is attached to both the penis trunk, and behind the scrotum, providing you with a solid riser for a long time, and a phallic anal process with a pronounced head, slightly bent to get to the prostate, Give you amazing sensations.
There are two small bulges on the connection between them, which will take care of the crotch. Vibration from the anal stimulant is transmitted to them. Choose your ideal modes and speed and enjoy!
Your loved one will also be very pleasant, because from additional stimulation your actions will be even more passionate;)
The world's most famous manufacturers of anal toys for men Nexus And Rocks-off Also, they did not miss the opportunity to give you even more pleasure. Their prostate massagers are the most popular among buyers.
It is not surprising, high quality, coupled with an acceptable price, will conquer anyone.
Innovative prostate massager Nexus Revo 2 It has a velvety surface, the function of independent rotation of the toy head, powerful vibration in combination with two dizzying pulsation modes!
But most importantly, its base is designed to stimulate the perineum. Ribbed surface with breathtaking massage on the outside and pleasant pulsation inside. All this allows a man to achieve vivid and rich impressions and numerous orgasms. One thought excites, right? 😉
Naughty Boy Rocks -off works approximately on the same system. Vibrations from the anal stimulant are transmitted to the ribbed surface intended to stimulate the perineum, which enhances sensations, Bring you to real sexual delight!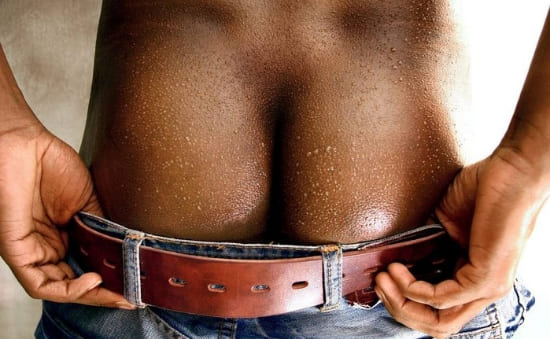 Vibrators-Crotes exist not only for girls!
Prostate Rabbit from The Rabbit Company – this is a real vibrator for men.
An impeccable anatomical form will allow the toy to reach the treasured erogenous zone – prostate, and the presence of two motors provides massage not only inside, but also from the outside.
By the way, each of the engines has as many as six modes, and for each of them you can choose your own intensity of vibration. The control buttons allow you to turn off one of the engines at your choice, that is, you can enjoy internal or external massage separately;) This is orgasmically fantastic!
This is still not given the velvety surface and appearance, as well as the possibility of distance management. Take control of your pleasure!
Perhaps only it can be better Kink Ultimate Rim Job from DOC Johnson, which has a process for the crotch With the effect of rimming.
The anal process is created in such a way as to perfectly fit anatomically and stimulate the prostate, male equivalent of point g. Internal and external massage at the same time – this is true bliss!
Of course, do not forget that all anal toys are best used with special lubricants type Aqua ANAL From Hot Planet.
They will not only simplify the task of introducing the toy, but also give a much more pleasant sensation!
We hope that this discovery of an additional male erogenous zone will allow you to improve sex and strengthen pleasure from it!
And remember, the more pleasant to one of you, the more pleasant and the other;)