.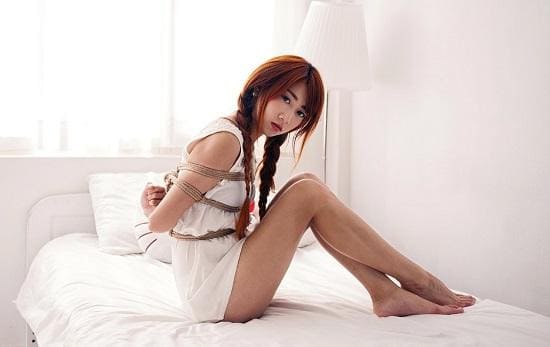 Binding or bondage in sexual practices allows you to experience many new impressions. But it is important to observe simple rules so that the process is safe and pleasant. How to learn to bind a person at home, how to avoid traces from the shackles? Simple rules and useful tips will turn such an experiment into an exciting adventure.
Safety rules or how to connect a girl correctly
Binding is a dangerous practice, it can lead to many negative consequences. That is why it is always important to remember safety precautions:
If a person has problems with blood circulation, strapping is prohibited. Diabetes, varicose veins, high and low pressure are reasons to refuse experiments. And if your health is not the best, you also do not need to try to limit something.
Fixation time should not exceed 30 minutes. For a beginner, there is enough. In the process there is a tug of blood vessels, deterioration of blood circulation, and if it lasts more than half an hour, the consequences can be deplorable. Even if the binding seems safe, do not risk, do not exceed the time.
In uncomfortable poses, binding should take even less time. For example, if a person sits on his knees for a long time, the limbs flow. If in 15 minutes to raise it, he will not feel his legs, and this threatens with serious injuries. Therefore, hands behind your back, complex poses are made for 5-10 minutes.
Fixation by the neck is prohibited. Ropes or other bondage methods should not touch the neck. It is very easy to pull the sleepy artery, and 5-10 seconds enough to leave a person with a disabled person. Even for the beauty of the rop on the neck they do not put, it is very dangerous.
Self -tightening nodes in sex are prohibited. Sliding nodules squeeze the body very much. To remove them, you need to cut the ropes. But while the bonds are rash, a person get hurt.
Keep a knife at hand. If something goes wrong, do not waste time unraveling the nodes, cut the ropes. So that this does not happen, use convenient handcuffs and chisels, they do not interfere with blood circulation. And if a tied person panicked, it will be released in a couple of seconds.
The ropes are burned. And especially those that are not created for the bondage. Squeeze the rope in your hand and pull. It will hurt, and there will still be a burn. It is worth remembering this when you tie a partner.
Choose stable poses. So that a person does not flood. For example, if you fix standing, then lean on the wall or on another support, since it is very simple to lose balance.
Do not leave a bound person unattended even a few seconds. He can fall, choke, start panic, get hurt. There are thousands of options for negative events, so be careful.
Stop Slovo is necessarily. It is difficult to understand whether a person breaks out and this is part of the game, or he is really bad and he wants to get out. Therefore, if he pronounces a stop-word, immediately stop the action and remove all the shackles. No need to find out the reasons, such a signal is an occasion for instant stop.
Refuse alcohol. In the process of intoxication by any drugs, it is difficult to understand whether everything is in order. The sensations are dull, and there is no concentration of attention. Binding should be safe, and any altered states are harmful to him.
These are the basic basic rules that are important to fulfill. They allow experiments safely for the health and life of all participants.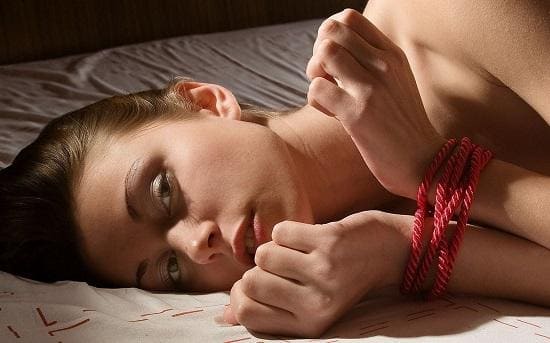 How to fix the girl without damaging anything in the apartment
There are very few surfaces in a modern house that helps to bind. For example, riveting to the battery seems interesting. But today, pipes are created from plastic, any sharp movement will cause breakdown. And the battery will definitely not withstand active resistance.
Binding to the head of the bed is also fraught with negative consequences. Often there are scratches on the surface, if you use metal handcuffs. And serious attempts to break out can simply break part of the furniture. This can be fixed only for a view, it is impossible to fix it really.
What can you tie a partner in the apartment?
But even in an ordinary house you can come up with ways to fix. Furniture and special devices will help in this:
Bind the body, limiting movement. Fix your wrists, ankles, without touching the furniture. The number of poses is limited, but the items will not suffer.
Tie to the chair. Fixation is convenient, but not for sexual practices. Most of these furniture models are not created for erotic adventures with a limitation of mobility. But for a psychological game are suitable. It is important to ensure that a person does not fall from a chair or with him.
Fixation to the bed. If the base is metal, it will not be difficult to implement. The selection of proper furniture will make all fantasies realize. Special belts for fixing on the mattress will also be useful. They stretch under the surface for sleep, the belts are located at the edges. The binded is laid on the mattress and pinned. It presses on the surface with its weight, preventing the displacement of the structure. It is reliable, convenient and does not spoil the furniture.
Swedish wall. Sports equipment is ideal for a bondage in sex. Beginners should rely on him, but do not hang.
The railing on the balcony. You can tie a person to them, but then the actions will pass in the space that the neighbors can observe (if the balcony is not glazed). And here it is important to ensure that a person does not pass through the side, does not accidentally fall from a height.
Room. You can tie her hands to him, and put the girl on the washing machine. A convenient option for cunnilingus, but with other types of sex everything is complicated, depends on the features of the bathroom.
But tie to the closet, the rack is not recommended, there is a chance to fall with furniture, and this is traumatic.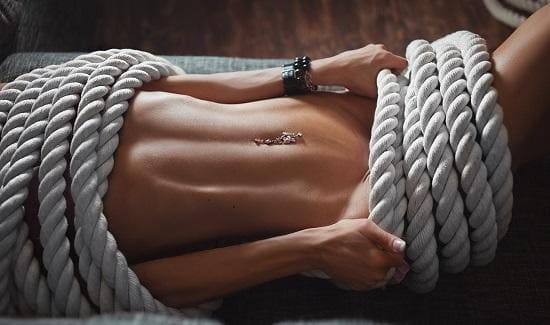 How to tie a girl on a bed
If you plan to bind on the bed, you should choose a convenient pose. We will talk about simple and effective.
Hands behind your back. This is not the most convenient pose, as the limbs will begin to run quite quickly. Staying in it for 20 minutes is enough. At the same time, it is important to understand that it is forbidden to put a girl in her arms, there may be dislocations of the shoulder joints. Pose for sex when she is on her knees. But here is a nuance – it is not able to rely on the elbows, face the mattress, and this is inconvenient, and you can suffocate.
Binding of arms and legs, lying on the stomach. The wrists can be connected to the ankles. For this, the lady is put on the tummy and so fixed. If she has no problem with stretching, it will turn out interesting. A man can fall on top. You can turn over, but only on the side, but it is not always convenient.
Binding of arms and legs, located on the back. Ideally, if the feet stand on the surface of the bed, the knees are bent. It looks like a missionary pose. The handcuffs will not work, since the distance between the fixation points can be significant. But if the girl bends perfectly, then the feet can be in the buttocks, but far from every lady can be capable of this.
Hands in front. Educational pose when a girl cannot move her hands, but they are ahead. Does not give special access in sex, it can simply be part of an erotic game.
Knee and shoulder connection. Difficult for the implementation of the pose, but if you manage to fix the girl, there will be a wonderful overview of all her intimate areas. In the process, she lies on her back, throws her legs back. As if getting into a "birch", but falls over, lowering his legs to the head. And here it is important her legs (ankles or knees) tie to the shoulders. The pose is uncomfortable, it should not be more than half an hour. But for sex it is very perfect.
Such simple options are enough to feel power over a person, and the related helplessness. But using convenient accessories, you will get to come up with hundreds of other poses for binding.
How to tie a girl in bed
All bondage devices can be divided into several categories. Everyone has their advantages and disadvantages. Which is better to use for binding, which accessories will be useful for the first experiments?
Ropes
They are most often represented during fantasies. But this is an ideal thing for a bondage, when aesthetics are more important, and not a fixation force. It is difficult for beginners with them. You need to know the nodes, be able to tighten them so that the partner does not break out.
The pluses of the ropes: allow you to make very beautiful drawings on the body, very strong, are not torn, suitable for hanging.
Cons of ropes: burn the skin, can leave long -healing traces, options from artificial materials glide, fixation is unreliable, you need to learn to easily cope with such things.
Scotch
Ordinary adhesive tape can be used, but it is inconvenient. The tape leaves traces on the skin. A large number of it required. Suitable not for all poses. There are special adhesive tape for the bondage, they are less adhesive, which does not injure the skin when removing. It is also important to understand that special adhesive tape is safe even when in contact with the mucosa, and the usual may contain harmful components.
The pluses of adhesive tape: simplicity of use, but not in all positions.
Cons of use of adhesive tape: Large consumption of the material, ordinary adhesive tape is painful to remove, it can damage the skin, frequent allergies to unprofessional things for binding.
Improvised materials for binding
You can tie a person with a scarf, belt, belt, stockings or tie. But only this is inconvenient and not practical. They are easy to pull the skin. And if something goes wrong, the thing will be spoiled, since it will have to be cut. For example, stockings are almost impossible to untie.
The advantages of such things for binding: They are at hand, there will always be in any house, they allow you to realize a spontaneous idea.
Cons of improvised devices: do not give the necessary fixation, often binding is symbolic, can be spoiled with the first experience, it is difficult to control the compression force.
Leather accessories
The most convenient fixation devices. They fit tightly to the skin, but do not leave traces. Can be adjusted by size, selecting optimal sensations. Fasteners using chains and carbines do not touch the skin. Made of artificial or genuine leather.
Plus leather accessories: Quickly put on, easy to shoot, a large selection of models for fixing and hanging, a long service life.
Cons of leather things for fixation: Such materials do not like moisture, they should not be immersed in water, you need to wash them carefully.
Metal mounts
Metal handcuffs look very brutal. They are really the most reliable for fixation, but their rigidity and strength are a minus. Traces remain almost always, and the stronger a person breaks out, the more prints. The fur edge softens the effect, but can rub the skin.
The pluses of metal devices for the bondage: excellent appearance, great reliability, service life – decades.
Cons of metal devices: can injure the skin, minimal damage – these are bruises.
Strengthening sensations when binding
Binding gives a very pleasant sensation, it can even cause a subpace – an altered state of creation for a related. But over time, and this seems insufficient. When the poses are mastered, the nodes are studied, you can try to strengthen the experience. Special devices will help enhance sensations.
Blindfold. The simultaneous impossibility of moving and the restriction of vision gives the strongest experience of helplessness. This allows you to completely immerse "into yourself", to more clearly feel every touch. This practice further increases trust between partners, makes the process very deep. Eye mask helps to reach a new level of interaction.
Gag. Limits the ability to talk, although it does not remove all sounds. There are dozens of different types, you can choose convenient for each. Use is very interesting, but it is important to come up with a no sound signal indicating a stop.
Nipples clamps. Help to focus on one of the most delicate zones. Compression force will be able to regulate. Many models look very aesthetic, serve to decorate the body. Suitable for use by both women and men.
Additional influences will also give new impressions. You can supplement the game with a vibrator, whip or electric stimulator.
Questions about linking a partner in sex
To experience new sensations. For the binding, this is helplessness, liability of responsibility. For the binding – control, submission. Sometimes important are not roles, but the process of overlapping the shackles. Shibari is the art of binding when a special drawing is created on the body from the ropes. In such practice, extential experiences can be very bright.
Binding helps to create a deeper connection. This is an emotional practice based on trust. Sexual and sensual elements are connected, giving an unforgettable impressions.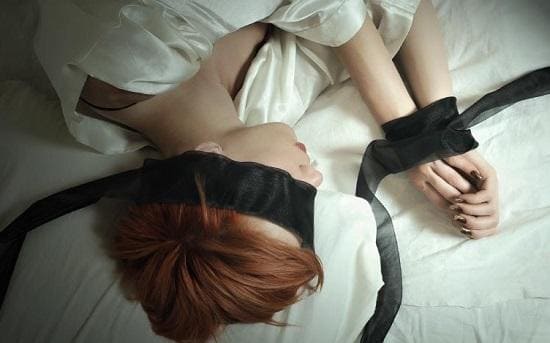 Emotions can be very different. There are people who simply love the feeling of "wrappness", it is associated with protection. There are lovers to break out, and the excitement is overcome, they try to get out at all costs. The third is valuable role -playing game, subordination seems very attractive, the opportunity to trust in delight. And there are those who love just the feeling of ropes on the body, emancipation.
To find out what a person feels, you need to ask him. There is no single right answer.The bondage can be dangerous if safety precautions are not observed. Simple rules described above will help reduce the likelihood of accidents. But in the process it is important to control what is happening, to ensure that everything is fine with the partner.Traces are of different types. Traces of squeezing the rope disappear in 1-2 hours completely. Burns from the rope pass in 1-4 days, it all depends on the strength of the impact. Classes from metal heal from 5 days to several weeks.If you do not like traces, choose accessories for binding, which do not leave them. Leather breaks, for example, if they are more than 5 cm wide, do not cause traces. The presence of a fur edge and handcuffs also reduce the likelihood of prints.Safely bind a woman or man for 30 minutes. Even if blood circulation is disturbed, this will not cause health problems. If you want to keep the shackles longer, it is important to make sure that the vessels do not get rid of.