How to stimulate male nipples.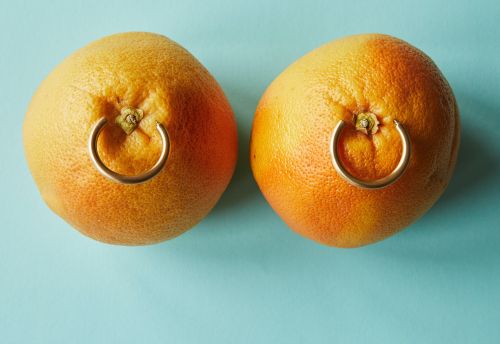 People have nipples of any gender, but when it comes to sex and pleasure, more attention is usually paid only to female. Although men, too, would not refuse such caresses. Why is such "injustice", how and how to stimulate men's nipples – we will tell in this article.
Male nipples are considered a rudimentary part of the body, that is, they do not carry any practical functions (unlike female, which are necessary for feeding children). But many nerve endings are concentrated in them, which makes them responsive to erotic affection.
According to the American sex coach Daniel Harel, the most common misconception about male nipples is that they are not as sensitive as female. In fact, there are men who need stimulation of this erogenous zone to get an orgasm. Or so that the discharge comes faster or feel more intensively.
A joint study of the University of Sheffield, Great Britain, and Texas University, the USA, in 2018 showed that 52% of men at the age of 18-22 consider the stimulation of sexual nipples, regardless of whether it increases excitement or actually causes it.
Ways to stimulate male nipples
Hands
Palms and fingers are the simplest and most familiar way of stimulation. The main thing is to act carefully and gently, without warming up, strong stimulation can be very unpleasant.
Touch: Start with soft strokes of the man's chest and barely tangible touches to the nipples. Follow the reaction when the blood flows to the sensitive area, the pressure can be increased.
Tricking: Squeeze the nipple between the thumb and forefinger and carefully pull it to you.
Click: He can cause a stinging sensation, which will be very pleasant provided that the man is already excited. Make a series of lighter clicks for a short time or stronger hard, but in a long gap.
Scratching: scratch or press on a nipple with a fingernail.
Double finger technique: Twist the nipple with two fingers, making small circles around the nipple or twisting it back and forth. After that, gnaw it lightly with the tip of the finger or tongue.
Oral affection
Touches with the tongue and lips more tender, sensual and intimate. As during a blowjob, you need to be neat with your teeth – bite the nipples carefully, without being carried away, only if the partner does not ask for more rude actions.
Lick: The most true way to do is nice. Experiment with a hard and soft tongue, change pressure, speed and direction. Start with kisses around the chest and move to the nipple. Cling to him with your lips, as if making a kiss. See how the partner reacts.
Suck: Gently clamp the nipple with his front teeth, biting slightly, and begin to suck it gently. Small bites from time to time only add a little sharpness.
Bite: specify in advance with a man how he relates to this action. If he does not mind, then the bite will cause maximum sensations. This is especially effective in moments close to the climax. But be careful – follow the force with which you bite. You still want to do pleasantly, not injure.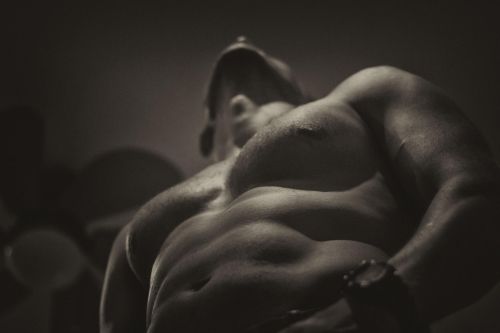 Sex toys
There are several types of sex toys and accessories that can be used to stimulate the nipples.
Nipples clamps. This is a simple device that looks like a regular clothespin, but its ends have a special coating of rubber or silicone to prevent injury. They are equally suitable for male and female breasts.
Clamps or clothespins are of different types, depending on the purpose of use – just for compressing or for suspension of goods. Can be connected by a chain, with the function of vibration or myostimulation. They not only provide stronger stimulation, but also make it possible to free their hands for other caresses.
Attention. Remember that the time of wearing clamps should not exceed 15 minutes. Agree on the stop word so that the partner can stop the game at any time if it becomes unpleasant or painful.
Miniature pumps. The principle of action is simple – air absorption. Attach the sucker to the nipple and squeeze the pear to create the effect of vacuum. The pump causes blood flow to the exposure site not only increasing in the size of the nipple, but also increasing its sensitivity and excitement.
Vibrators. Can be used Vibration masses (only at weak speed), Vibropuli, Finger nozzles, Smart vibrators, Vacuum-wave stimulants.
BDSM Axuars. Combine the stimulation of nipples with the exchange of power:
Limit the mobility of the partner (of course, only with his consent) with the help of a rope or handcuffs.
Put on his eye to exacerbate sensations.
Walk through your chest with a ticler, pen or makeup brush.
Temperature games
Games with cold and warmth will bring incredible sensations to the partner. You can use only one type of effect or alternate them among themselves.
For the game you will need Several ice cubes (freeze it in advance in molds), a soft towel to wipe the droplets of water from the body and tongs – it is convenient to hold ice pieces. Further, everything is simple: draw a cube on the chest and nipples, and when the ice begins to melt, lick the water with your tongue.
For more hot sensations, use a special massage candle. Light the wick and wait a bit while the wax becomes oil. Then put out and, tilting the candle above the body, pour a slightly melted wax on the chest and nipples. Rub the oil into the skin with light massage movements.
Another variant: Take a sip of warm or cold tea. Hold it a little in your mouth to heat (cool) your tongue. Then follow them on the nipple.
Playing with food
Choose your favorite treat (melted chocolate, whipped cream, cream from a cake) and smear your loved one. And then just "eat" him as you want. If desired, food can be replaced with flavored lubricants.
Important points in the stimulation of the nipples
Before starting a game with nipples, you need to discuss it with a partner. Ask if the man is interested in this or not. Some like it when their breasts are touched, others can be categorically against. It is better to start the conversation in advance: if he agrees, then you will warm up sexual interest in future caresses. With a negative answer, it will not be as offensive as if it happened during sex.
Having received consent, discuss expectations, desires and restrictions of each other. Tell your partner how and what are you going to caress him. Does he agree to use sex toys or he likes only manual (oral) stimulation?
Always start the caresses of the nipples with delicate, but confident touch, and do not forget to follow the reaction of the partner. If you see that he doesn't like it, you should not continue.
If a man does not intend to remove hairy breasts and vegetation, you need to be more careful. Hair growing around the nipple can interfere with caresses. Therefore, gently extend them before the start of oral stimulation. Otherwise, the hairs will either get into your mouth, or you will touch them with your lips or teeth, causing pain at the partner.