How to make an artificial vagina yourself.
Masturbation has long ceased to be among shameful things. Now she is a completely healthy and logical alternative sex. She helps men relieve tension if there is no permanent partner. Special sex toys were invented as additional assistance, which can strengthen sensations during masturbation, but not everyone has the opportunity to acquire them. But this is not necessary – just know how to make an artificial vagina from improvised means.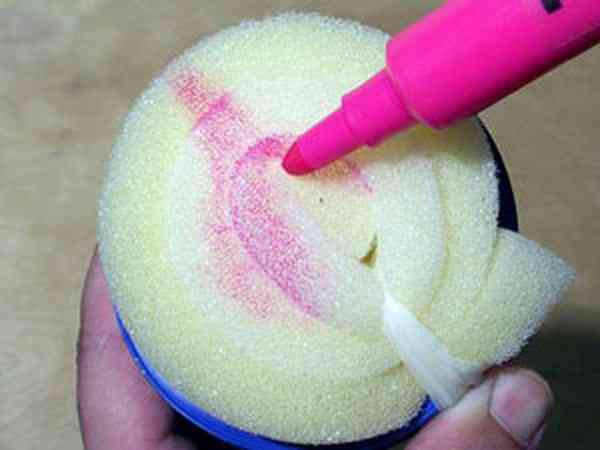 4 reasons to make an artificial vagina
Some may think about why someone to know how to make an artificial vagina? But there are four completely indisputable reasons for this question:
It's no secret that various intimate toys cost their owners in a tidy sum, especially it will be annoying if you are disappointed in your purchase. And so you can make it yourself from improvised means.
Just – in just a few minutes you can make your home vagina, while your loved ones do not get caught.
Safe-not always a purchased product from sex shops can guarantee security, because it is not known which materials used. If you create a toy yourself, you can guarantee the complete safety of materials.
Unusual sensations – each time you can create a new product, which will differ in sensations and density of girth. Thus, you can experience different pleasure every day.
Homemade vagina for masturbation
So, tired of monotonous sensations by hand? Do not want to spend money on adanism devices? Look around at home: you are surrounded by objects that, with a little imagination, is easy to use for self -intact!
Sex toy of starch
The first option can give the owner quite unusual, but at the same time pleasant sensations, and all due to the use of starch. This method will give a sensation not only of the vagina, but also the delicate mouth with a throat blowjob. For manufacture, you need to take a deep glass and 200 grams of starch. Next, it is necessary to fill the powder into the container and pour water, pour the liquid gradually and be sure to stir. As a result, we need to get a consistency similar to a gruel.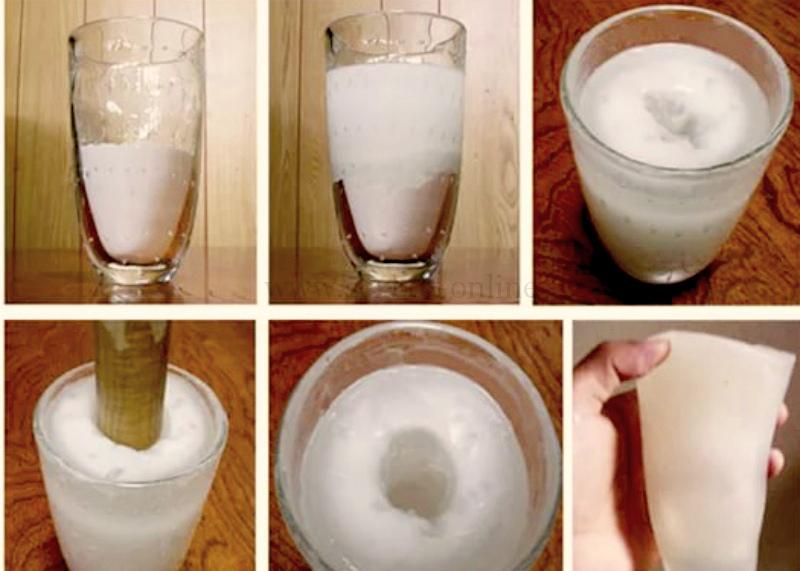 After that, send the glass to the microwave for about 60 seconds, subject to the average power level. If you have a weak or strong stove, then you need to monitor the state of the mixture. It should be more solid, but it cannot be brought to a strong state. We take out a glass and using a spoon or other kitchen device we make a hole where the member will go further.
Make sure that the hole is not too large, otherwise there will be no sense from such masturbation. But you should not be zealous, because otherwise the genitals simply will not fit.
When everything is done, we leave a glass of starch in the refrigerator for two hours. .
Maspurbator vagina made of foam and plastic bag
As we said earlier, a sex toy can be made from absolutely any object that you have at home. So, let's say we will tell you how to make a vagina from a bag. Take a piece of foam rubber, the form is absolutely unimportant, the main thing is that it is placed in your hand. Scissors make a hole and pierce a plastic bag there. The edges can be fixed with conventional clothespins.
Pour oil into the recess, and put on a condom on a member so that the folds from the bag do not cause irritation. But if you still do not have the most crazy pens, then you will definitely find a girl for sex without obligation .
Artificial vagina of plastic bottle and washcloth
Any person in the house has a washcloth and a plastic bottle, this will be enough to find out how to make an artificial vagina in a few minutes.
The volume of the bottle can be different, everything will depend on the size of your penis. Cut the bottles upward, and wrap the washcloth with a bag. We turn the washcloth and place it in cut containers.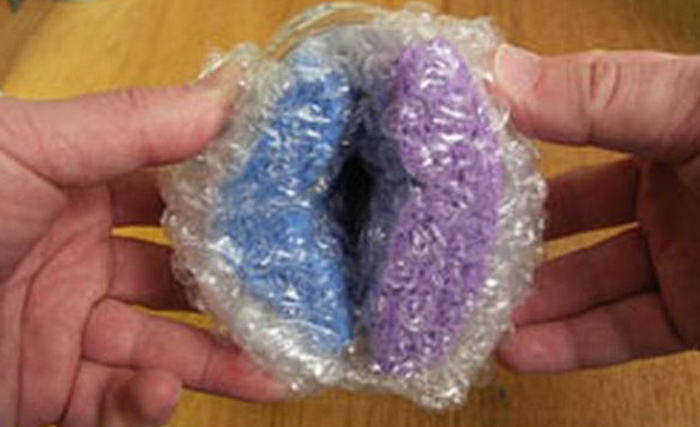 You can pour oil or lubricant inside to improve slipping. But a condom does not hurt, since due to the irregularities of the washcloth, polyethylene can form folds that, during friction, cause irritation on the skin.
Imitation of a hairy vagina
This method is very similar to the previous one, but here you can achieve other sensations. Some men prefer hairy vagina, and this can be achieved at home. Cut the upper part in the bottle and place the foam rubber there, which needs to be curtailed so that the hole is obtained. After that, wrap the outer and inside of the bubble film. Fix everything from the outside with tape.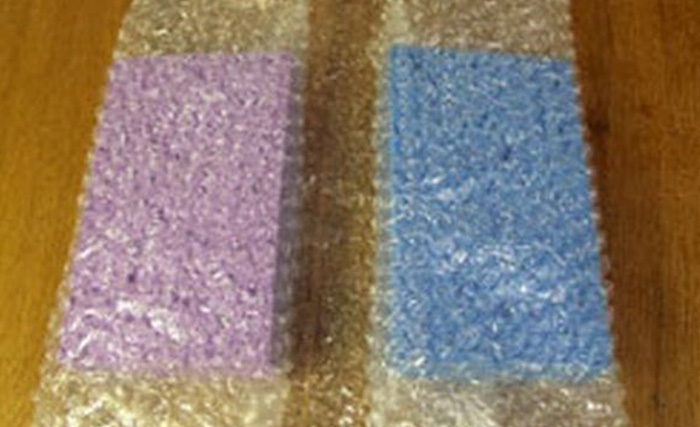 The member will slide through bumps, and pleasant sensations will be created. Do not worry about the consequences of masturbation for your health, because the advantages of this intimate lesson outweigh minor disadvantages.
How to make a vagina of dishes
We have already said that the question of how to make an artificial vagina requires rich imagination and ingenuity. For another way, the kitchen can also inspire, because it has everything you need.
Just hold a medical glove between two kitchen washcloths, and fix the edge of the glove with an elastic band on a glass glass. You can pour sunflower oil or ordinary hand cream in the formed recess.
Homemade masturbator from gloves and coffee cans
This option is done according to the same principle, only instead of a glass is a bank of coffee is used.
Artificial vagina from cardboard and gloves
Also a very simple way if you do not have the necessary container at home. To make a cylinder, you can use ordinary cardboard. Roll it into a tube, and fix the edges with tape. Next, wrap the glove in the foam and place everything in cardboard. The edges of the gloves can be fixed with electrical tape or adhesive film. You can pour children's cream inside.
Male masturbator made of foam and condom
This option, how to make a vagina with your own hands, differs in that it will need to spend a little more time and more materials on it.
For manufacturing you will need a high bank, you can use containers from chips or cleaning, but first you need to rinse well the container. We also need foam rubber, condom and a dense ring (from under the curtain in the living room or bathroom). Expand the condom and put the ring in the lower part to expand the space. Wrap the foam around the condom and put everything in the jar.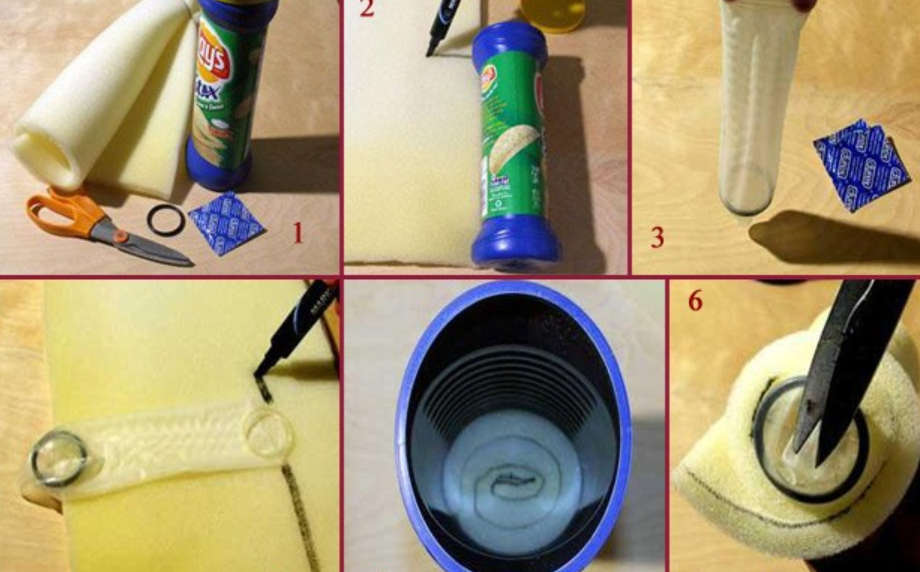 You can show fantasy and in the upper part of the foam to depict various parts of the female body: lips, anus hole or pubic hair. On the sides of the banks pull the condom.
Pour the lubricant inside the hole, an additional condom here can not be used. This option of a home -made toy tightly wrapps a member and enhances the erection.
Cotton artificial vagina
This method is suitable for those who want to feel a soft and supple vagina. Take any soft packaging of cookies or confectionery. Turn the container into the cylinder, and fill the inside with cotton wool. In cotton wool, make a recess and place a condom there, while fix its edges on the package with tape. Since the container is thin, it can easily succumb to pressure, the edges will also not squeeze a member much, which will cause unusual sensations.
Homemade vagina from the ball
Do not know how to replace the vagina? Just buy an oblong balloon and you're done. Inflate it slightly and make a recess in the center, but pour a lubricant into it and you can enjoy masturbation. And at leisure you can read about it in more detail, for example, various facts about masturbation.
Homemade vagina from a bag of water
For this option, we need several packages. First, we put one package with another to get complete tightness. Then it is necessary to pour water at room temperature into them, tie and turn into the tube.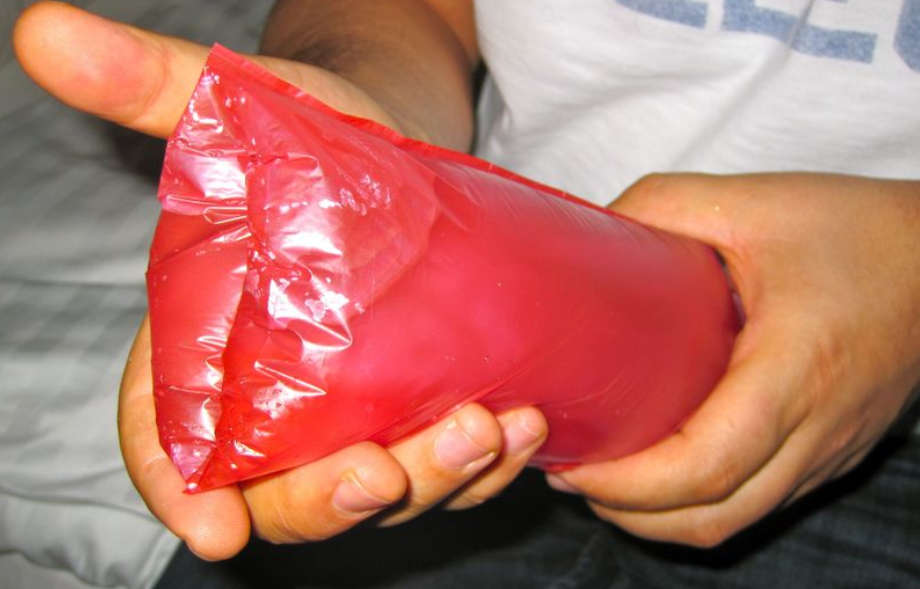 Follow the water temperature, very hot can burn delicate skin, and cold will not give the desired effect.
As a result, you need to get a roll from the packets with liquid. After that, apply any moisturizer to the genitals and stick it into the middle of the roll, while tightly squeeze the upper edges with our hands. Warm water and pleasant sliding on the surface of the package to give a pleasant sensation that are similar to entering the female vagina.
Mosterbator from the glove
A simple, but at the same time a very effective way that requires the purchase of one pair of gloves. For a pleasant time, you need to fill the glove with water, tie an end and start masturbation. The product is tightly adjacent to the member, but does not clamp it.
You can pour cool water into a glove so that it warms up during masturbation, this will improve the power of an erection. If you abandon the lubricant, then the rubber will touch the skin more tenderly, and together with the lubricant, the penis will constantly slide.
Simple masturbator from a bottle and gloves
Another way to make a vagina from the glove, only in this case we still need a plastic bottle, it is advisable to take a volume of 500 ml. We have already called a similar option earlier, but then the foam. In this case, we will not use it, but it is the bottom to cut off the bottle.
When the hole is made, pull the glove on it and pour the grease there. With a jerk, the member will hang out and feel pleasant touches of rubber.
Artificial road masturbator from a towel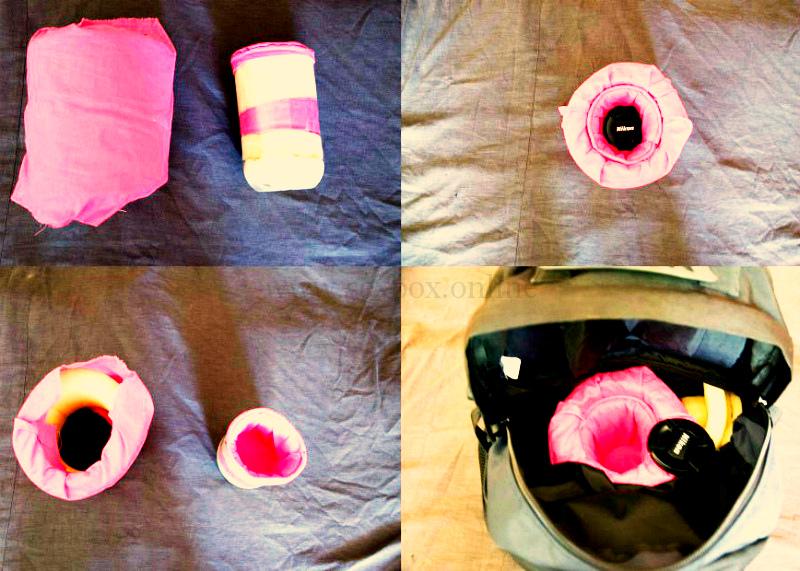 This sex toy can be easily done on the road using all improvised means. Just turn the towel into a cylinder, fix everything in diameter with tape. Wrap the upper edges with a fabric cloth, while bend the ends inward. Make the deepening of narrow, but at the same time deep. Masturbate only in condom.
Homemade vagina "smells very tasty"
Another interesting option for how to make an artificial vagina that will require the use of popcorn and other additional items. Here it is necessary to spend time searching for components, however, this method can be used for a variety.
For manufacture, you need to take adhesive tape, a cardboard tube with a bottom, popcorn and gloves. Pass the glove in the cardboard cylinder, and pour popcorn around it. Fasten the edge of the glove with tape. Use the glove dense so that it does not break. During masturbation, popcorn will warm up and will issue a pleasant aroma.
Homemade masturbator from plum "plumber"
Take the corrugation or pipe of the plum, but only a new one, so as not to bring an infection for yourself. Pull the glove or condom to the edge, fixing it with electrical tape. Pour lubrication inside and enjoy the whole process. And believe me, masturbation is as natural as sex. The beautiful half of humanity also often resorts to self -satisfaction, and its most experienced representatives know how to masturbate the girl correctly, so it's not worth it in any case. And in some religions, masturbation is not what is not condemned, but even welcome. Pleasant classes!