How to improve a pose 69?.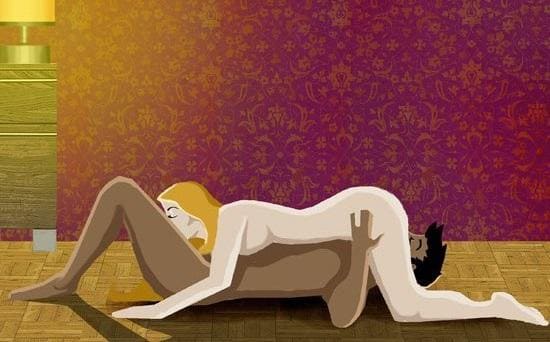 Oral sex is a type of traditional intimate relationship. With oral caresses, partners are trying to demonstrate their feelings, emotions, to give pleasure with the help of language and lips. And you can give pleasure at the same time in the legendary position "69". But it can be realized in different ways. How to make it much more interesting?
The usual pose of 69 makes it possible to enjoy the man and woman, unlike other positions. It allows you to stimulate the genitals of both participants in the process, excite, cause pleasant sensations. But such a prelude, no matter how much it likes it, can bore. That is why we propose to introduce diversity, supplement it with something new.
We improve the pose 69
We bring to your attention different variations of the posture:
1. Classic.
2. Turned.
3. Valet.
4. Standing.
5. Gymnastic.
6. Sitting.
We will consider each in detail.
Classic
If you get bored with diversity, you can always return to the usual pose 69. By the way, you can make love not only on the bed. For this, a sofa, a table, laid out an armchair, most importantly, fantasize is perfect. Agree, than not diversity.
The man falls on the surface, and the woman becomes so that her knees are at the level of the partner's head. Then, she needs to gently sit on a man's face so that he has the opportunity to caress her genitals. After that, the woman leans to the member and also excites her partner kisses, if desired, she can help herself with her hand.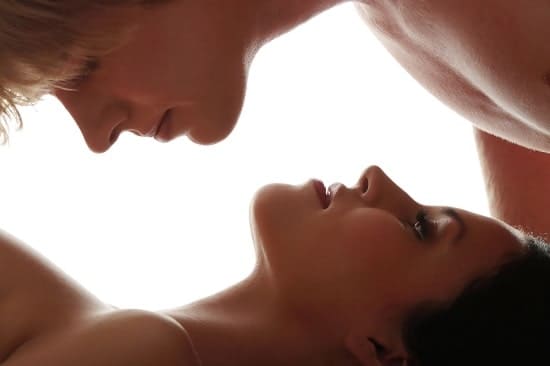 Turned 69
Here a man and a woman change places. The girl falls on the back, and the guy is on top, allowing to caress his penis, while paying all the attention of the female genitalia.
A man should be gentle and careful, without making sudden movements, regulating the depth of immersion of the penis. There is an undeniable advantage for a woman, a partner has the opportunity to pay attention to the vaginal zone, covering it with passionate kisses.
Gymnastic
She will require strength from a man and flexibility from a girl. The guy must sit down, straighten his legs. The young lady turns a booty to the man's face, you need to rest on the floor with her legs, then she leans to the member. Not every girl will be able to perform a 69 pose in this way, but for a variety you can try.
Valet
It is also called on the side. Nobody here is from below or from above. Partners need to lie on their side, volt and caress the genitals. You can spread your legs, touch your hands, tongue, lips.
Standing
Also the pose is called vertical. Such a type of pose 69 is suitable only for strong, strong and hardy representatives of the stronger sex. A man, standing, must hold the girl with his hands. She rests her hips against her partner's shoulders, holding her hands on his waist.
It is more convenient to have sex next to the bed. We clasp the woman tightly, tightly clutching her by the waist and caressing her genitals, she must reciprocate. You can smoothly raise and lower the young lady.
Sitting
A man needs to be located on the edge of the bed, turning the partner so that her hips are on his shoulders, and his head is opposite the penis. The guy needs to fix the woman so that she does not fall.
The pose has a significant drawback. The guy will not be able to fully do frictions, and it is not easy for a woman to carry out the heading movements.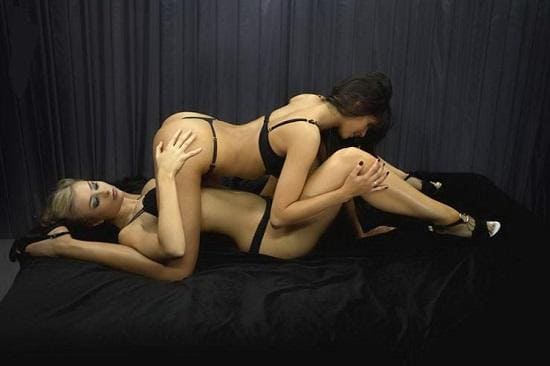 Improving sensations in pose 69 using sex toys
The purpose of any sex is to enjoy. But with simultaneous caresses, sometimes it is not possible to finish quickly. Then sex toys can come to the rescue.
Vibroopul, mini vibrator. These are small devices that enhance excitement. They can touch the genital organs of a partner to help him get to the peak. Clital caresses or scrotum is easy to combine with oral stimulation. And a small vibrator does not interfere with moving.
Anal plug. The feeling of fullness is pleasant for both men and women. And if you place a cork in the anus, then any sucking and licking will seem more interesting.
And if the sleeve can still vibrate, then the pose of 69 is capable of giving maximum sensations. And entrust the switching of vibration is worth the partner.
Tasty lubricant. Sweet lubrices make oral sex more pleasant. Delicate texture that can be swallowed, helps to thoroughly move lips and tongue. And also pleases the magnificent aroma. And you can apply a lubricant on its penis and its intimate areas.
Sex toys and intimate cosmetics make sex brighter. And they are appropriate not only in the position 69, but also in many others. It is only important to choose a thing that will not cause jealousy of a loved one.
The pose is one of the most intimate, it is able to give a sense of proximity and trust. Do not be afraid of piquant experiments that can make a brighter intimate relationship. Try it in different places, change places and be happy.