How to choose a belt for stockings?.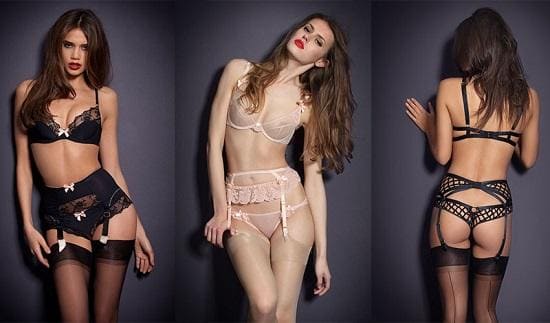 You can buy a belt for stockings for an erotic date or for convenient wearing stockings. This accessory can play a decorative and practical function. But so that it looks perfect and does not interfere with movements, it is important to choose it correctly. There are different models of belts for stockings, how they differ and which one to choose?
Why do you need a belt for stockings?
Stockings are a very sexy part of a female wardrobe. Today they come in different colors, sizes and shapes. This is a convenient accessory that complements the image, makes it more sexy. Stockings are often invisible under clothes. This is a thing that helps a woman to feel stylish, interesting and sexy. And a belt for stockings can even help change self -esteem.
Stockings are created on a special elastic band. But even if it is wide, it can still slide down the leg. And then you have to constantly tighten the delicate fabric. The belt for stockings fixes them on the body, not allowing you to be below a certain line.
A belt is a decorative element that decorates the body. This is the sexiest date for a date. And not all women use it, so it allows you to stand out, emphasizes individuality.
And a female belt for stockings can adjust the figure. Drawing options hide the tummy and full sides. Special material improves forms, allowing you to always look great.
Rules for wearing a belt for stockings
For different cases, there are different rules for wearing stockings and garters. For example, for seduction of a loved one, a skirt or dress, which are worn with a belt for stockings, can be very short. But you should not dress like that in an office or meeting with friends.
A belt for stockings and elastic bands should not look out of the skirt. Its length should be at least 5 -10 cm larger than the edge of the stock. In this case, no one will guess what is inside.
The belt for stockings is never put on pants or shorts.
.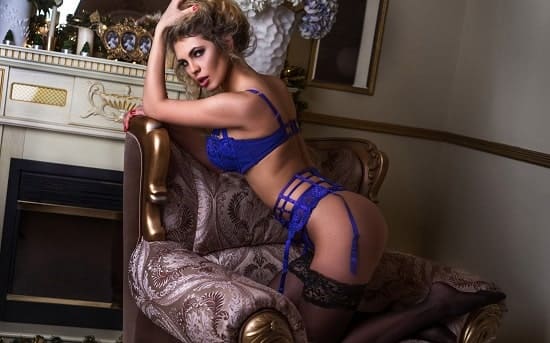 .
It is forbidden to wear a belt with decorative elements in the form of bows, ruffles and rhinestones under tight -fitting things. They will stand out under the clothes, spoiling the image. In such cases, smooth underwear with minimal jewelry is selected.
The color of the underwear should coincide with the clothes. Black stockings and black belt cannot be worn under white. It is vulgar and suitable for rare occasions.
It is important to buy a female belt for stockings of the right size. If it turns out to be big, it will slide along with stockings. If it is small, then the body will pull. As a result, folds will not be visible that will not decorate the figure.
For full women, it is better to choose wide belts. They do not create "rollers" on the body, do not emphasize the folds. And even in a sitting position do not stand out and do not slide. Slender ladies can choose different models.
Types of stories for stockings for women
Bay for stockings can be bought in different shapes. Most often, 3 options for this accessory are distinguished by the number of garters.
European belt for stockings. Today is the most common option. Only 4 garters hold a nylon product. It looks spectacular, but more suitable for erotic dates than for everyday wear. Suitable only for stockings with an elastic band.
American belt for stockings. Six gum for mounting is a more reliable and practical option. Suitable for any stockings, you can even wear with a variant of stockings without fastening. It requires more time to put on, but it guarantees that the laundry will be imperceptibly and will not even move even with active movements.
English belt for stockings. If the fasteners are eight or more, this is an English belt. Opinions about such a model diverge. Reliable accessory, but complex. Panties with him need to be worn on top, so that every time you do not have to spend a lot of time when going to the toilet.
.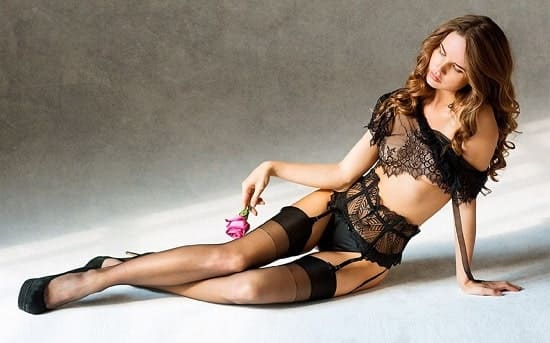 .
Another belt for stockings can be divided by width:
Narrow. Narrow belts for stockings look very stylish, more often they are created for seduction. Can be fixed on the waist or hips.
Wide. If the belt is above 7 cm, it can be attributed to wide options. Most often fixed on the waist and closes the hips. Sometimes has a corset stiff base, a pulling tummy. With such a belt you can make the waist thinner, and the figure is more elegant.
What other women's belts are for stockings? Lace and smooth, with or without jewelry. Differ in color and size. And the style can be special. Today, the retro belt for stockings is increasingly popular.
Materials of belts for stockings
From what material to buy a belt for stockings? For everyday socks, it is recommended to choose models made of natural fabrics. Under them the skin does not sweat, there are no gratings and irritation. Artificial materials are suitable for garter, which appear occasionally on the body. The price depends on the composition of the fabric, the more natural it is, the more expensive the female accessory.
Vinyl, latex, artificial or genuine leather. These are decorative belts that are not suitable for everyday wear. The material looks spectacular, but does not breathe. The skin sweats quickly. Ideal for seduction and photo shoot, but wearing it is comfortable for no more than one hour.
Atlas. Smooth material that perfectly emphasizes the form. He is not visible under the clothes. Worn for a long time, easily erased. Visually, it can be pleasant, but not always very exciting. For frequent use for practical purposes.
Lace. Very beautiful lace belts perfectly emphasize sexuality. But the material can be stretched, deformed if it is often washed. Lace have a different composition. If the belt for stockings is used every day, it is better to buy natural fabric with a minimum admixture of synthetics.
Silk. Stylish and comfortable silk belts are expensive. But they rush for many months. The fabric does not constrain movements, does not cause irritation. Very pleasant belt to the touch. Ideal option for every day.
Spandex. Elastic material that passes the air. Convenient option for frequent use. Can have a tightening effect. Dense but delicate.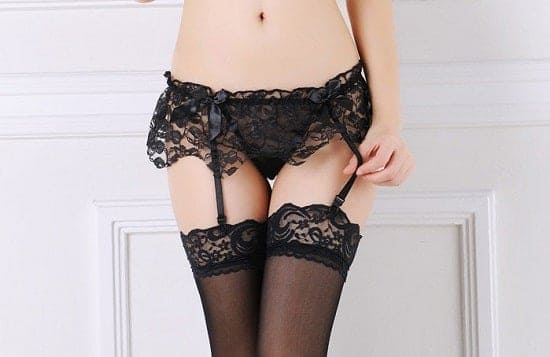 What to pay attention to when buying a belt for stockings?
Stockings with garters look very impressive. But when buying a belt for stockings, you need to pay attention to several parameters at once.
Size. Like tights, belts are 5 sizes. Many famous manufacturers produce stockings only for slender women, and belts, respectively, also. And then the ruler consists of 4 sizes, excluding large. It is important to buy a thing that corresponds to the parameters. If the belt is small, it squeezes the body, ruins the visually figure. A large model will slide. Big belts for stockings also exist, other companies just do them.
Elasticity. Some options stretch well, the latter almost do not change the shape. The more in the composition of elastic fibers, the more the belt tightens the body. It is recommended to try on linen before buying to understand how a specific model will look.
The number of garter. For sex, a lot of garter is not needed. For everyday socks they need. It is worth deciding in advance to the purpose of the purchased linen.
The material of the mounts. At the end of each garter, a special mount for stockings. If it is plastic, it is likely that the design will quickly fail. Metal fastenings are the most long -living, but they are found only on expensive belts for stockings.
Washing method. Some things can be washed in a washing machine, others require a careful attitude, and they are cleaned with their hands. Every girl decides whether she is ready to regularly devote a lot of time to her underwear.
How to combine linen and belt for stockings?
Ideally, a belt and underwear should be combined in color and texture. It is worth picking up even lace on stockings so that they are as similar as possible to those that in female belts for stockings. And then it will look very stylish and beautiful.
If you have to buy things separately, first it is worth the belt for stockings. This accessory is much less than panties and bras. It will be for the belt that will simply choose underwear.
For everyday socks, it is most convenient to buy a belt for flesh -colored stockings. It is suitable for any clothing: both light and dark. A neutral shade will not think about combinations of lower and outerwear.
Set with a belt for stockings – This is the perfect solution. I can enter it from 3 to 10 things. Most often there are sets with panties, bras and belt for stockings. There are options for stockings and a belt or panties and a belt. All of them are performed in one color and in the same style. With such a purchase, you will not have to think about the selection of the desired texture, color or material. And often buying a kit cheaper than separately all these things.
The belt for stockings looks good with tango panties and thongs. Other forms do not always look aesthetically pleasing. Only in retro-style other combinations are acceptable.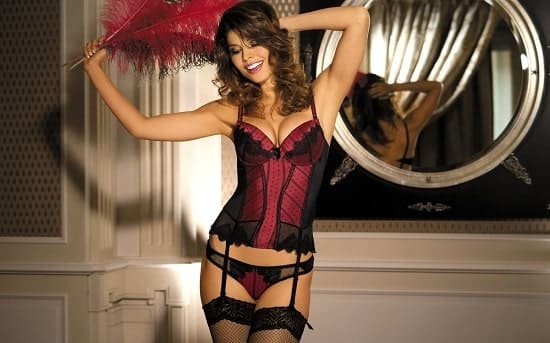 Panties on top of the belt for stockings or vice versa?
Very beautiful when the panties are under the belt. It is such an image that is often found in glossy magazines. But in practice it is not convenient. To go to the toilet, you have to unfasten the belt, and sometimes remove the mounts from the stockings. It takes a lot of time.
In sex, the belt for stockings also interferes if panties under it. To pull them off, you also need to remove the garters. In this option, it is better to use access panties. The slot in the crotch area will be relevant.
Comfortably put on panties over stockings. In this case, you do not need to touch the structure on the body. This does not constrain movements. But the main thing is that it allows you to wear stockings much longer. The less often they have to be unfastened or removed, the less often they are torn or puffs appear on the surface.
How to fix stockings on a belt correctly?
In what sequence are stockings and belt put on? It all starts with the belt. It is attached on the body and fastened back as a bra. Many models have several rows of hooks so that you can tighten wider or weaker. And only then stockings are pulled.
There is one secret in putting on tights and stockings. In order not to leave puffs, you can do it with wet hands. This is especially true when the perfect manicure is not made.
Stockings are pulled to the desired height, and then fixed with garters. It is more convenient to start with the rear, and then fix the most affordable. It is worth carefully monitor that the garters have not twisted.
How to adjust the length of the garter at the waist for stockings? You need to do this, putting your leg on a chair, sofa or chair. The length changes like bras, you can make it more or less. But if you do this in an upright position, it will be inconvenient to sit, which is why the leg bends, and then the optimal length of the strap is selected.
The price of a belt for stockings
The cost of a quality belt for stockings starts at 1000 rubles. This is a good model that will be worn for a long time.
Lighting of famous manufacturers can cost more. A belt for stockings sometimes reaches a price of 3-5 thousand rubles. But in this case, this is a design solution with unusual jewelry or amazing material. Such a thing looks very expensive and really makes the figure luxurious.
A set of stockings and panties costs from 1,500 rubles. If the set also has a bra, then the price is from 2500 rubles.
Stockings with a belt can be found at a cost of 1000 rubles. But the average cost will be about 2 thousand.
In our catalog there are stockings, belts for stockings, sets. These are high -quality things from famous manufacturers. We offer low prices and a large assortment. Delivery is carried out throughout Russia.