Feature of porn in Australia.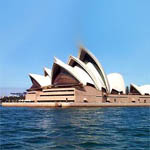 Porn production in Australia is practically absent. There are only a few companies that do this, since the market of the market is very small. This is mainly due to the fact that the demand in Australia is small. These films can bring income only in the overseas market, and what is done in Australia rarely goes beyond the underground. Censorship in this country is very strict, and of all films with bed scenes, only the production of "soft porn" category films is allowed. Against the backdrop of a huge foreign market, "hard" porn products Australian soft completely imperceptibly. This does not mean that in Australia they do not like it. They love him very much. Order by mail – very extensive business. Men, women and married couples from different states of the country order films. Although mostly these are imported films.
In Australia, soft porn is assigned category r. These films can be ordered both on cable television and rented video tapes in stores. Category R does not allow any obvious contact of the genitals or oral sex.
To purchase porn in Australia category X (hard porn) you must either go to a sex shop (they are available in the northern part of the country), or order them by mail. Category X video films can also be obtained via the Internet. There are serious fines for the import of films of category X banned in the country, so in order to avoid the pursuit and confiscation of video cassettes by customs authorities, you should order only those films that are allowed in Australia. Films prohibited in Australia include categories X films, which depicts details of sex or contain scenes of violence. Strict punishments are also provided for those who are involved in children's pornography (as it should be). However, the demand for porn in Australia significantly goes beyond the permitted, on­sometimes customs services conduct unexpected checks. If the video ordered by you from abroad is prohibited in the country, it will be immediately confiscated, and you will not get your money back.
Foreign films are prohibited mainly because they contain scenes of violence. The scenes of violence prohibited in Australia – both in Australian production and foreign porn films – include any kind of obvious or emphasized violence against women or men.
Forbidden scenes include (not all are listed):
rape;
group rape;
Sex weight ("gentlemen and slaves");
Sex with animals;
fetishism or sadomasochism;
scenes with a gag in the mouth, with slaps and slap in the face;
watering of the skin with hot wax;
weapons of any kind and shape;
Aggressive rude speech.
In any film for distribution, these scenes are cut out, or the film is prohibited. It is not forbidden to have hard films of category X in Australia if they are obtained from abroad and are private property (provided that they are allowed, unlike prohibited child pornography), but the distribution or copying of such films is not allowed. All films of category X ordered by mail within Australia should not contain any violence scenes.
The theme of porn in Australia is the subject of violent disputes at the state level. Today, the confrontation in matters of classification and censorship has encouraged more than ever. Most people who watch these films are interested in sex, not violence. However, there is an opinion that the prohibition of films with "violence" has gone too far. People who are interested in sexual games of GIR cannot buy films with a theme of weight, because they relate to films containing too much violence. The question of what is more harmful is violently discussed – violence or pornography, especially against the background of an increasing number of violence scenes in ordinary, non -erotic, films.
Nevertheless, most people agree that a good porn movie showing good, hot sex is far from violence. A few years ago, a movement arose for changing the classification of porn in Australia from category X to "erotica without violence" (EBN). This idea was not approved. Regardless of this, EBN is a good name for the films genre for people who want to get a film and at the same time be sure that there are no violence scenes in it. Although this is not required, some films are marked with the EVN stamp, which guarantees the buyer the absence of violence in them.
Popularity of porn in Australia
Australian men who pay for sex: 1: 6. Australian women who pay for sex: 1: 900.
55 % of men and women watch films with a partner.
64 % visit sex shops.
47 % visit strip clubs.
44 % visit Internet porn sites.
15 % visit brotheles or prostitutes.