Why does a man do not want to do cunnilingus? 5 main reasons.

What prevents the man from delighting the partner with oral caresses? Why does he refuse cunnilingus? There are 5 main reasons that most often interfere. How to find out about them and how to change the situation?
Some women react very painfully to a man's refusal to make them cunnilingus. It seems to them that the partner shows his neglect by this refusal, does not love enough or with them «there is something wrong». In order not to worry and not to grow in complexes, find out right now for what reasons a man can refuse such sex.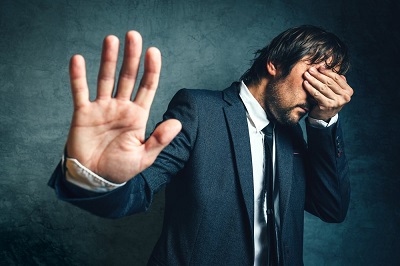 1. Unsuccessful attempt
Maybe once in the past your man has already tried to give a woman pleasure in this way, but he did not succeed or did it bad. Now he is complex and does not want to appear in your eyes with an inept lover. In this case, you need to make it clear to the partner that you do not expect something unimaginable from cunnilingus, you just are very pleased to know that he is ready to kiss you everywhere.
And you can also tell him that everything works perfectly. It is not necessary to simulate an orgasm, but exciting sighs will not be superfluous.
2. Principle
There are such representatives of the stronger sex who consider cunnilingus a humiliating activity for a man. In this case, it will be very difficult to convince your partner and persuade him to this type of sex.
But there are nuances here. If a man, in principle, does not accept oral sex, then you will have to either come to terms, or gradually bring something new into bed games in order to go over time and to oral affection. If he is not against a blowjob, but cunnilingus is disgusting for him, then you should think – Does this person respect you?
3. Squeamishness
A man can think that a woman has «there» It smells bad if he had never had oral sex before or did it with a girl who neglected hygiene. But you, of course, know that everything is in order in this area, because you take a shower every day and do not get sick.
If you are firmly confident in your health, try «Bind» your man in the shower when you are both clean and fragrant with a fragrant gel. As soon as he understands that cunnilingus – This is a completely safe occupation in terms of hygiene, you will receive your portion of oral pleasure with every love of love.

4. It doesn't excite him
On the one hand, it is very disappointing, but on the other – He's not to blame. If a man does not enjoy cunnilingus, it will be very difficult to make him engage in him. But if he loves you and sees that you really like to receive oral affection, then there is a chance that he will give you pleasure in this way, just now you are satisfied.
5. It seems to him that you don't like it
If during cunnilingus you will just lie and look at the ceiling silently, your partner might think that you are indifferent to this type of sex. In order for a man to want to make you pleasant in this way, you must show him that it excites you, that is, moan, bend and ask not to stop.
Compliments after sex will be useful, they will increase the self -esteem of a man, stimulate it to give more pleasant moments.
Of course, without cunnilingus you can live and even enjoy your sex life. But if you want to experience all types of pleasure in bed, tell your partner that you adore when he caresses your lips and tongue, and praise it every time he makes you pleasant this way (and any others too).
And to make it even more pleasant, Add delicious lubricant. And then oral caresses will really look like a fabulous dessert.