Sexual trends of 2022.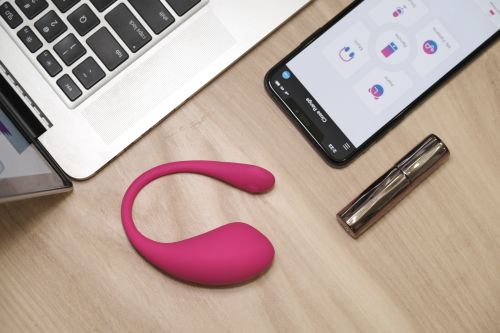 The world of sex is constantly changing and developing. Traditional partnership gives way to open relations, masturbation is no longer something shameful, now it is an act of love and care for itself. Sex toys become accessible to everyone, closely intertwined with modern technologies and rush literally into space. Let's tell you what sexual trends will be popular in 2022.
Ethical non -humans
Ethical non -humility is gaining popularity in modern society. This term implies the practice of multiple relations of sexual and/or romantic nature with the permission and consent of all partners participating in this. It combines many non -traditional types of relationships: polyamia, swing, open relationships, etc. D.
Sex expert Abby Moss says: "Heteronormative ideas about sex, what to consider sex are discarded. And this gives people all the sexes, lonely or in a relationship, is much more mental freedom for sexual research. ".
Masturbation to relieve pain
Masturbation is not only a pleasant, but also a useful pastime. Manufacturers of Womanizer sex toys and menstrual bowls Lunette in 2020 conducted a study on the topic: can masturbation help with menstrual pain? The answer is yes! As many as 90% of participants would recommend masturbation to combat pain during menstruation, and 42% of them advised it instead of drugs. Moreover, 70% of respondents believe that regular self -satisfaction has a long -term effect on a decrease in the intensity of pain in menstruation.
How it works? Hormones of good health, including dopamine and oxytocin, are released on time and after orgasm. They give a sense of bliss that pushes pain to the background, and the effect can last within an hour. Masturbation also increases blood flow to the uterus, which helps relieve pain that accompanies the reduction of walls during menstruation.
For masturbation, try to choose a position in which there is less pressure on the stomach, for example, standing on all fours or in the pose of the embryo. If you experience discomfort from the introduction of your fingers or sex toys at this time, stimulate other erogenous zones on the body: clitoris, vulva, anus or nipples.
Sex toys and nature
The environmental situation on the planet is becoming an increasingly relevant topic. It also affected the world of intimate goods. Many firms produce lubricants, sex toys and other accessories in accordance with strict environmental standards that do not harm nature.
The sexologist and expert on relations between Jessica O'Reili says: "For many eco -awareness sex, it involves the choice of rechargeable toys made of high -quality materials that serve for years and even decades". For example, Womanizer has released the Premium Eco clittal stimulator from Biolene innovative biodegradable material. The device can be completely disassembled to the components for disposal, has a replaceable and rechargeable battery. In addition, this is 100% vegan product produced without animal tests.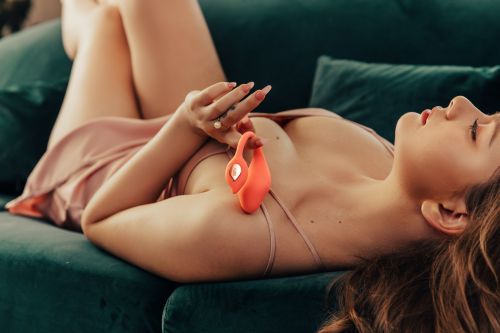 Digital and sex in space
The growth of the popularity of dating applications, VR porn and connected sex devices indicates a deeper connection with technology in sexual relations. So appeared Digisexuals – People who sexually attract robots or other technologically mediated forms of sexuality. New advanced technologies increase the possibilities of human interaction with artificial erotic agents or erobots. This concept includes prototypes of sex robots, virtual erotic characters, applications for creating artificial partners and intimate chat bots.
The ideas of mankind on the development of space spaces also did not go unnoticed by the sex sphere. So the Japanese company Tenga plans to develop sex toys that can be used at space stations, as humanity goes into space for a more long time. And the need for sex and masturbation does not become less in zero gravity. And the We-Vibe brand considers sex technologies and toys as the only viable version of self-satisfaction in orbit-because only they can cope with the main obstacles to sex in space: lack of gravity, privacy and liquid utilization.
Sex toy for wearing
Also, research and development in the field of technology led to a sexual revolution designed to bring to the forefront of self -satisfaction. The popularity of sex toys over the past few years has shown that technologies are closely intertwined with an intimate sphere. A new trend has appeared when more and more goods are intended for use on the road, on the street, during a date, going beyond the usual framework of self -satisfaction only at home behind a closed door.
Now this is an act of healing, which can be enjoyed at any time and anywhere in the form of teasing and pleasant sensations that help to relax without the need to obtain mandatory discharge.
Many manufacturers of sex-tovars develop applications that allow users to connect their favorite sex toys to smartphones. So partners can connect each other's devices and manage them, even if they are not nearby. This became especially popular in the time of the pandemic, when many couples were separated.
Sexual availability
According to WHO in the world, 15% of the population have various forms of disability. But sexual life, desires and needs of people with disabilities were actively ignored by many people and companies involved in sexual health. The reason for this was the opinion that disabled people do not want sex and do not deal with it. Of course this is not so. They, as well as other people on our planet, deserve to be a priority.
Candice Car Unger, Head of the Royal Rehab group (Australian Disabled Rehabilitation Center) and psychosexual therapist believes that in the coming years, demand will contribute to a new fantastic achievement in adaptive sex technologies that will help make pleasure more affordable.
So BUMP'N released the first sex girl, specially designed for people with disabilities. This Joystik device consists of two parts:
above – a soft pillow that can be bent and compressed at different corners;
below-a foam shaft, divided into halves, with holes of different sizes for inserting sex toys: vibrators, dildo, vibration massagers and masturbators.
External course
Lelo predicts that in 2022 the most popular will be Outercourse (external course). This is a universal name for forms of non -transmitting sex, which includes Sensual massage, "dry" sex, mutual masturbation and a number of other sexual activities. Studying the types of sex without penetration, you and the partner show a creative approach and plunge into a wide range of sexual experiments.
Touch sex
Clinical sexologist and expert of Satiffyer brand Megvin White believes that in 2022 people will use as many feelings as possible to get the maximum pleasure. The study of visual, auditory and tactile stimulation throughout the body, and not only in the field of genitals, is a more integral approach to sex and encourages increased intimacy with a partner.
One way to explore sensory sex is to use audio porn, erotic asmr or music that light the same parts of the brain as food and sexual pleasure.