Sex toys, invisible to parents.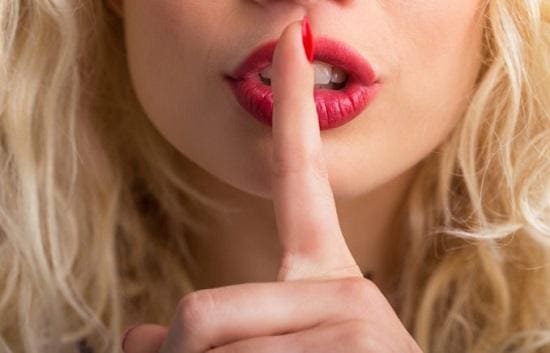 Living in the same house with relatives, you need to constantly worry that intimate secrets are hidden from prying eyes. The main problem is the purchase of sex toys that will not catch your eye to parents. There are two main ways to solve this trouble: choose a small product or unusual shape. But what exactly is worth buying? Today, men and women of different ages live with parents. And these people also want to receive sexual satisfaction. And for them, they also create sex toys.
Small toys
Sex toys' manufacturers took care of their buyers, creating devices of incredibly small sizes. These devices are very easy to hide from parents, and you can use them even in public places, which will only strengthen the excitement. Several interesting invisible toys can be distinguished:
Mini-vibrator. Such a vibrator usually has a size of about 3 cm, but this does not affect its work. The difference between mini-toys and ordinary vibrators is that a mini-vibrator can be calmly hidden in a cosmetic bag. Today they are even in the form of lipstick, so they will definitely not attract attention. A great example of a mini sex toys is a vibropulus, it is ideal for stimulating a variety of erogenous zones. Vibroyayko. A small ball is placed inside the body, leaving a long lace outside, with which the device can be removed. The length of the toy is approximately 3-7 cm. Can be controlled by a remote control with a wire or a remote remote control. And there are also models that are on from the smartphone. Anal plug. A small anal plug can be in the anus while the woman is engaged in everyday business. The plus of this toy is that it helps to develop anus for subsequent sexual pleasures. The cork can be with vibration and without. The most interesting things can vibrate to the beat of music, you just need to connect the device with a smartphone and enjoy sounds even inside the body.
Toys of an unusual shape
In our store you can buy unusual toys in which it is impossible to suspect something provocative. Few people will understand that an elegant pendant in the form of a nail can play the role of a vibrator. Such a multifunctional decoration can be presented to the girl in the form of a gift. The suspension has an inconspicuous button that changes the speed of vibration.The vibrator in the form of a cute duck will also have no suspicion if you use the toy in the bathroom. The device is available in different colors, it can be used as a figurine for decorating a room.Interesting vibrators-gosenitsa and vibrator-koshechka. The form is unusual, similar to a children's toy. But at the same time you can use them for caresses of different places. But the soft bear-vibrator will help to be excited from a delicate tongue. It is this part of it can move with different intensity.Lipstick mini-massager can be hidden in a cosmetic bag. However, if mom decides to use "cosmetics", some problems may arise. There are about vibrators, and there are contactless stimulants of this form. Such things are ideal to stimulate the clitoris.A plastic vibrator-brilliant is similar to an inexpensive souvenir. This toy is sold in a velvet box for jewelry. The power of vibrations to the toy is small, but the device will cause a minimum of suspicion.A vibrator in the form of a bunny can go for an original keychain. The device is convenient to use and has high power. Inside there are two motors that give bliss. And ears can affect erogenous areas, enjoying. It is completely waterproof, so it can be taken to the bathroom.The view of the ocean fauna inspired the developers of sex toys to create vaginal balls in the form of pearls. Balls are stored in a box resembling a beautiful sink. This thing looks like a jewelry box, and it can be stored in a prominent place without attracting attention.Masturbator in the form of a figurine. A beautiful figure fits perfectly into the interior, it does not attract attention, decorates space. But it is worth turning it inside out – and this is a modern masturbator for a man who is able to give a lot of pleasant sensations. And then you just have to wash it and put it on the shelf again.Masterbator in the form of a can of beer is also an opportunity to hide a sex toy from others. The device inside is very realistic, allows you to quickly get sexual discharge. Outside is nothing unusual.Armed with this knowledge, you can safely go to an intimate store. However, sex shops online offer a larger range of goods, so it is better to use the help of the Internet. On the network you can find toys of the most harmless shape and tiny sizes that will not cause others from others.