How to have sex with a doll.

Why do people continue to buy sex dolls, even if real sexual relations are available to them? There are many reasons, but there are several main ones:
1. Of all the masturbators, sex doll guarantees the most realistic sensations. Perhaps this is exactly what makes people buy dolls. This is a way to get pure physical sexual satisfaction. There may be a nozzle for a member, vibropulus, and dildo in dolls to enhance stimulation.
Thanks to this, sometimes the orgasm is stronger and brighter than in the case of a real partner. And certainly masturbators and dolls in the doll guarantee more pleasure than masturbation alone.
2. What could be better than practice? If a man is worried that his technique in bed is not at the highest level, then the doll will help to hone it. You can try new poses before offering their partner. Sex doll is much more patient. And it is known that experiments often lead to rapid fatigue, and therefore to possible failures. This will not happen to this. A man suffering from premature ejaculation can calmly learn on a doll. delay the onset of orgasm.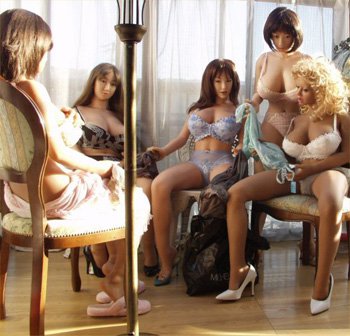 To get maximum pleasure from the doll, you need to learn how to have sex with it correctly. Real dolls are incredibly similar to real women. They are completely ready for pleasure. All details are completely thought out: hair and eyes, makeup, eyebrow shape, freckles. They have a proportionally folded body, so you can even play costume games. Lovers of a big breast will be able to choose a girlfriend to their liking. Sex with a doll will certainly give pleasure if you fulfill several rules:
What will be needed for sex with a doll:
• Water -based lubricant
• Condom (optional)
• Warm water
• Soap
• Disinfector