Erotic dreams – what are they dreaming?.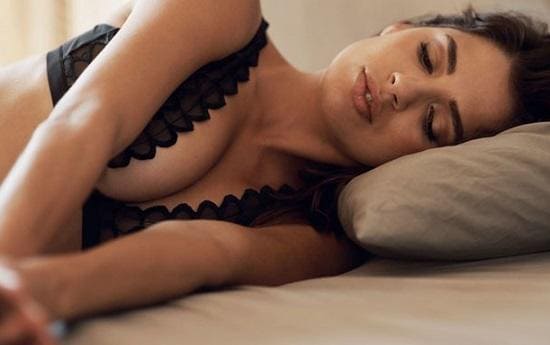 Erotic dreams visit everyone, regardless of age, gender, the presence of intimate life or its absence. Often such dreams are seen by adolescents and boys during puberty, often it happens in men who think a lot about sex. Women are no exception, some ladies also visit sexual dreams. Why do they arise and what do they mean?
Dreams are perhaps the most unknown and poorly studied component in human life. In most cases, these or those events or situations that have influenced the psychoemotional state of a person are projected on a dream. Along with little memorable dreams, people are visited by bright and exciting erotic dreams, which often lead to a stupor or cause bewilderment.
Erotic dreams – lack of sex?
Many people who visit erotic dreams tend to believe that something is wrong with their intimate life and begin to delve into themselves in search of truth, some even turn to psychotherapists with a complaint about obsessive dreams with sexual underlining. However, psychologists assure that Erotic dreams are quite normal. Events reflected in dreams can only indirectly indicate problems in an intimate life, or they can have nothing to do with it at all, so it is very important to learn True dreams correctly.
What does it mean if the following plots dream:
Sex with a familiar person who does not cause lust
Intimate intimacy in a dream with an actor, colleague, neighbor or any other man who does not cause sexual desire, may indicate that in life there is simply little sex or a woman is not satisfied with the quality of intimacy. Similarly, with men, if ladies dream, then it is worth removing sexual stress.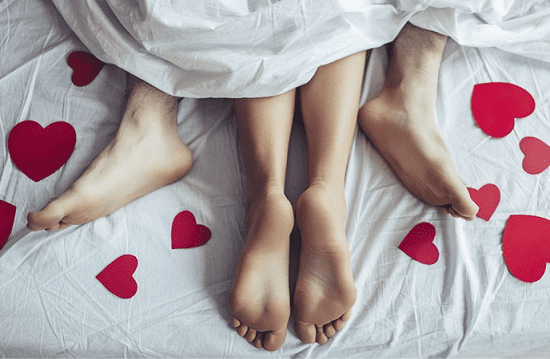 Sex with an unattractive man or woman
Sexual relations with an ugly person say that a person is dissatisfied with his appearance and himself as a whole, and is afraid to be sexually unattractive for his partner.
Sexual intercourse in public
Public sexual contact indicates the presence of fear or constraint, which have nothing to do with sex. Perhaps worries the upcoming meeting at work or public performance. This is a symptom of anxiety and fear that you want to hide or not experience.
Intimacy with a stranger
Sex with a stranger usually indicates that intimacy with a permanent partner has become a habit and no longer brings his previous pleasure. Well, it's time to diversify boring sex, then role-playing games, a sex shop or a technique called "Karets" will come to the rescue, helping partners experience new sensations.
Lesbian sex
Seeing yourself in a dream in the arms of another woman does not mean the appearance of homosexual inclinations. Most likely there are serious disagreements between a woman and her partner, and subconsciously she is looking for someone who can understand and support support.
Cheating a spouse or wife
Seeing in a dream a loved one who is indulging in carnal joys with others, you do not need to arrange a scandal and rely on a prophetic dream, most likely this suggests that there are some hidden omissions and claims. The brain seems to be looking for even more reasons to be offended, causing such unpleasant, but unrealistic plots.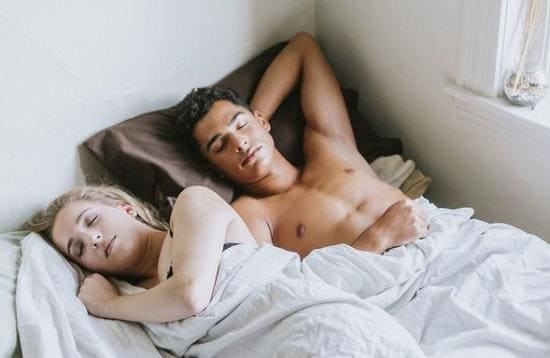 Male erotic dreams
It is generally accepted that erotic dreams are more likely to visit men, but they also have their own interpretation.
Proximity to your beloved woman
A dream in which a man makes love with his lover that he lacks attention, simple human communication and sex with her.
Group sex
If a man sees himself as a member of group sexual intercourse, then most likely, hidden aggression or dissatisfaction with himself is asleep in him.
Rape
Not all dreams, even erotic content, cause pleasant emotions. To be a participant or a victim of rape in a dream is unpleasant, this indicates a hidden psychological injury. If dreams of this content become obsessive, it makes sense to visit a psychotherapist.
The subconscious mind is a thin thing and sometimes the brain throws puzzles, which is not so easy to solve. For interpretation, you can contact a specialist, or you can try to understand yourself and your relationship yourself, well, or just learn to enjoy the romantic adventure in a dream.