11 Rules for sex three (WMW).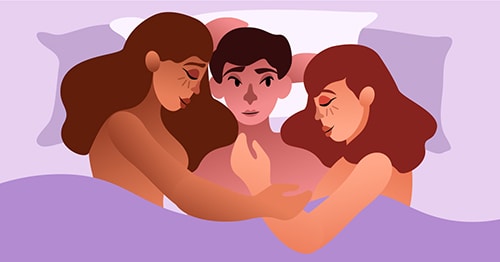 Sex with two beautiful female individuals is a fantasy that drives many men crazy (and, we are sure, will be reduced further). There are several reasons for this.
Aesthetics
It is unlikely that anyone will argue that a naked female body is insanely exciting and bewitching. Smooth lines, sexual bends, exciting gaze breasts …Now multiply all this splendor twice. Few the man can stand 🙂
Psychology
Each man by nature is dominant. And what can be more desirable than to have power at once over two women?
Tabii
We are sure everyone heard the phrase: "The Forbidden fruit is sweet". And the more forbidden it is, the more he wants to taste.
Salvation of relations
I think everyone knows that after a while the relationship ceases to be as "hot" as at the very beginning. Yes, and men, as a more polygamous of us, often want to try something new. Therefore, threesome can be seen as a salvation of the Union from a betrayal of a partner.
However, before starting the three of us (especially, for the first time), partners need to discuss all the pros and cons and come to the conclusion – are they ready to bring this experiment to life. Meanwhile, we have prepared the rules that will help make the first threesome with your wife go hot, pleasant and, most importantly, safe:
1. Be careful with the amount of alcohol.
Undoubtedly, a couple of glasses of good wine will relax and relieve the tension that is most likely possible. But also remember that alcohol can magically change the human mind. I think drunk sexual pleasure in a state of unconsciousness is not what you expect from a new experience.
2. The choice of a partner.
The porn industry is intensively developing year after year, inventing more and more sophisticated ideas. Sex with a wife's sister, a girlfriend of a girl, a colleague – this is undoubtedly all has a place to be on the screen and fantasies, but in this situation it can bring unpleasant consequences. If you want to avoid misunderstanding, jealousy and other unpleasant emotions – use the services of strangers (good, sex applications – dating now enough).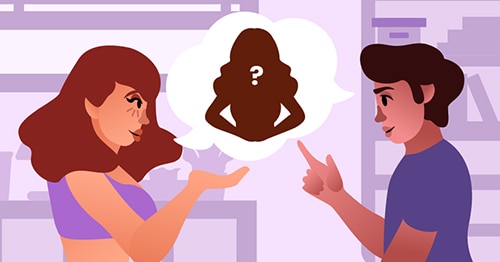 3. Safety.
You are probably in some euphoria (possibly from the plan, or maybe from the anticipation of the fulfillment of a long -standing dream). Whatever the power of the passionate desire to overcome you, remember one very important thing: sex (and, especially with strangers) should not only be pleasant, but also protected: do not forget to replenish the reserve condoms.
4. Hygiene.
Unpleasant odors and excess vegetation on the body is definitely not what you need. If some personal hygiene disorders are acceptable with a regular partner, then with sex with a new partner, cleanliness, neatness and pleasant aroma should become mandatory conditions.
5. Readiness.
We women, unfortunately, often love to play the role of the so -called "martyrs": we agree to sex not for our own satisfaction, but to close the needs of a partner. If you confirm your participation in this adventure with thoughts that sex is even sexual perversion, then refuse until it is too late. Experiments were invented for the pleasure of all participants in the process: no one needs to persuade sex.
6. To discuss the details.
Feel free to talk and ask questions: both your sexual partners and the new "acting person". What is permissible and what is not, poses, place, the use of sex toys are the very points that we advise to discuss without fail.
7. Assessment of their strengths.
This is not how much advice, how much parting words to men. Again, back to the porn industry: we are used to seeing "males" on the screen, who have enough strength and desire to have sex for hours on end. It is important to return to reality in time and soberly evaluate your capabilities: are you able to satisfy not one, but two girls at once?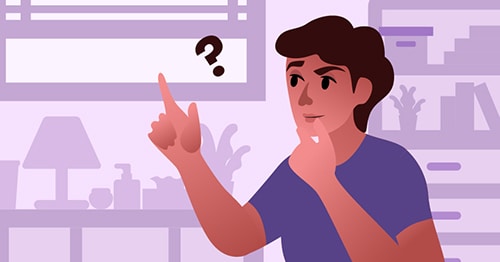 8. No innovations.
Conducting an unusual sexual experiment for all participants is clearly not the case when you need to try out new poses or sex practices. Leave such experiments for love contacts with a permanent partner.
9. Create an atmosphere.
Yes, of course, you can advise to scatter the rose petals on the floor, turn on music and create twilight, but we will not do this, of course,. Just create the same home comfort that will help to relax in a short time: perhaps for someone it will be a plate with fruits, and for others lit aromatic incense or massage candles, which will then help to smoothly go to the prelude.
10. No need to force events.
A very important advice from us: you do not need to persuade a partner to caress each other or make a cooney in the course of sex three: give them time to relax and watch how much they are interested in each other. And you, because, really did not miss paragraph 6 and discussed these details too?
eleven. Our final advice.
It will sound like a slogan from a famous film: "Everything that was in Vegas remains in Vegas". No sexual experiments should affect the usual course of the life of its participants. No matter how much the man liked the newly -made partner, you need to remember that calling her to drink coffee after work or show other signs of attention – not the best idea. Threesome sex is lovely because it is laid to stay just sex.
So, dear readers, above we talked about the basic rules of threesome. But most importantly, remember, sex should be welcome, pleasant and safe for all partners!