How to masturbate correctly? Tips for women.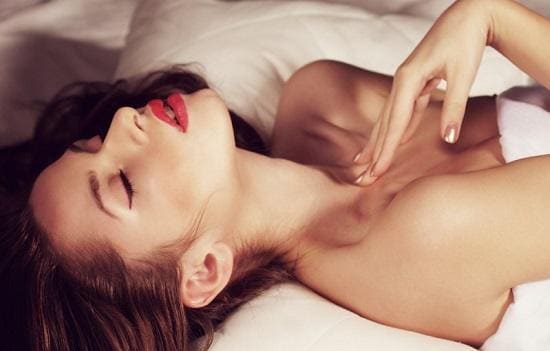 Any woman can learn masturbation. This process gives a lot of pleasant experiences, helps to get to know your body better. You can act on the body in different ways using fingers, shower or sex toys. How to properly masturbate a clitoris, anus or female bosom?
Can a woman masturbate?
Masturbation – This is the stimulation of your own body to gain pleasure. The process does not always end with orgasm, but gives a lot of pleasant experiences. Self -satisfaction allows you to better recognize your body, detect erogenous zones and optimal movements for their activation.
The process of masturbation is natural for humans, and although society does not always apply to him loyally, it does not cause negative consequences. On the contrary, it helps to improve mood, relieves voltage, helps to switch from problems.
The correct impact on sensitive areas allows you to get more pleasure in bed with another person. For example, if a girl massages the clitoris during vaginal sex, this Adaptive masturbation. And she is only welcome, as it helps to reach the desired finish.
Types of masturbation
There are no clear instructions – how to masturbate correctly, each person chooses the best movements for himself. There are conditional divisions into species, but their understanding does not affect the process in any way.
With penetration. Some objects are introduced inside the body. Anal or vaginal stimulation affects the internal nerve endings. According to statistics, women do not use affection for external zones every time.
Without penetration. A vivid example is clitoral stimulation. Stroking, pressing, twitching and other movements without immersion. It occurs more often than others, since the clitoris is the most delicate zone on the body, and it is easiest to cause an orgasm with its help.
Mixed. Impact on external and internal erogenous zones. At the same time, massage occurs inside and outside, which increases the likelihood of a happy ending.
Trying all kinds to understand what is suitable for a specific person. But often a woman changes her preferences, alternating different ways.
How to masturbate correctly?
Sex for a woman begins in her head, so for self -satisfaction Need a special mood. A variety of things can activate the desire: from an exciting conversation with a loved one to entering the field of view of the subject of the fetish. You can independently find an object or plot that will turn on excitement, for example, video or music.
It is advisable to retire to plunge into the process of masturbation, and in order not to embarrass others. But this is an optional rule, today there are sex toys that can be activated in a crowded place, And no one around will guess what is happening. At the same time, a woman enjoys, continuing to occupy other things. Such devices are activated from a smartphone or remote remote control, and it is very exciting game.It is most convenient to masturbate in space where no one will bother. But there are women who love Sexual discharge in unexpected places, For example, in the toilet at work. There are mini-vibrators that can be carried with you, and apply in any circumstances. Quick sex helps relieve tension, and you can find a couple of minutes anywhere.
What can be masturbated?
Fingers. The most common method that does not require costs. Palm or fingers are able to give pleasant experiences, this is how most often the "discovery" of the path to enjoy at a young age occurs.
Shower. You can direct a stream of water on genitals during the adoption of the shower, and the effect is no worse than at hand. You can still remove the watering can and act with a stream of water so that the pressure is stronger.
Sex toys. Special devices allow you to reach orgasm faster, and the effect is more intense than with hand and water masturbation. The presence of vibration and pulsation gives incredible experiences, causing emotions that are difficult to get other in ways. Intimate products are safe, they are designed specifically for games alone, they do not cause injuries or diseases.
That cannot be used for masturbation
The use of improvised means for masturbation is dangerous. This leads to injuries, infections. Sometimes negative consequences are not immediately manifested, but after a while. Doctors do not recommend the use of the following items:
Vegetables and fruits. Cucumbers and bananas are not suitable for stimulating the genitals. They cannot be thoroughly washed to eliminate all pollution. And if you cannot do without them, then you need to put on a condom before use.
Deodorants, candles and other phallic items. It is also difficult to wash to a safe condition. And there may contain components that negatively affect health. Coating, its composition, not created for internal use.
Toothbrush. The vibrating model can replace the vibrator, but can lead to injuries. It is better to buy a safe sex toy with vibration, many models cost cheaper brush brush.
Lollows on a stick. Edible items cannot be applied to genitals. This threatens with dysbiosis. Thrush is the most harmless consequence that you should wait after the use of the Chup-Chups for not their purpose.
Bulbs. A fragile object can burst inside, fragments injure the body. Consulting a doctor will not be avoided, and the restoration will take many months.
Important: For masturbation, special intimate toys are created. They are safe in composition, do not injure the body, do not cause tissue inflammation. They can be bought in any sex shop, ordering completely anonymously. They cost from 300 rubles, while helping to save a lot of money for treatment.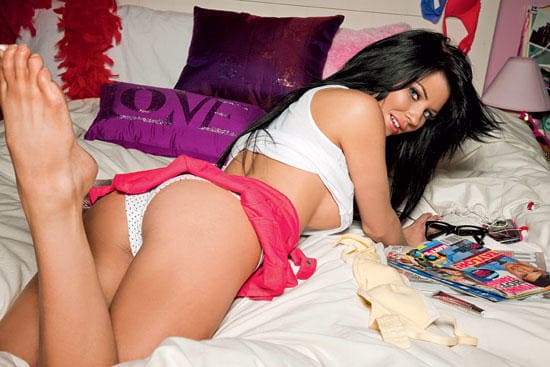 Pose for female masturbation
In what position to masturbate correctly? There is no answer to this question. A woman can do this in any position. Someone chooses a convenient pose to relax as much as possible. Others, on the contrary, is uncomfortable to experience quick pleasure.
In what positions do girls most often do this:
Lying on the back. The legs can be straightened or bent at the knees.
Sitting on the edge of a chair. You can get a bathroom, washing machine or any other surface. The legs are spread to the side or tightly compressed, holding the subject to stimulate inside.
Sitting on the subject. For example, the dildo is fixed on the floor, and the lady is planted on top. Similarly, you can sit on a pillow and start moving it.
On the knees. In this case, it is convenient if the sex toy is fixed on the wall, then it will turn out to move without holding the sex toy in the hands.
Standing. To gain access to Vulva, you can raise one leg, operating on any surface nearby.
On the run. If the vibrator is inside, it is turned on, then you can experience an orgasm even while walking. This is not very convenient, since the legs are jammed, but feasible.
Poses can be invented hundreds, and there is no one – true. Each time it is selected based on circumstances and desires.
Masturbation of the clitoris with hands
The clitoris is a very delicate part of the body, it is an organ that is created only for female pleasure. External stimulation is very pleasant. But how to masturbate correctly? Everyone chooses himself. But there are general recommendations: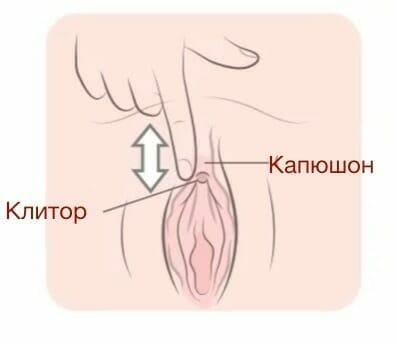 Up and down. One or two fingers can caress the clitoris, gradually increasing the rhythm. you can influence on the right or left, finding zones that cause a maximum response.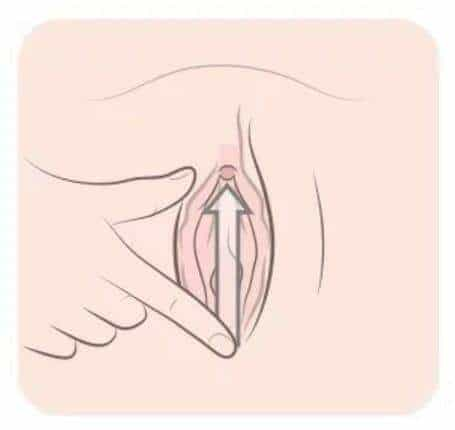 In one direction. This massage involves the central part of the clitoris. A finger should be carried out from the entrance to the vagina to the tip of the clitoris. In the process, the entrance to the urethra is also involved, where there are also many sensitive endings.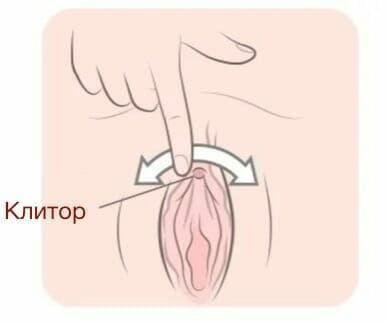 Lateral movements. You can actively fuel the clitoris, moving right and left. Interesting to draw a straight line or make a semicircle. Strokeing, tapping or pressing.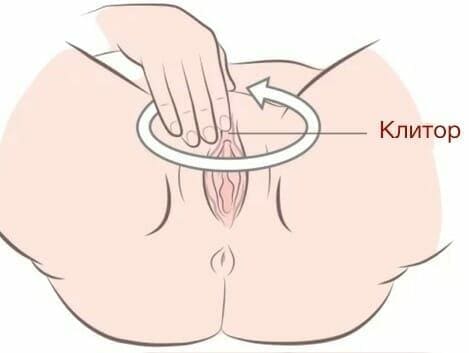 Round. Make circular movements that outline the clitoris is also pleasant. It is appropriate to use not one, but a few fingers. You can get a little more approximate or move away from the most tangible places, controlling the excitement.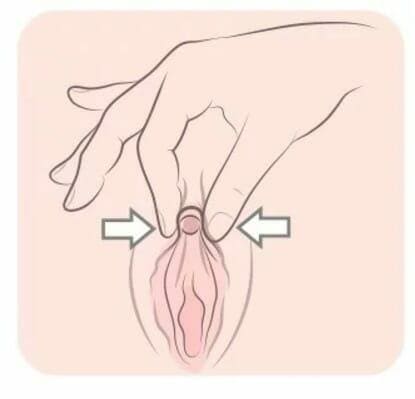 Compression. The clitoris is clamped between the two fingers, and the third is massage the very tip. The sensations are unusual, differ from other influences. You can change the compression force that gives other experiences.
All techniques are interesting, but you can choose not one, but alternate or combine them. While controlling the power of pressing, the speed of movements and the number of fingers used.
All presented techniques can be used with sex toys. And repeat the movements with a vibrating tip. The effect will be much brighter than from manual stimulation.
Masturbation of the vagina using sex toys
Submissible stimulation during masturbation is similar to ordinary sex. Movements are made inward and outward. For the process to be interesting, you can change the impact, adjusting:
Depth. The maximum number of nerve endings is located at the entrance to the vagina, so the first third of the aisle is massive more often. But there are lovers of confident shocks in the cervix, this can also be achieved if the vibrator is more than 15 cm long.
The angle of entry. Having tilted a sex toy, you will be able to find a point g, it is on the front wall of the vagina. Activation of this zone can cause multiple or jet orgasms.
Speed of movement. You can move the device quickly and slowly, the rhythm is permissible to alternate. And if you buy a pulsator, he will make frictions with the right amplitude.
Vaginal masturbation reveals a woman's sensitivity. Cliter orgasms are available to everyone, but internal experiences can be learned by experimenting alone.
Masturbation of anus without pain and fear
The external and internal masturbation of the anus can give a lot of pleasant sensations. But often such experiments are associated with fears. If you overcome them, a new world of sensations will open. There are several rules of anal masturbation that will help to master new horizons:
Purgation. Before the experiment, you should go to the toilet, but it is not necessary to make an enema. In order not to get dirty, put on a condom on the dildo or vibrator, then it will just have to be thrown out.
Lubricant. It is required. There is no lubricant in the area of the anus, and to stimulate it is necessary.
Gradual movements. First you should caress the anus from the outside, you do not need to rush to immediately plunge inside. With your hand, vibrator or fingers, you can iron, massage, press, pat, listening to the sensations.
Smoothness. The first dive experience should start with one finger. You need to do everything very slowly, and when the phalanx is inside, it is worth freezing. It is better to get used to the sensation of an object inside, and only then move on.
Filray. For the first experiments, choose not sharp movements, but just a feeling of fullness. This can be achieved with anal trial, it is introduced and left inside for a while. Can be combined with vaginal masturbation, it will turn out interesting.
Movements. And only after several experiments you can start moving a sex toy in the anus actively, imitating sexual intercourse. If you do this right away, there will be a feeling that you want to go to the toilet, and this does not help to relax. And if you get used to the cork, then the masturbation of the anus will cause other emotions.
Anal orgasm is an interesting experience, but most often he has to learn. First, the anus stimulation is combined with the caresses of the clitoris, and gradually comes the ability to end only from anal games.
Misturbation errors
The choice of incorrect objects for masturbation has already been mentioned above. But there are other mistakes that can ruin pleasure.
Lack of lubrication. The smoothness of movements is important. And with vaginal contact, a natural secret is produced, but for masturbation of the clitoris and anus, an additional lubricant is needed. Lubrication helps to get more pleasure, there are options that are suitable for sex in water (silicone), they are not washed off immediately.
Cold hands. Touch should be pleasant, so your hands need to be warm before the procedure. Ice limbs are pleasant only in the strongest heat.
Haughty nails. They can injure delicate skin. This is not only painful, but also causes difficulties in treatment. On the mucosa, injuries do not always drag out quickly.
Sex toys for masturbation
Thousands of companies around the world are developing sex toys that help masturbate and enjoy. Studies of the female body are conducted to find the most pleasant effects leading to orgasms. Stimulation of such objects gives the most vivid experiences. And it's safe!
Cliter. Vibrators for a delicate zone are very compact, but at the same time give powerful sensations. There are different forms, often in appearance it is difficult to guess about the purpose. They are applied to the clitoris to enjoy. You can move them through the body, or you can lean, and then gradually change the speed of exposure.
Vaginal. Phalloimitators or vibrators that are immersed in the body. They are performed by progressive movements, massaging the walls from the inside. The presence of vibration enhances sensation at times. The curved tip allows you to stimulate point G on the front wall of the vagina.
For double stimulation. Simultaneous massage of the clitoris and bosom gives the brightest orgasms. A great example of such a sex toy is a vibrator-red. Two processes can turn on separately, it will turn out to feel fluctuations only in the clitoris or inside the body, and then try them together.
Sex toys guaranteeing an orgasm
Wave clitoris stimulants massage the organ with air flows. Fluctuations cause activation of not only external sensitive areas, but also internal. The sensations are very intense for a woman, and in 99% of cases are an orgasm After 2-7 minutes.
To use such models, you do not need to tune, fantasize and excite yourself in other ways. You can just put the device to the body, turn on the desired speed and wait for the arrival of pleasure. These are the most simple things in the use of things, but it was they who helped thousands of women to experience their first orgasm.Wave stimulants are needed, Who could not get an orgasm before. This is an opportunity to learn to feel more. And you can use a non -contact model not only for masturbation, but also for sex with a partner.
How to strengthen orgasm during masturbation
There is a simple way to enhance sensations during self -satisfaction, every woman can try them:
Sit on top. When using a sex toy, it is worth changing the pose. With any type of masturbation, placement from above changes experiences. To make it convenient, the clitoral vibrator should be put on the pillow and squeeze it between the legs. Fix the vaginal vibrator, and if it is not, placed between the pillows.
Heat the vibrator. Warm sex toys cause a greater response. Waterproof models can be held under hot water so that the surface becomes warm.
Add an exciting cream. A special lubricant will cause a rush of blood to the genitals and increased sensations. Lubricants with a cooling or warming effect are valid for 30-40 minutes. They are ideal to get more pleasure.
Questions about masturbation
Use a wave or contactless stimulant. Special technology guarantees pleasure. The first time it may take not 5 minutes, but 15-20 minutes of stimulation, but the effect will definitely be.There is no exact time, it is very individual. Sometimes the process can take only a couple of minutes, sometimes hours. No need to compare your actions with other people.There is a myth that if the clitoris is smeared with valerian, then the cat will lick genitals. This is a very dangerous practice. Firstly, there is a lot of bacteria in the cat's mouth, and if he does this, you can get dysbiosis. Secondly, the cat's tongue is rough, it will cause only pain, not pleasure.
Whether the cat will participate in masturbation is unknown. But it is not recommended to try.The discovery of the sensitivity of erogenous zones can occur at any age. And there is no rule that at some age it is already possible, but in another one cannot. Masturbation is acceptable for both children and adolescents, but it is important to do it right, not forgetting about hygiene and safety.