The best water lubricant. 10 best lubricants 2019 – 2020.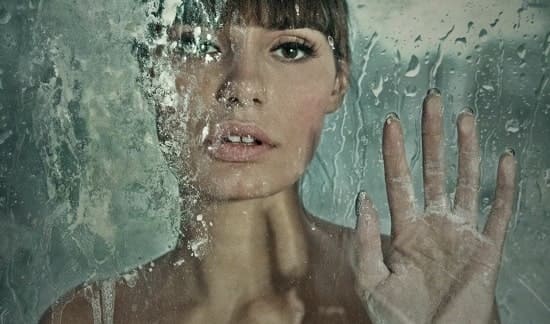 Which water -based lubricant to choose for regular use? What lubricant will give only pleasant impressions? We have chosen 10 best water lubricants according to our customers. These are safe compositions that will be useful for vaginal and anal sex.
10 best lubricants in 2019-2020 received the maximum number of positive reviews. They really more often than others were chosen by users. At the same time, all lubricants are suitable for frequent use, do not cause allergies, comply with global quality standards.
Why is it worth buying a water lubricant? It is suitable for different sex, leaves no traces of linen, is easily washed off with ordinary water. On the texture can be different, you get a liquid composition or thick cream to choose.
1. Lubrication Hot Planet Aqua
High -quality and inexpensive transparent gel designed for any type of sex. Packaging 100 ml, it is enough for many applications. The gel has no smell, very similar to the natural secret of the body. Thick, does not spread. At the same time not sticky, evenly distributed on the surface of the skin. Hot Planet Aqua is a great solution for daily use. The composition is neutral, does not cause irritation or allergies.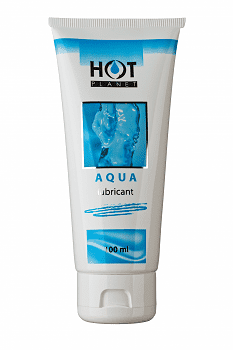 Pros of excellent water lubricant Hot Planet Aqua:
Large packaging.
Without distracting aromas.
Made in the world.
Safe, complies with world quality standards.
2. Bioritm Gel-Lubricant Delight, long-term moisture, with provitamin B5
A lubricant for sex can not only help slipping, but also take care of the skin. The lubrication of "delight" positively affects the delicate skin of the perineum, helps heal the microtrauma. This is also a transparent gel with a slight aroma. Does not leave traces of bedding, it is easily washed off with ordinary water. The perfect solution for vaginal and anal sex. Produced in packages of different volumes: 30, 60 and 120 ml. Vitamin B5 makes the skin silky, and also eliminates irritation after hair removal or shaving.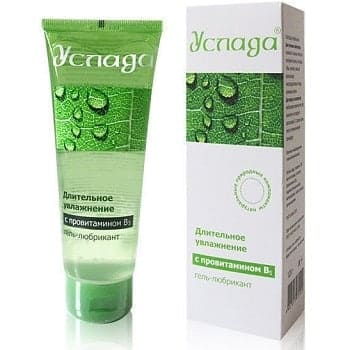 Features of water -based lubricant "delight":
Thick gel that is conveniently applied to the skin.
Economical use, enough for a long time.
Not annoying smell.
Courting effect.
3. Lubricant Shunga Toko Aroma strawberries with champagne
Toko is a series of lubricants for sensory massage. They are designed on water -based, but in the texture resemble oil. The composition is quite liquid, but it glides pleasantly on the skin, allowing you to perform dozens of massage techniques. At the same time, users are very pleasing to a pleasant taste and aroma, can be used for oral sex. The sweet taste is created due to the sucrine, so it does not contain extra calories. You can swallow such a lubricant, it's safe. The packaging is enough for a long time, the volume of the bottle is 165 ml.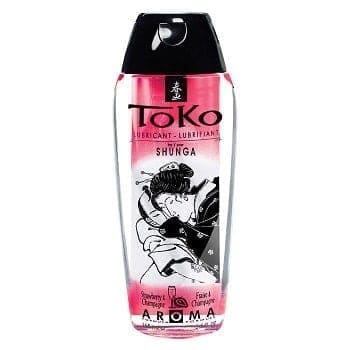 Features of the Toko series from Shunga:
Created in Canada, pass a lot of quality checks.
Ideal for sex, massage and masturbation.
Large packaging, consumed economically.
9 different tastes.
4. Invigorating lubricant Pjur®Cool
The best lubricant with a cooling effect gives new sensations. After application, there is a slight chill on the skin. This activates a large number of nerve endings, causes powerful excitement. The action takes place on both partners, turning the usual sex into something unusual. It has no smell or taste, so you can alternate vaginal and anal affection with it without washing off. Gives magnificent sliding, protects the skin from injuries. The best water lubricant with a special effect is chosen by users again and again.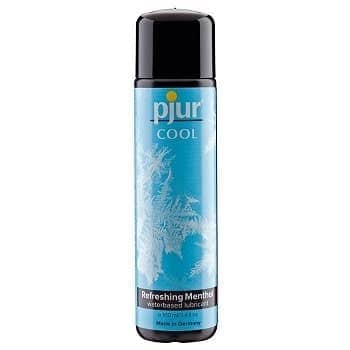 Features of a water -based coolant Pjur Cool:
Can be used with condoms, does not destroy latex.
Produced in Germany.
Safe for frequent use.
Has a slight prolonging effect.
5. Exciting lubricant for women " Cosmo Vibro "
Special experiences can cause lubrication for women Cosmo Vibro, when applying to the body, a slight vibrating effect occurs. It seems that the places of application are concerned with tender fingers. This contributes to the excitement and approach of orgasm. The cream is applied to the clitoris or entrance to the vagina, and then they are engaged in any kind of sex. You can use such a lubricant for masturbation, for anal and vaginal sex. The effect after application does not occur instantly, but after a couple of minutes, but lasts 15-20 minutes. For extension, you only need to apply another portion.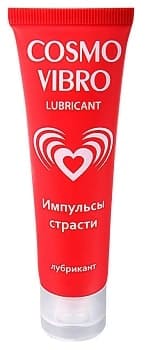 Features of the best exciting water lubricant "Cosmo Vibro":
Safe composition is ideal for women.
Economical consumption, packaging is enough for at least 10 applications.
The vibration effect of this type is difficult to cause differently.
Can be used with condoms Il Latex and polyurethane.
6. PJUR®Med Natural Glide Water -based neutral water -based lubricant
The best water lubricant, which is recommended even by doctors. Ideal for sensitive skin, can be used after childbirth, during menopause. Can be used for daily use. Gives pleasant moisture and careful skin care. Without dyes and fragrances. The texture is pleasant, not sticky, leaves no trace of clothes. Has passed many dermatological studies, completely safe. Does not cause allergies or irritation. Without smell and taste, so it is suitable for oral sex.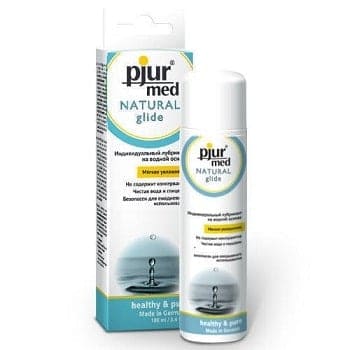 Features of Med Natural Glide by Pjur:
Made in Germany.
Lubricant of the highest quality, proved by users.
One of the most popular lubricants.
Hypoallergenic composition.
7. Swissant Swiss Navy Pina Colada with tropical taste
Tasty lubrication of Swiss Navy is considered one of the best in the world. Sell it in more than 40 countries. And there is a water -based option that is designed for oral sex. Sweet taste, breathtaking smell make divine sex. At the same time, you can perform a blowjob or cunnilingus with it or be given to vaginal or anal sex. The composition does not affect latex, suitable for condoms and sex toys. The bottle is very convenient – with a dispenser, it does not spill if it suddenly turns over. And most importantly, the lubricant is not bitter, unlike many other edible options.

Features of the best delicious lubrication from Swiss Navy:
Really tasty, but not sugary lubrication.
Without calories, it cannot be recovered from it.
You can eat, it is completely safe.
The volume of the bottle is 118 ml, there is a dispenser.
8. Anal gel lord with anesthetic effect analgin
The best water lubricant for anal caresses has an English effect. This relaxes the anus, helps to get more pleasant sensations. The lubricant is applied 4-7 minutes before the penetration, it takes some time to start acting. The lubricant eliminates pain, while not reducing pleasant experiences. Suitable for those who first try anal sex, and for those who practice it regularly. The composition is safe, pleasant to the touch. Sliding is excellent, and you do not need to add funds in the process.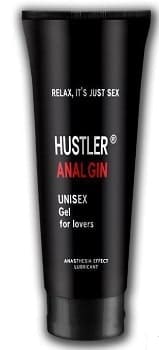 The pluses of gel for anal sex on water -based:
Anesthetic in the composition helps to relax and tune in to pleasure.
Pleasant texture, slides perfectly.
Packaging volume 75 ml.
Consumed economically, the packaging is enough for 10+ times.
9. Universal water -based gel -based gel h2o jelly
System JO very thick gel lubricant creates a protective film on the surface of the skin. Sex toys and a naked body glide perfectly along it. The gel is universal, it is suitable even for fisting, as well as for vaginal and anal sex. The composition is consumed economically, does not require adding in the process of application. 120 ml packaging is enough for 20+ sexual experiments. A special formula is distinguished by this best water lubricant from others with the texture. But it is also simply washed off with ordinary water, does not cause irritation, does not leave fat spots on clothes.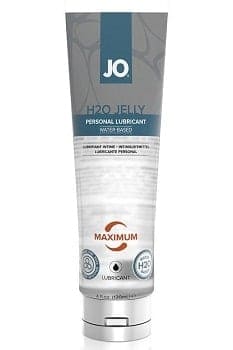 Pros of lubrication H2O Jelly water -based:
Dense, completely non -fluid gel.
Completely transparent, without smell.
Can be used with sex toys and condoms.
Great solution for stretching. For vaginal and anal fisting.
10. Joydrops water -based lubricant with mint taste
A lubricant with a pleasant mint aroma is a great solution for every day. 100 ml packaging allows you to enjoy gliding for at least a month. It grabs it for a long time, it is consumed a little on one sexual intercourse. Inside a pleasant gel is not very thick, but not liquid. There are no dyes in the composition, and the aroma gives a natural component. With such a gel, it will be possible to disguise the smell of the body, if necessary. Suitable for anal, vaginal and oral sex. Complies with quality standards, certification has passed in the world and Europe.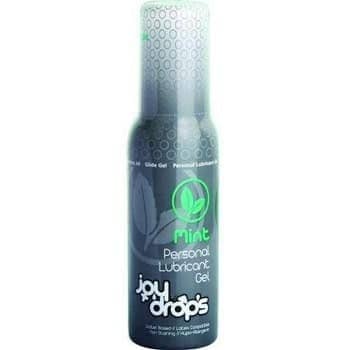 Features of the best mint lubrication from Joydrops:
Nice, but not very pungent smell.
Gel texture does not spread when applying.
100 ml bottle for frequent use.
Great quality, pleasant price.
Which water lubricant to choose? There are more than a thousand of them, and many are excellent properties. The list of 10 best water lubricants is just a selection of the best -selling in the Intimshop store.ru. But there are other worthy models. In order not to make a mistake, it is recommended to familiarize yourself with the reviews of grease.