How to choose a lubricant: practical tips.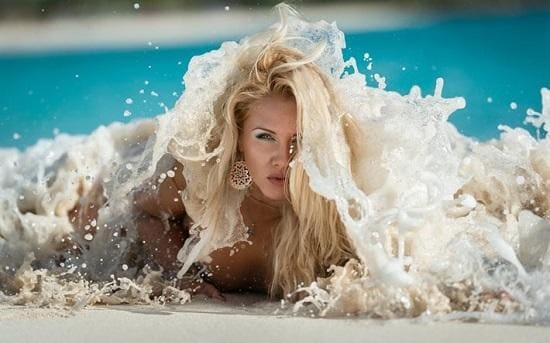 There are hundreds of species of different lubricants. They differ in composition, effect. It is important to understand what the lubricant is needed to make the right choice. And you also have to determine the packaging, volume and even aroma. All the nuances of choosing high -quality intimate cosmetics in our review.
Useful tips when choosing a lubricant
Before buying intimate lubrication, you need to answer a few questions, they will allow you to choose the best option:
For what purposes are lubrication? Anal and vaginal lubricants differ. But there are universal means. Understanding the spectrum of application, you can narrow the circle of possible options.
Where the lubricant will be used most often? If in bed – choose a water base that leaves no trace. And if you like experiments in the bathroom, then a silicone lubricant is suitable. Well, if you often change the place, then it is better to buy 2 types.
Is lubricant's taste important? There are people who, after vaginal contacts, often go to oral sex, without visiting the bathroom during the break. And here it should be understood that the taste of the lubricant matters. If he is bitter, pleasure can be spoiled. Only oral lubricants are delicious, but they can be used for any penetration.
Are there any requirements for the aroma? Someone loves bright smells, someone avoids any fragrances. This should be taken into account when buying, so as not to be distracted by any elements that do not arrange too much. There are lubricants with bright aromas, but there are hypoallergenic ones that do not smell at all. Anal grease with the smell mask possible unpleasant aromas.
Knowing the answers to these questions, you can narrow the circle of possible options. And it is also worth using the reviews of buyers who have already tried the presented funds.
Which packaging is more convenient?
Today, vaginal and anal lubricants are sold in a variety of packages, and you should not always choose the most. Each form has its advantages and disadvantages.
Disposable bags. For an erotic game, you need not many means at all, so manufacturers began to produce testers who allow customers to get acquainted with the product. A small package is enough for 1-2 times, this allows the buyer to understand whether the composition is suitable for him or not. Plus small packaging – low weight and simple transportation. The bag can be stored in a lady's handbag or even in a wallet, and use at the right time. The perfect trip for travel.
A tube with a lubricant. The most common type of packaging is a tube. It can be big or small. It closes tightly, can be stored in a vertical or horizontal position. It is convenient to squeeze the internal content.
Packaging with a dispenser. The presence of a dispenser allows you to economically spend a lubricant. The well -thought -out system with one pressure allocates the amount of lubrication, while nothing spills. The dispenser is always worked out by the manufacturer, he will not give out more than the necessary, which means that even a small bottle will last longer.
When buying a lubricant, it is important to understand how much it will be spent in a month or a week. These funds are stored after opening no more than 3 months. That is why it is not always convenient to take a large volume if it is not spent over this period, it will have to be thrown away. For anal or vaginal caresses, 1-2 ml of agent is enough, but fisting requires much more lubrication.
How to use lubricants
The lubricant is applied to the genitals before or during sex. It is enough to place a little product on a man's penis or at the entrance to the vagina of a woman to make sliding smooth. For comfortable contact, a small amount of means, for example, volume the size of a pea. You should not use a lot of substance, it is not economical, although it will not spoil the sensations.
With anal sex, the lubricant is applied to the body of a passive partner. It is advisable to distribute it so that the part gets inside. It is recommended to distribute the lubricant on the skin with your hands and stretch the hole slightly. No need to save on grease so that there are no injuries, it is worth lubricating the entire delicate area well.
If the lubricant has some kind of effect, for example, anesthetic or warming, it is recommended to use it in advance. The composition begins to act 7-15 after application, so do not rush. Sometimes it is worthwhile to turn the use of a lubricant into an interesting prelude, which will only enhance the excitement.
Sex toys are also used with lubricants. It is needed for anal and clitoral caresses. In these areas, a natural secret is not produced, and a substance that will prevent microtrauma when using devices is necessary. Apply grease to a toy or body, the amount is always individual.
If intimate lubrication is used with condoms, then it is applied after putting on a contraceptive. Often, the lubricant is already present on this subject, but it may be small. It is important to ensure that the lubricant does not get inside the product from latex, as this can contribute to sliding, which reduces the effectiveness of the use of such a tool.
Allergic reaction to lubricants
Modern lubricants for anal and vaginal sex from leading world manufacturers are safe even with frequent use. Their composition is developed by experts, and then they carry out a lot of tests so that there is no negative reaction to matter. But 0.2% of the population still occurs an allergy to components.
Intolerance to the components of the lubricant in the form of burning or itching is manifested. Sometimes redness or small rashes in the intimate area are possible. This is not dangerous for health. But you should stop using the product that gives such a reaction. All signs of allergies will pass within 1 week. The components that are included in the composition can cause irritation, especially if they are of natural origin.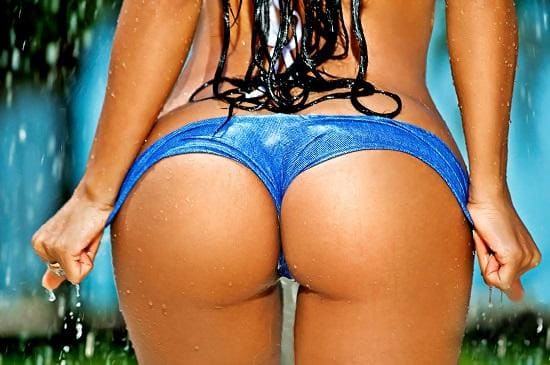 If you are afraid of the reaction, then after buying a lubricant, apply it to the bend of the elbow and leave it for a couple of hours. If there are no signs of incompatibility on the skin, use the product according to the purpose.
Exciting, warming, narrowing and increasing lubricants can also be intolerable. They activate a rush of blood to the genitals, as a result, body sensitivity intensifies. At the same time, every touch seems more intense and bright. It may seem too strong to someone. If such a reaction appears, just rinse the product with water with soft soap. In the future, the amount of the drug used should be reduced or completely abandon its use.
That you cannot use instead of a lubricant?
A lubricant is a useful thing, but it does not always be at hand. And then people use improvised means. But it is very dangerous for health. The use of non -professional compositions often leads to infections, irritation and impaired microflora. Here is a list of the most popular things that replace lubricants that can harm health:
Saliva. There are a lot of bacteria in the mouth that can cause dysbiosis in the vagina or anus. These are different media that are not recommended to mix. It is especially dangerous to use saliva as a lubricant, if there are diseases of the teeth or gums, for example, stomatitis, caries, paradontosis, etc. And saliva also quickly dries, which is not always nice. This liquid does not protect against microcracks, it does not make proximity brighter.
Children's cream. Any body creams are suitable only for external use. They have components that are not completely absorbed into the body. They are removed from the surface with water or clothing. If the composition enters the anus or vagina, it almost does not wash out from there. And the accumulation of such substances can cause even inflammation. Although the cream helps slipping, it is dangerous for such experiments.
Petrolatum. Pure Vaseline is prohibited to use in sex! He can cause irritation on delicate skin. He corrodes the mucous membrane, depriving the body of natural protection. This increases the possibility of transmitting infection, expands the possibilities of infection of small wounds, which occurs with active frictions. Although Vaseline sometimes includes lubrication, but only in diluted form, which is much safer.
A special vaginal or anal lubricant is a safe composition that is perfect for caresses. No need to worry using such a composition. Improvised means are a health risk that is better not to expose yourself.
Lubricant manufacturers
Hundreds of companies around the world make intimate cosmetics. Today, lubricants are produced by both cosmetic companies and producers of sex toys. The range of lubricants is huge, but there is a list of manufacturers that are most often found. And their models really get positive reviews from users.
Pjur – German manufacturer of high -quality lubricants. Large selection of models for any caress. Stand out with excellent quality, economical consumption.
Bihythm – Company from Russia. Lubricants are not expensive, but very in demand. According to customer reviews – one of the best manufacturers. Brands of this company: "ACS", "O'Kay", "delight", "You and I".
Fun Factory -a German manufacturer of sex toys produces lubricants. The collection has such compounds that can be used with any intimate goods. The price is average, the quality is excellent.
Hot Productions – This is an Austrian manufacturer of intimate cosmetics. Luburbicants are sold under the brands Shiatsu and Hot. Various compositions, unusual effects and excellent quality are guaranteed.
Orion – The German company produces more than 12 thousand products for sex. Among them are high -quality lubricants, as well as creams for increasing penis. Effective, affordable and high -quality funds. Prices are medium.
Shunga – These are experimenters in sex. All their cosmetics are created in Canada. And the product line has many unusual products: body powder, massage oils, lubricants with special aromas and properties. Their sets that are suitable for gifts are very interesting.
System Jo – American company engaged in cosmetics for proximity. The feature of the brand is a large selection of tools on a water-slylic base. The mixtures are ideal for any kind of caresses, perfectly interact with any toys. Lubrication from this company is often called the best in the world.
Durex known by condoms, but more and more attention is paid to the expansion of the assortment. There are lubricants and massage oils, and now erective rings and vibrators. The feature of the brand is accessibility, often represented in supermarkets and pharmacies.
The price of lubricants
The minimum cost of a lubricant is 99 rubles. But this is the price for a small bag weighing 2 ml. It is much more profitable to purchase more options for a larger volume. Tube 50 mg costs from 400 rubles and above. The lubricant price depends on the composition, manufacturer and packaging. Most expensive American and European compositions. More affordable – Russian.
Among lubricants, it is difficult to name the average cost. A 100 ml tube can cost 500 rubles and 2000 rubles. It is important to decide – why the composition is needed, what qualities should.
In order not to make a mistake in choosing an expensive lubricant, try a small bottle. Often the same composition is presented in different volumes. This helps to evaluate the substance, to put on his personal impression about him.