10 best lubricants that turn your attitude to sex.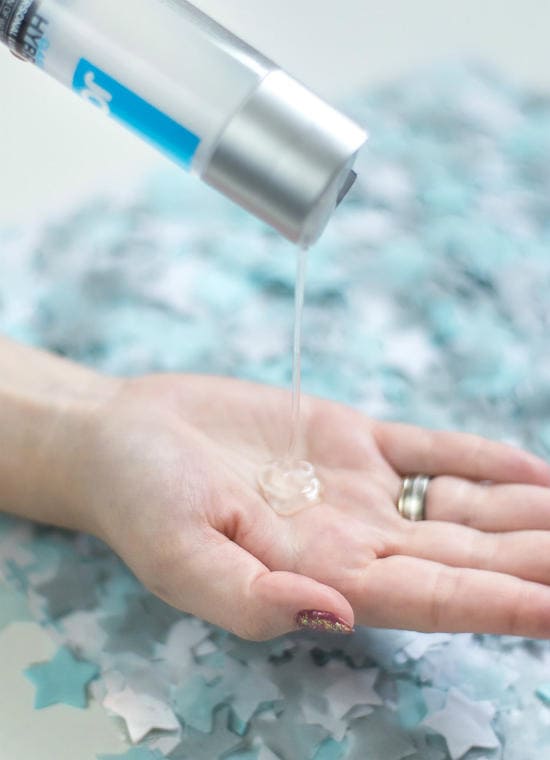 Any sex is about the same, and it doesn't matter – we are talking about masturbation, anal, vaginal or oral sex. "The wet the better!" – We recommend that the rule be considered basic and very important, along with security and security from unwanted pregnancy and STD. Today we'll talk about lubricants that will completely and completely change your life. Selected and tested personally by the editor of intimshop.
Why do you need a lubricant at all
Luburbicants are often used:
With discomfort during sex
With increased sensitivity of the walls of the vagina
To facilitate oral sex
For anal sex
When they rub condoms
With sex toys
With dry vagina
during menopause and hormonal changes
To diversify sex
to increase the sensitivity of the vagina or member
For extension of sexual intercourse
Lubrication is needed not only when you suffer from dryness, increased sensitivity of the vagina or simply experience incomprehensible discomfort without it.
Lubrication is needed to make a blowjob or cunnilingus more comfortable – even a lot of saliva at these moments, but a good taste lubricant will make oral sex more pleasant and easier. The first secret of the throat blowjob, boys and girls, precisely in oral lubricant.
And all the other secrets of the throat blowjob can be found here.
Who does not know how – we go, learn, so much in life will come in handy!)
And we follow further.
Anal sex without lubrication is not possible as a species, 3% of practicing anal sex manage to do this with saliva or vaginal lubricant, but that is the case… (Please do not repeat this house!) The anus does not emit any lubricant, therefore he needs to help in this matter. Because microtrauma in such a delicate place nobody needs. And not everyone can endure pain.
For anal sex, we recommend special anal lubricants, they have a special composition that relaxes muscles and often dulling pain. If it hurts you very much – there are anal lubricants and sprays with anesthetics. But do not abuse this – "nullifying" sensitivity, you risk damaging the walls of the anus, having too passionate sex, because "well went!".Luburbicants are often bought by those who constantly use condoms. Not all condoms are quite lubricated and comfortable for use, some require a couple of additional drops of the lubricant. Often such "trouble" with classic condoms or condoms with a pronounced relief. Do not scare, we buy a tube of lubricants, it will always come in handy in the farm. In addition, additional lubrication on condoms reduces friction, and therefore the possibility of their break.
IMPORTANT: You can use condoms only water -based lubricants, or hybrids, the manufacturer of which confirmed their compatibility with latex and polyurethane products.
Luburbicants NECESSARILY Used with sex toys – from a vibrator and anal traffic jam to a seemingly small vaginal ball. The resistance of the materials from which sex toys are made is quite large, so to the introduction and process of masturbation are pleasant, you should take care of the lubricant.
Rules with sex toys are about the same as with condoms – lubricants only on water -based.
Luburbicants sometimes also take it for the sake of comfort or needs, but in order to diversify their sex. Cooling and warm -up lubricants that increase the sensitivity of the clitoris and points G, exciting grease, prolonging sexual intercourse with anesthetics. All this has a place to be.
Lubrication is the most powerful tool in your arsenal, remember this!
And in no case do not hesitate to use them.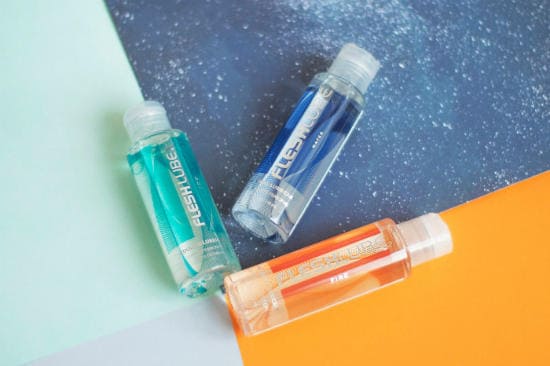 TOP LUBRANCANTS from our editor
Universal Silicon-based Gelicon Gel-based Viamax Silicon Glide
This is the perfect lubricant for contact sex "skin to the skin", where toys and condoms are not present. It has an ideal texture – moderately fat, not sticky, does not dry for a long time, is suitable for anal and vaginal sex. She has an extremely convenient dispenser and a minimalist modest design, just put the bottle on the bedside table near the bed and with one click all your problems are instantly solved!
Customer reviews:
"Lubrication of good quality, does not dry out, the sliding effect is very long. Even a small amount is enough. I really liked the girl) ""
Classical water -based lubricant System JO H2O Original Lubricant
System Jo -based System Jo lubricants are one of the most cool lubricants that humanity invented. Suitable for absolutely everything – condoms, toys, all types of sex, even for massage! And those whose intimate life is stable, bright and rich will definitely appreciate a large tube with a pomp.
Customer reviews:
"H2O in the name is not just like that – from the tested lubricants, this really is the most liquid and spreads like water, while gliding well and does not thickens with sticky clods. I recommend."
Intimate lubricant Lelo Personal Lubes

Just read and think about what the manufacturer says about him:
"Opening the packaging Lelo, you seem to make a sensual and sexual ritual. This is a feast of pleasure in combination with an expression of infinite delight and anticipation of the embodiment of secret desires into reality. Take care of him carefully and wise."
What am I saying?
This is a magnificent, luxurious lubricant without glycerol and parabens, without smell and taste, suitable for all sex toys. It has healing components and aloe vera. It is very economically consumed, long keeps on the skin even despite the fact that it is on water -based. He just has a magnificent design of a dispenser bottle and a gift box, he rather looks like an expensive perfume than a lubricant.
Yes, he is expensive, but you will not regret it for a minute.
Customer reviews:
"Great lubricant. Enough for a long time. It has no smell, slightly sweet – ideal for toys."
Cliter gel that excites and enhances the sensations of Shunga Secret Garden Enhancing Cream

This is not quite a lubricant, although it can be used so. Cream-gel is more for use on the clitoris, it is worth applying a couple of drops before sex, and your sensations from caresses will become unforgettable. It has an exciting effect, colds a little and tingling. According to buyers, this is one of the best gels for the clitoris in the market, it is instantly sold out even despite the fact that the price is not very modest.
Customer reviews:
"Awesome cream!!! In texture, it looks like a gel. In the first couple of times there was no effect at all, I wanted to throw it away and postponed it, but then he turned up by the arm… The effect was magical. I advise you very much!"
Moisturizing lubricant Yesforlov Moisturice Intimate
YESFORLOV
– One of the best lubricants in the world, it was created to improve sensations from sex and masturbation. Safe with sex toys, with condoms. The complex of hyaluronic acid, Aloe Vera and Allantoin extract, which contribute to the healing and regeneration of cells of mucous membranes. Lubrication has no smell and taste, does not contain parabens, mineral oils and silicone. Suitable even for sensitive skin, hypoallergenic.
Customer reviews:
"The thing is simply necessary for use with toys, I advise everyone and everyone. Grease with virtually no smell, holds long and slides perfectly."
Relaxing silicone anal lubricant Pjur Analyse me! Relaxing
Usually all silicone anal lubricants are good, but this one is especially. Convenient dispenser, cover – everything is hygienic and safe. Creates a protective layer on the walls of the anus, protecting you from obtaining microtraumas with passionate sex. Relaxes, but does not reduce sensitivity.
Customer reviews:
"Good gel for anal whim. Smells quite nice, slippery and long -playing. It can be seen that the quality is on top. Enough for a long time.
For prolonged use of anal traffic jam is ideal."
SHUNGA NATURAL CONTACT Moisturizing Lubricant
For some reason, Canadians know a lot about intimate cosmetics. Everything that Shunga produces becomes incredibly popular. Excellent natural lubricant imitating natural female. On water -based, with the addition of glycerin of plant origin. Super -headed and at the same time liquid texture does not contain petrochemistry products and is suitable for use with condoms and sex toys. Despite the fact that he is quite unpopular in the Shunga assortment, our regular customers praise him and buy him again and again, a bottle of a bottle.
Customer reviews:
"Above all expectations! Before that, they used Swiss Navy with strawberries (also very good), the girl tastes, but then I ordered a few lubricants "Shung" – This one turned out to be the most depressed. The description says that for sex toys is good (I just don't have them) – I think yes, I should go perfectly, but you can use it just for masturbation with your hands – it really gives a soft and wet vagina sensation."
Exciting and warming cream for women Viamax Warm
And again this is not quite a lubricant, although the cream also performs this function. Rather, it is stimulation for the body to get excited and develop its own, natural lubrication. Warming intimate cream that helps increase sensitivity, blood flow to the labia. One of the most bought women cream that is exactly working. If you have a high sensitivity of intimate zones – first test a bit, it seems too hot to many. Otherwise – just do not be greedy and do not borsch. Viamax also belongs to one of the safest and most natural exciting gels for women. They have absolutely exclusive compositions.
Customer reviews:
"Really great cream, greatly increases sensitivity. Suitable, both for use of one and pair. Sex with him is just explosive."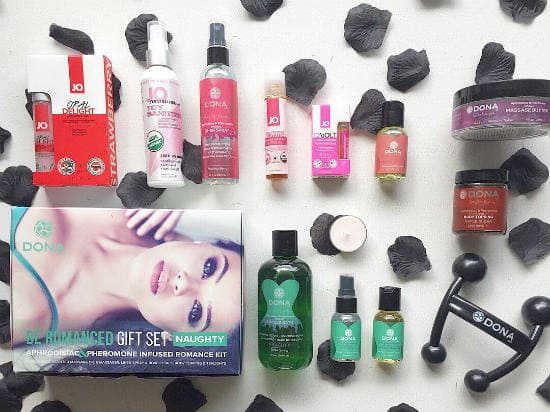 Lubrian with a cooling effect of Fleshlight Fleshlube Ice
Lubrication from the manufacturer of the most famous men's toys in the world, masturbators in the Fleshlight tube. But it goes well not only with them, you should try it in ordinary partnership sex. Very well suited for anal sex, as it has a cooling effect. Combined with any sex toys and condoms.
Does not stick, does not roll, is easily washed off with water. Very delicate, and the Ice Effect will be appreciated by those who love the thrill. Well, in the hot season and in hot countries, Fleshlube Ice is extremely indispensable!)
Customer reviews:
"This is what is very soothing and relaxing. Fleshlube Ice is an almost electric tremor throughout the body. Cooling is the retention of sensations from sex in the foreground. It can be a very memorable masturbation session. It starts."
Universal water -based lubricant System JO H2O Jelly
Delicate velvety lubricant for a long comfortable sliding without risk. Its main advantage is that it has a thick gel texture with a water -based, which is a rarity! The gel, as it were, envelops the walls of the vagina or anus, thereby allowing you to have very passionate and active sex in any poses. It can be "laid" thinner, but you can lay it. Jo H2O Jelly texture is ultra-skewed, and due to the fact that he is not a fluid, the lubricant remains "in its place" for a long time.
We adore the entire Jo Jelly series in Intimshop. We recommend that you try the lubricant System Jo Premium Jelly on silicone -based.
Customer reviews:
"My wife and I adore Joe Jelly! Ideal for anal contact, as well as for use with large toys, fisting. Thick and dense in a bottle, this is almost the only lubricant that is combined with large -sized toys from cybercolor and silicone, without violating their surface!"