Types of phalloimitators.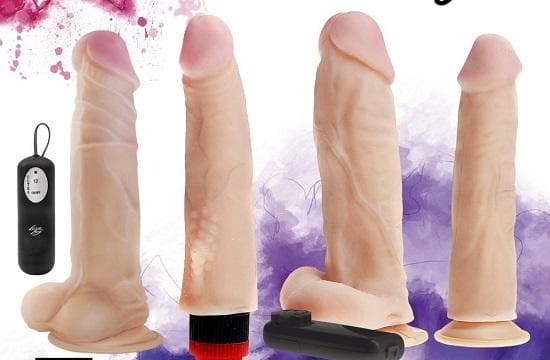 One of the most popular sex toys in the world is the dildo. People began to create them even before the civilized era, archaeologists found the first dildo, which were made in the 5th millennium BC. But modern phallus models are much more practical and convenient. To buy high -quality phallus, you need to figure out what models are and how they differ.
Fallomitators for women
Falloimitators are suitable not only for masturbation, although they were originally intended for this. Today, such a sex toy can be used in pairs to significantly expand the sensations from intimacy. To whom such a device is useful?
People who want to try double penetration without attracting the third partner.
Those who love demonstrate your games. This is an opportunity to increase the trust between partners, and also suggest which caresses excite the most.
Those who want Try a larger size. There are even giant phalloimitators that are ideal for fisting.
Women who Not enough sex with a man. With the help of the phallus you can enjoy at any time, even if a loved one is not nearby.
Those who have There is no partner, And I want sexual satisfaction.
Any sex toy brings a variety of relationships. Buying stimulates interest, causes new experiences, so this opportunity to improve communication is not recommended to ignore.
The use of the phalloimitator
Falloimitators are sex tortures for immersion. They are introduced into a vagina or anus and enjoyed by progressive movements. Use similarly to ordinary sexual frictions. But sometimes just a toy placed inside, without movements, can give bliss.
The correct use of artificial phallus begins with the application of the lubricant. Lubrication allows the device easier to slide in the body. The lubricant prevents the appearance of microtrauma, makes the mucous membrane less vulnerable to.
For anal and vaginal stimulation, you need to use different sex toys. The microflora of the holes differs, and bacteria from the anus should not fall into the vagina, this can cause infections. But if the need for alternation is great, put on the phallus condom, and change it, choosing another hole. Or correctly disinfect a sex toy, for example, a glass thing can even be boiled.
.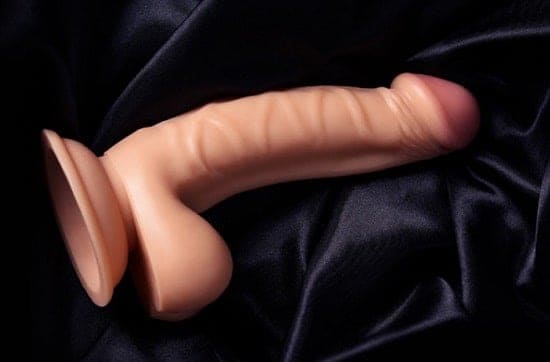 .
Fallos for vaginal sex can be dangerous for games with anus. It is not equipped with a special limiter that does not allow him to load it too far. As a result, the device may be in the anus entirely, to extract it will have to contact the medical center. For caresses, you need to use special anal stimulants that are safe and practical.
Correct cleansing is the key to the safety of the user and long-term sex toys. Wash the phalloimitator after each use. For cleansing, a suitable detergent is selected, which eliminates all biological fluids from the surface. If the phallus is not cleaned in time, bacteria will develop on it that will spoil the surface or threaten the health of the user.
Store the phallus in a separate case or bag. Most materials spoil from dirt, dust, direct sunlight. Realistic phalluses are also sprinkled with a special talc so that the material is velvety to the touch throughout the entire duration.
Falloimitators: Types
Falloimitators can be divided in shape, size, material, purpose. The choice depends only on individual preferences. But from a large assortment it is worth highlighting some that should pay attention to:
Realistic forms. There are phalluses that completely copy the penis of men. They are produced by bodily. A pronounced head, embossed barrel and a pleasant to the touch texture are ideal for lovers of realism. In this case, the phalluses differ in the corner of inclination, flexibility, size.
With a scrotum or without. During sex, the scrotum stimulates the crotch of a woman. For those who pay a lot of attention to this feeling, there are phalluses with a scrotum. This part can be of different sizes, it is nice to hold it in her hands, it increases realism. But there is no great practicality in this, so there are phallos and without testicles.
Double. Fallomitators with two processes are created to simultaneously stimulate the anus and vagina. A single base allows you to move in one rhythm, getting great pleasure. This toy is created specifically for masturbation.
Bilateral. Flexible phalloimitators are an opportunity to experiment. Both sides can be immersed in the body, often they are of different diameters, so that the sensations differ. For double stimulation, you can bend the base, and enter the ends at once in the vagina and the anus. Two partners can use bilateral phallus at the same time, which is relevant for lesbian couples. The phallus of this form is suitable for vaginal and anal stimulation.
Giants. It is customary to call giants with large sizes. Their length is more than 20 cm, and the diameter exceeds 5 cm. Often they are bought as a decorative thing, because not everyone can accommodate such sizes.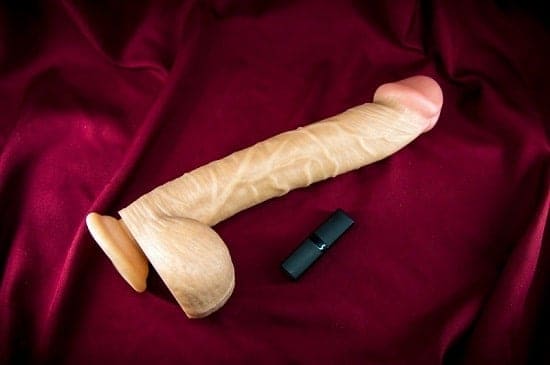 Materials of the phalluses
Silicon. The material that is covered with sex toys from above, the base is from other compositions. The main plus is simple care. There is no allergy to silicone, irritation does not occur on the skin. The material has no taste or smell, is used with a water -based lubricant. You can wash with soft soap in running water.
Cybercro. Realistic materials have different names: NeoSkin, Kiberskin UR-3, etc. To the touch cannot be distinguished from the real body. Falloses are flexible, soft, very pleasant. But you need to store in a special talc so that velvety remains. Cleaning only by a special wedger.
PVC, gel. A special composition can have different flexibility and softness. Practical material, quickly takes body temperature. Over time, it does not lose its shape. Gel – softer, PVC – tougher. Color, form of phalloimitators from these materials can be any.
Latex. Delicate material that is used less and less. Artificial latex is used. May have a small smell. Sometimes it causes irritation. It is not recommended to store next to other toys. Always flexible phalluses ideal for anal sex.
Plastic. Hard phalluses are made from ABS. Plastic options are not expensive, but at the same time they serve for a long time. Do not bend, always perfectly keep their shape. Vibrators are more interesting from plastic, not phalluses.
Ceramics. High -quality and safe material – ceramics. Toys serve for many years, have a bright color. In separate models you can pour water to change the temperature of the device. The phalluses are hard, often with a special relief on the surface. Produced by single companies, painted manually.
Metal. Metal phalluses last a very long time. They do not beat, do not break, just wash them and store them. Make aluminum from their medical steel or alloys, the surface does not deteriorate. The toy can be washed even in a dishwasher. Used with any lubricants.
Glass. Borosilial glass phalluses always look very stylish. Each model is checked manually so that there are no cracks, sharp protrusions on the surface. Glass does not beat even when falling from a great height. The material does not absorb liquids or smells. It is easy to wash, just apply. And this is also an almost eternal toy.
Additional functions
The phalloimitator can have additional functions, which expands the possibilities of its use. These aspects can be used or not, on the main method of use they are not reflected, but significantly increase the price of sex toys.
Extension. The special structure of individual phalluses allows you to pump them with air, which makes the diameter much larger. The increase is carried out after immersion of the phallus into the body. Diameter is controlled using a special pear, you can control the dimensions at any stage of use.
Sucker at the base. The presence of mounting in the base is a significant plus for the toy. It can be installed on a vertical or horizontal flat surface and used without hand. The suction cup also serves as an anal game limiter, does not allow the phallus to plunge too deeply.
Ejaculation. The eruption of the seed is an interesting process. Separate phalluses can "finish" with a special ejaculant. It is poured into a special cavity, and with the help of a pear splashes at the right time. Special compositions or diluted lubricant are used as artificial sperm.
Relief surface. The presence of protrusions, antennae, relief on the phallus makes use more sensual. A special form allows you to massage the body in the most sensitive areas. Vibrators of an unusual shape are no less popular than realistic. An unusual slope, elegant bend and protrusions are a find for bright orgasms.
The pen is at the base. The vibrator is held in their hands when using. But often the palms are wet after lubrication, and the phallus slows down. The presence of a special handle is convenient. It can be in the shape of a loop, and then it clings perfectly with a palm, or just in the form of a wand, but with a non -slip surface.
Nazadka for strapon. Separate phallimitators can be used with belts or panties for strapon. They are easy to fix with a ring or a special holder. The nozzles can be used simply, holding in his hands, each user decides for himself what is convenient for him to do with such an object.
Vibration. Vibration phalloimitators or vibrators. These items are considered a separate category of sex toys, but they have the same essence. This is a phall -shaped design that, when interacting with erogenous zones, causes pleasant experiences.
Curved form. Special bending of phalloimitator for massage specific points. Such models ideally affect the point G in women and on the prostate in men.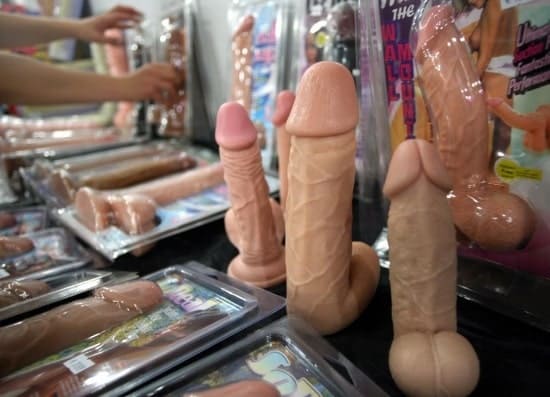 Phallos – copies of stars
A special type of phalloimitators-copies of Porn-star penis. Today, many actors allow you to make a cast from their dignity, and then sex toys come on sale, which completely repeat the shape of their member. The packaging indicates – whose copy it is. At the same time, the appearance, bend is perfectly embodied, and the color is sometimes done manually to repeat all the nuances from the photo.
Phallos – copies allow you to realize cadres from porn films into reality. Women often look at the bodies of the participants of the video, and now they can be bought for their own application. Usually these are realistic models from delicate materials. A special difference is the high price of the phallimitators of sex heroes. And only large companies that conclude a serious contract with persons whose genitals are repeated are produced.
What are the benefits of using the phalloimitator for women?
Disclosure of female sensitivity is a long, but fascinating process. He can happen in pairs, but it is much easier to do it alone. It is the phalloimitator who is able to help the lady understand his preferences. And this is not the only plus of the application of the phallus.
Stimulation of the vagina and the anus by the phalloimitator causes strong excitement, the flow of a large amount of blood to the pelvic organs. As a result, the functioning of this area improves, stagnant phenomena are prevented, The likelihood of developing dozens of female diseases is reduced.
When stimulating the phalloimitator Sensitive endings are activated. As a result, sex with a partner begins to bring much more pleasure. For example, an activated point G helps to experience multiple and jet orgasms, but waking it is easier to be alone than a partner.
Dildo stimulates zones, who do not work during intimacy with a man. Usually women masturbate in different poses, often they differ from the usual provisions with a partner, which means that sensations are completely different. Such an experience can suggest what poses should still be tasted in pairs.
During masturbation with a sex toy is very simple Completely relax. No need to think about another person, take care of your appearance. The lack of constraint liberates, helps relieve the voltage that has accumulated over the years.
You can buy a phallus of any size. No need to adapt to the length or width that is. There are hundreds of options with any diameters in stores. And you can use what is really suitable and satisfies. And if one is tired, it can always be replaced with another.
Using phalloimitators recommend sexopathologists from different countries. A woman must study her body in order to help the partner to realize all desires. The study always begins alone, and sex toys become great assistants.
How to buy the first phalloimitator?
Before buying the first phallus, you need to decide for what purpose it is purchased. For masturbation or games with a partner, for anal or vaginal sex. Anal phalluses have a special restriction on deep immersion. When the appointment is clear, you can think about the material.
Want to carefully care for a toy and have a very tender friend, choose realistics. Prefer simple care – stop at PVC, silicone, gel. If you want to play with temperature, then the best solution is glass or metal, and these phalluses will serve for decades, because they cannot be ruined. The stiffness, flexibility and method of processing depends on the material.
The appearance of the phallus is very important for most people. If the family has children or adult parents, you can buy a dildo, the appointment of which no one will guess. Modern forms are very unusual, and sometimes a sex toy can be left even in a prominent place, and this will not cause constraint from others. It is also worth buying a phallus of non -standard colors if the partner is jealous of the device and is worried about the presence of such a thing in bed. In order not to feel competition, buy a phallus that has nothing to do with the penis.
Additional functions are important, but when buying the first model, you can do without them. The first sex toy is bought to understand what exactly is interesting. And after tests you can purchase expensive models with great capabilities.
And when buying a dildo you need to choose the right size.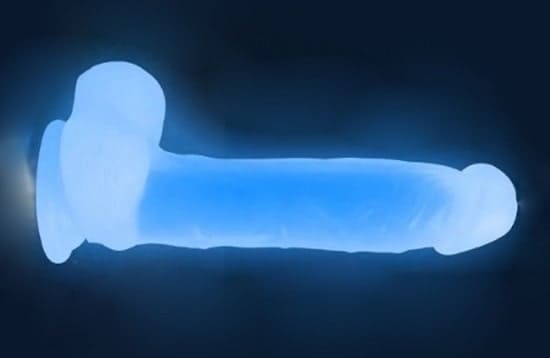 The size of the phalloimitator
The giant phalloimitators look very appetizing, but in practice it is difficult to apply them. The large length does not completely plunge into the body, and a significant diameter does not always fit. To place such a sex toy in the hole, you need preparation. It is recommended to buy giants fans of fisting. For classic experiments, other sizes are suitable.
The phallus for anal sex should have a diameter up to 3 cm. This is enough to stimulate this zone, while the immersion does not cause negative sensations, does not contribute to strong stretch. If there were no experience of anal games, you can choose models with an even smaller girth.
For vaginal stimulation, the optimal diameter is 3.5-4.5 cm. This is comparable to the average penis of a man. And the average length of sex toys is 16-17 cm. Halling pleasure with such forms is very simple, there will be no problems with immersion.
If you want to try a larger size, then measure the penis of your man, and then add in length 1-2 cm. This is enough to get satisfaction. If you take more, get only a sharp pain with complete immersion. And when used will have to control the depth of input, which distracts from the process.
The price of phalloimitators in the world
The price of phalluses in the world depends on the manufacturer, material, shape and store. The minimum cost of the phallimitator is 850 rubles. But on the sale it is sometimes possible to find models and cheaper. If you monitor shares, it turns out to save.
The average cost of the dildo is 2-3 thousand rubles. Realistics from famous manufacturers cost more: from 3 to 8 thousand rubles. Giants at a cost of 2 to 6 thousand rubles.
It is recommended to buy phalloimitators in large stores that cooperate with manufacturers directly. High quality sex toys guarantee safety when using.