Pros and cons of the phalloimitator in family sex.

The acquisition of the first sex accessory often brings a lot of doubt. What is the phallus in bed if there are no intimate problems? How will the purchase of such a device be affected by a family relationship? Will the partner have offense? What if the toy will not like? In this article, we will consider all the disadvantages and advantages of using the phalloimitator in family sex.
The disadvantages of acquiring a dildo
According to statistics, with the acquisition of any sex devices, the amount of sex in a pair is larger. But, besides the pluses, there are also disadvantages: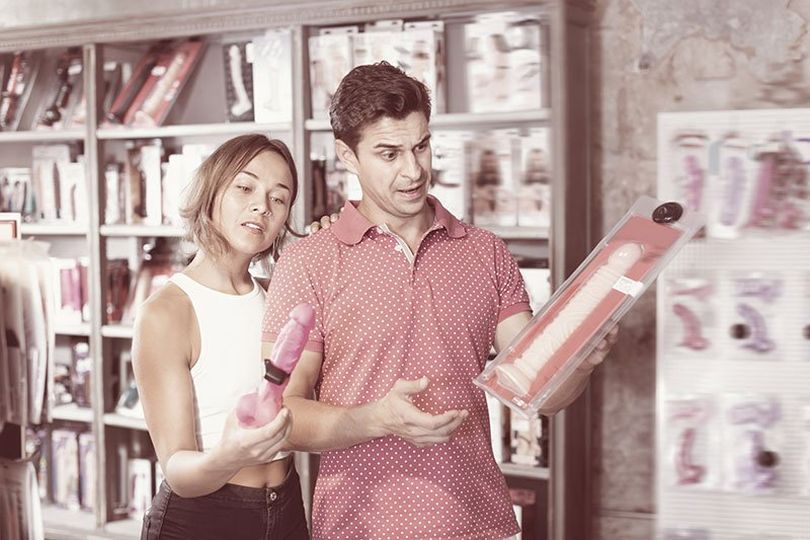 Male jealousy. If you choose the first sex toy phallus, the partner may have jealousy. And if he is more than a member of a man, then there may be conflict situations. Many men do not want to arrange competitions in their own bed, so it is better to choose toys that do not repeat the genitals in appearance.
Discomfort in use. You need to get used to any sex toy, and this is not always possible from the first use. It is most difficult to achieve in pairs, when it is very important to choose the right angles of administration, so that during intimacy it is comfortable for everyone. The search process will not take much time, but it should be understood that pleasure can not be obtained immediately.
Inappropriate size. The first sex toy is always selected «to the touch», After all, it is not clear what exactly is needed. Not every woman is ready to penetrate the phallus in size 20 cm, although she really wanted to. And sometimes it happens that the accessory is very large or small, and this causes discomfort. Only with experience will come understanding – which phallus is better to use.
Awful quality. If you buy a sex toy in an unreliable store, then it can be of poor quality. It is very unpleasant to hold such items in their hands, they have an annoying smell of rubber. It is very important to purchase only certified and high -quality intimate accessories so that they are safe for health.
Lack of excitement. Sex toy will not be able to replace a man, there will be no arms and kisses with it. Will not say affectionate words, only silence. Communication with a person always gives more sensations, without it it can be boring. When using the phallus you need additional excitement: viewing porn films, sex fantasia, partner. For many women – This is only a thing that is unlikely to be able to replace a man.
The listed shortcomings are very relative, the dildo does not interfere with the relationship, but only makes an addition. It is very important to purchase high -quality accessories and the correct size, so that it is convenient and pleasant to use. And also do not forget to use a lubricant, for example, water -based lubricant To improve slipping.