Yoni massage of an intimate zone or how to increase your sexuality.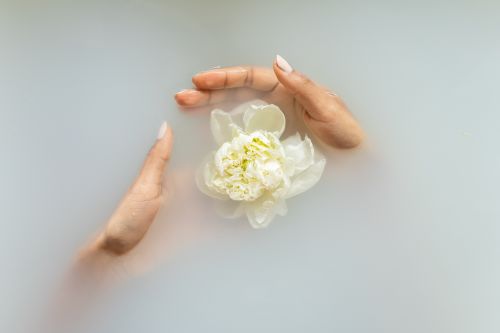 Caring for yourself lies not only in moisturizing facial masks, meditation, accepting a bath or watching your favorite series. It also includes the presentation of the intimate parts of your body of well -deserved love and attention, for example, yoni massage.
What is the peculiarity of the yoni massage?
Type of tantric touch, consisting in the stimulation of the woman's genitals of a woman. Unlike masturbation, the main thing here is not an orgasm, but the ability to open and accept your sensory side.
Yoni – Sanskrit term is translated as "womb" or "place of birth", the meaning is still found – "sacred portal", "sacred space". Used to designate vulva, vagina and uterus. And also this is a symbol of the goddess Shakti, who in Hinduism is a female reproducing force.
This practice about slowing, deep breathing and connecting with the whole body through the study. Yoni massage is often described by experts as a kind of body therapy in which people can find liberation, healing and relief of pain.
Yoni also differs from simple masturbation of the time spent on practice: the average duration of the session takes one to three hours.
What is the useful massage of yoni for women
Expanding sexual capabilities. First of all, practice allows a woman to get to know her own body closer, really understand what she likes or not. When there is no partner nearby, she can better feel her own pleasure.
Vaginal massage It is recommended for women who have survived sexual injury, or having an unpleasant intimate experience. Yoni helps to kindle the sensual spark due to the soft and delicate massage hands.
Practice Helps to fight the stigma of sex and any shame associated with him – a woman learns to accept and love her body as it is, to give herself pleasure with the help of various touches.
Relieves vaginal stress and fights pain. Massage stimulates blood circulation in the pelvis and helps to relax the muscles of the vagina, which reduces discomfort during penetrating sex or relieves menstrual cramps.
Increases self -esteem. Having learned her sexual "I" and how the body works, the girl becomes more confident in herself and more liberated in bed.
Improves orgasms. Although in practice they are not the main goal, a girl can get a stronger and more long pleasure. She knows well how and where she needs to touch herself in order to experience discharge. Massage of the intimate zone also relieves body tension, making it more responsive to sexual stimulation.
In what cases is Ioni massage recommended:
prolonged absence of sexual proximity;
problems with obtaining orgasms;
decrease and complete disappearance of libido;
as a prevention of gynecological problems;
negative intimate experience;
anxiety about its attractiveness and sexuality;
Fear of sexual or emotional proximity.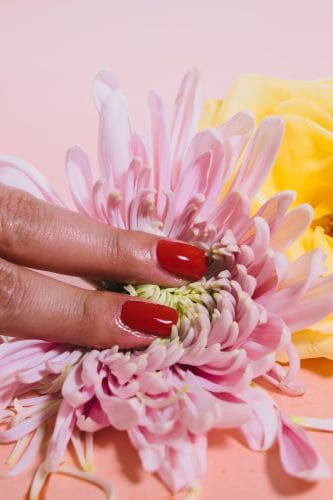 How to prepare for Yoni massage
As expected when studying the whole new, Start with an open mind and heart, do not condemn yourself or your body. Try to keep calm and positive attitude.
Create a mini "spa" from your room:
Configure lighting (using candles or nightlight), let it be muffled.
Light incense or aromatic lamps for additional relaxation (provided that you have no allergies or breathing problems).
If desired, you can turn on "white noise" or relaxing music to enhance the atmosphere.
Make sure that the room has a comfortable temperature, since you must be completely undressed for massage.
Take a warm shower or bath with foam. Add essential oils or salt to the water to cheer up and relax the muscles.
Make a short manicure. Remember that you will use your fingers for this, and long nails can accidentally injure delicate skin. Or use latex gloves.
Place all the necessary For massage things within the reach of the hand: towels, napkins (wet and dry), massage oil and grease. So you will not have to be distracted from the process to find and get the desired item.
Remove all possible distracting factors: Do all things in advance so as not to think about them during the massage. Close the door to the room and turn off the phone so that no one can bother you.
Find the perfect body position. For a solo massage yoni, a lotus posture is suitable or you can just lie on your back.
In the first version Sit straight, crossing your legs. For convenience, put a pillow or a soft bedspread under the buttocks. During breathing exercises, the hands should lie on the knees.
In the second option Lie on a bed or floor (also put a few pillows for comfort). Relax your muscles, hands lie on the sides or on your stomach while you breathe. Bend your legs at the knees and spread widely to get good access to the vulva;Put the feet completely on the floor.
Follow your breath. Proper breathing is a key element of any tantric practices. There are different techniques, you can use any that suits you. The bottom line is to breathe deeply and slowly – this allows the body to relax better and improves blood circulation in it.
When inhalation, let your lungs and abdomen expand completely, absorbing as much air as possible. Then hold your breath for 5 seconds, first exhale again, slowly and deep.
Repeat this several times, and soon you will notice that maintaining the rhythm becomes easier. If it is difficult for you to breathe evenly on time of practice, do not worry – you can always return to this step. The more you practice, the easier it will turn out. Just continue and you will find the right rhythm for you.
Advice. If you have breathing problems that do not allow you to hold it for a certain time, be sure to consult a doctor before starting technology.
Light body massage. The goal is to relax and gradually increase excitement. Use your favorite Massage Oil, So that the touch is more smooth and sensual:
Gently and slowly massage your fingers stomach and pubic area.
Make a simple breast massage. Do not touch the nipples at first: let them become tense, pointed. Then carefully pull them up, twist or pinch – choose the actions that you like and do not bring discomfort.
Also, open the legs well from the feet (many nerve endings are concentrated on the sole) and ending with the buttocks and the inner surface of the hips.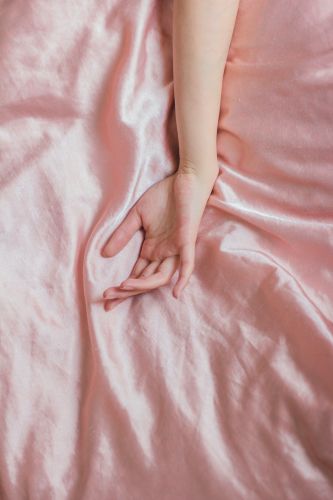 What are the techniques of the yoni massage
It is not necessary to follow a certain technique of researching yourself. It will be enough to feel your yoni and listen to intuition if it works for you. If you do not know where to start and how to touch yourself, you can try any vaginal massage technique presented below. For a smoother and pleasant slipping fingers, add grease (on a water or silicone basis).
Circle. Pill the indoor finger, circle the clitoris clockwise and against it. In turn, draw your finger at small or large circles, changing pressure from the weak to the strong.
Tapping. Using one or more fingers, tap along the clitoris at different pace, from fast to slow, to find out what the body speaks the most.
Pull and push. Press the clitoris and make light stroking, and then draw a finger down, as if you want to pull it. Do this on both sides of the clitoris, because one of them can be more sensitive than the other.
Delay. With the thumb and forefinger, click the clitoris and pull it, and then release it. Do the same with the labia – slightly pulling them to the sides, and then releasing them. Repeat the movements in turn and remember that the movements should be tender, pull only if it is convenient and pleasant.
Stroke Vulva. Lubricate the index or middle finger well, place it on the upper part of the vulva, and then, slowly stroking movement, lead to the perineum.
Massage of large and small labia lips. With a big forefinger, in turn, massage the external labia, movements can be any. Do the same with internal.
Cup. Fold your palm "cup". Bring to the perineum and, making circular movements, put it on the entrance to the vagina. Carefully squeeze your palm and massage the area that has appeared under it.
Internal massage. When you are ready to get inside, start small and enter one finger in the vagina (add lubricants if necessary). First massage the area at the very entrance, immersing your finger inside and taking it out. Then move deeper inside and better feel the walls of the vagina. Move your finger in a circle or simply introduce and extract – how it will be more pleasant for you.
When insert your finger into the vagina, strain the muscles as if Kegel exercises and track your feelings at the same time. If everything is fine, insert another finger and repeat the movements, also noting that it is felt best.
Massage of the point g. For this method, turn your palm up and enter the middle finger in the vagina by about 5-7 cm. Until you feel the spongy texture on the upper wall of the vagina. As soon as you found, start tapping this area, as if you pressed the door lock. You can also make circular movements, experiment with pressure and speed.
If you do not want to directly affect the vulva, try light, but sensual "slap in the face" on the inner surface of the hips, as when playing on the drum.
Yoni massage with a partner
Vaginal massage is beautiful in itself, but made by the hands of a loved one, He becomes even better. During joint practice:
You improve your communication in the bedroom;
Enrich sexual experience – the partner gets the opportunity to see what turns on you and how;
Become closer to each other, because you are doing something very personal and emotionally viable together;
Feel more comfortable in a naked form next to a partner;
This is a great way for both to show your love for each other's bodies.
Yoni massage practice – This is a journey to accept yourself and love, so do not be discouraged if it does not work out the first time. This is all about the study of various parts of your body and pleasure. Enjoy it regularly and study new methods that will help you feel great.