How to do erotic foot massage.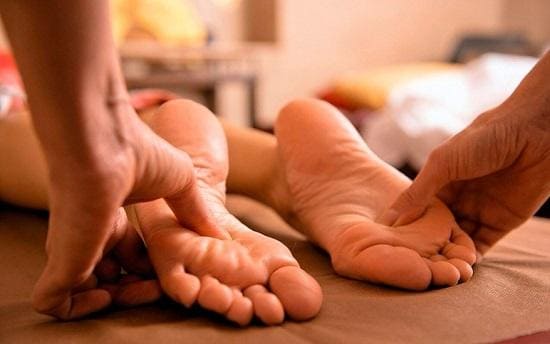 Some fans of erotic games are not aware of how legs and passionate sex can be interconnected. Feet massage allows you to cause a desire for a partner, he will be excited, lovers will be able to be given stormy intimate caresses. And learning such a prelude is not at all difficult.
Feet massage must be done efficiently, according to all the rules. Woman of the East practiced massage of the feet to seduce men. Chinese priestesses, Thanks to their exceptional skills, they knew how to deliver an unforgettable pleasure to the representative of the strong half of humanity with the help of legs massage. To do this, they used secret techniques. Arab wives fought for the attention of the spouse precisely by kneading the legs. I am pleasing to her master, she could count on his favor.
In the East, there is an opinion that a woman will forever be able to take possession of her beloved's heart if she learns to skillfully caress his legs. If there are desires to achieve harmony in sexual relations, do not neglect the stroking of the partner's feet, gentle touches.
How to prepare for massage
You want a partner relaxed, forgot about household problems and had passionate sex? Then make him massage of the legs. The main thing is that he will surrender to caring tender female hands.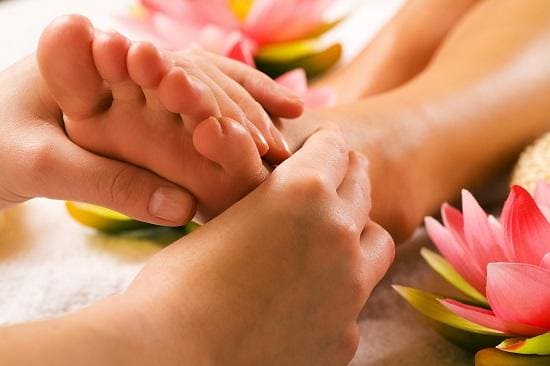 For the erotic massage procedure, you will need:
Towel.
Baton with warm water.
Soap.
Aromatic essential oils.
Massage Oil.
After all the preparations, it is necessary to create a pleasant romantic atmosphere in the room. To do this, you need to extinguish the light, light candles or lamp for the twilight. We turn on slow, romantic music, you can pour a glass of wine. It is important that a loved one relax and think about pleasure.
How to do foot massage:
1. My partner's legs. It is necessary to make sure that they are clean. This can be done in the bath. Add essential oils to the water. The feet are washed neatly and slowly, the movements should be smooth.
2. Wipe the feet with a towel, apply cream or oil.
3. We do erotic massage. We press the thumb slightly and move to the heel. This movement must be repeated several times with each finger.
4. We squeeze the heel with your hand, massaging this area with the thumb of the hand. After moving to sliding movements.
5. To achieve a stronger effect, it is necessary to massage the ankles with the thumb and forefinger.
6. If the partner is not afraid of tickling, gently pillows fingers go along the foot.
7. We knead your fingers, each we beg, bend.
Massage plays the role of a prelude to intimacy, because the foot is one of the most erogenous zones On the male and female body. In order for the partner to reach bliss, you can lick each of its finger or slightly bite a height. But in order to translate this into reality, it is necessary to use edible massage oil. Such compositions not only have a pleasant aroma and taste, but also safe when it gets inside.Legs of legs with massage do not require special skills and skills. Most importantly, have a desire to give a lover pleasure.
Basic principles of erotic massage
No need to rush. Try to imagine that you are traveling through your partner's body, gently touching his erogenous zones. The main goal of legs massage is to light the fire of passion.
Sex is not the main goal. Erotic strokes of the legs are a magnificent prelude to intimacy, but not always a partner intends to deal with them. An excellent reward after a hard day will be a relaxation, complete relaxation, removal of fatigue.
Expansion of borders. Foot massage can go into affection of other parts of the body. Gradually, you can massage caviar, hips, buttocks and back.
The most sophisticated caresses are a massage of the stop. They will show a reverent attitude, help to experience exquisite pleasure. Stell your fragrant oil and get ready to give pleasure to your beloved.
Useful accessories for erotic massage