Real sex with mother -in -law is my story.
To begin with, I, like any other man, have been on porn sites more than once and I have my favorite sections, however, since recently, I began to visit categories more and more often: "sex with mother-in-law" and now you will find out,Why … As many could have guessed, such interest arose for me due to the fact that I have my own sex story with mother-in-law. It began with the fact that my wife became pregnant.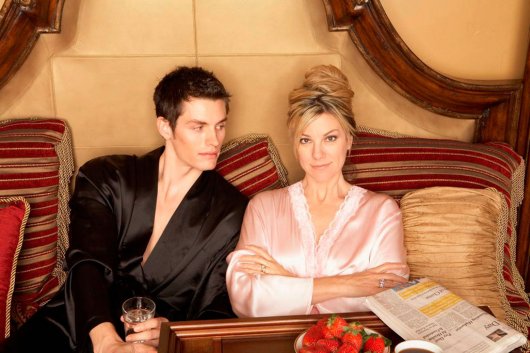 My story about sex with my wife's mother
This is a very joyful event, since we had long wanted to have a child, but the pregnancy was difficult. The wife always suffered from various side effects, the situation was aggravated by the fact that I worked from morning to night, so I could not provide her with the necessary assistance. There was a ninth month of pregnancy, which gave hopes for the end of all its problems, however, health worsened. It all ended that she asked her mother to take a vacation and help in the last weeks. She, of course, agreed, because it was her only daughter, so very soon she ended up in our house.
Now I will make a little indentation in my story about sex with mother -in -law, to give you a little to understand about our relationship. As soon as we gathered with my beloved girl, he initially outlined all the conditions. Her mother is a good person, but I have always been against the influence of my parents. In my opinion, we form our cell of society, which means that we must form our own boundaries. My wife agreed with this in the end over time, because of my work, we moved to another city, completely separating from my parental guardianship. Such a situation arranged us with her. Her mother only occasionally came to us, and communication took place mainly on the phone.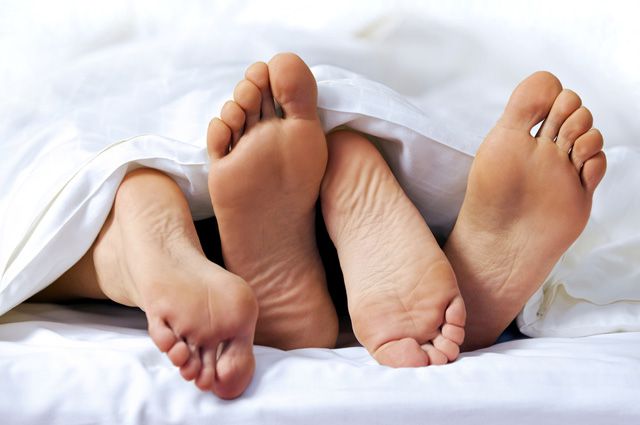 Many may disagree with me, however, we could allow such a life. In addition, I was always a fan of passionate sex, and life under the same roof with my parents significantly slowed down our bed. I remember those days when I stayed to spend the night with her, for me it was hell. We lay together on the same bed, my cock was firm from excitement, however, the girl did not allow me to enter it, since my mother was sleeping behind the wall, I didn't even have to dream of a deep blowjob. Of course, as soon as everything became serious with us, I tried to immediately move out. Until pregnancy, we fucked almost every day. My companion allowed me a lot, the only thing that was banned was her ass, she considered anal sex a dirty thing, and this, of course, frustrated me. In general, my wife was from the category of modest girls: she wore closed clothes, almost never drank and never allowed herself flirting with outsiders.
Her full opposite was her dear mother. Despite the fact that she was the owner of magnificent shapes: a large ass and the fifth size of her chest, she always loved to emphasize her figure and behaved openly with everyone. When I went to meet her at the station, I immediately allocated among the crowd. A short woman in narrow leggings and in a T -shirt with the deepest neckline walked towards me. Passing men automatically looked at her, because such forms were difficult to ignore. But she seemed to not notice anyone around, continuing to smile at me.
From this moment we began to live together in a two -room apartment. As he believes, we have not had sex with his wife for a long time, because the deadlines were large, and she did not want this at all. For this reason, I was often tormented by the riser at night. Sometimes I dropped excitement with masturbation under the porn in the next room, but now her mother lived there.
A few days after her arrival, his wife was taken to the hospital, since the term was already approaching, and her condition required observations of doctors. Thus, we stayed with my wife's mother for about a week alone.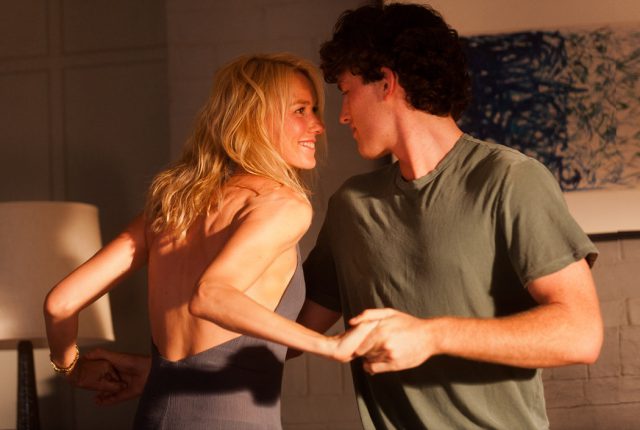 Once, having returned after work, I headed to the toilet to go down the "oil". Opening the door, I even jumped up, my mother-in-law sat right on the toilet and, without any embarrassment, celebrated the need. She saw my dumbfounded look and asked with a collision:
– What hatched? I have never seen women pissing?
Honestly, the answer to this question was completely negative. For five years of living with my wife, I never forced her in such a pose. Anyway, "toilet" things were not at all interested in me. Even on erotic sites, I bypassed similar sections, since interest was absent. However, when I saw a mother -in -law with a hushed robe sitting on the toilet, my cock involuntarily switches.
– Yes, I have never seen.
I confidently answered, at that moment the width on my jeans protruded from the hard member. It was impossible not to notice it.
– Well, then come closer.
I understood what it could end now, involuntarily recalling the videos from erotic sites, with a story about sex with mother -in -law, but I pushed me off to her. Having taken a couple of steps closer, I saw her legs spread to the side, fully opening the crotch. A picture opened in front of me, as her urine flowed with a noise along the walls of the toilet, and she continued to look in my eyes. Then she grabbed onto my pants and pulled to her. With an amazing speed, she released my cock and immediately took it in her mouth. In my body, a trembling ran out, forgetting about everything, I moved closer to her, grabbed her hair with my hand and began to actively put her mouth on my "tool". After just a few seconds, my sperm flooded her mouth and a few drops slipped down her neck.
– Wow, how much have you had sex? She asked in surprise, erasing my sperm from her face.
– More than a month.
– How many? Wow!
Sex with Russian mother -in -law
Larisa (this is her name) pulled me along, completely tearing off her robe from her body. Confidently putting my foot on the side of the bath, my "mother" pressed my head to her crotch. I immediately realized that Larisa did not take a shower in the morning, since the vagina smelled of grease, urine and a little anus.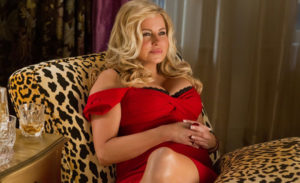 – clean everything there, – in the orderly tone she said and pressed me even more.
I did not expect that I could like this, but my finished member was again firm. With an incomprehensible thirst, I dug into her genitals. Mother -in -law shaved only the labia, and left the rest in natural form. I liked the way the tongue glided on a damp slit while the thick hairs tickled his face. The tongue confidently walked throughout the entrance to the vagina, I loomed circles, then the tip penetrated inside.
She began to moan. Her vagina began to be covered with pleasant mucus, and the nipples on large boobs swelled to large sizes. As soon as I saw that her body was starting to tremble, he immediately jumped up and, resting her closer to the wall, entered her member in her wet pussy. Everything went like "clockwork". Larisa's click was so moist that it took no more than a second to penetrate.
I fucking her with all my might, because of which Larisa screamed like a crazy. Frightened by the fact that the neighbors can suspect something was amiss, I had to close her mouth with her hand, but the woman began to lick her fingers, periodically sucking the tips. She began to rub her clitoris with her hand, she clearly knew how to masturbate a girl to get an orgasm. Soon the walls of the vagina began to contract and clamped my instrument "tightly". Shuddering again, she finished and then completely softened.
I failed this time to finish, as the member was still hard, but I had to leave her slit. I thought that this is my story about random sex with mother -in -law completed, so I reached for a towel to erase the remains of carnal juices, but she stopped me.
My wife's mother turned her peace to me and said lustfully:
– You can cum in this hole.
A second charge of current was passed for me, however, it was different. For so long I wanted to fry my wife's ass, so such a proposal immediately burned me down even more. My cock just burst into a narrow hole. With a pubic I fought on a fat ass, the narrow hole of the anus took me away. I already wanted to finish, however, after a few seconds I pulled myself together.
My movements became smooth, the member began to enjoy everything that was happening and I. Having rested on her ass, my hands began to playfully pull the boobs of "Mom". She moaned more than ever, but I already did not care about her neighbors. I have not had sex for a long time, so I just dissolved in this impulse. Finally, I felt the approach of an orgasm and ended directly into its rear hole.
When it all ended, she came up to me and whispered in her ear: "I hope we will repeat it with you".
This story about sex with my mother -in -law I did not voiced anyone, however, after this incident, my wife's mother often began to stay with us. And if you do not have your mother -in -law, you can look for someone else's here
.