Porn story about sex with mistress.
There was almost a month before my vacation, however, I was in real depression. A lot of time has already passed since I broke up with my girlfriend, and I had no sex all this time. The absence of sexual intimacy brought me a soums and, as for evil, I still could not get to know another girl, all the time something went wrong. And so I decided to put an announcement in one dating site, however, I did everything non-standard, wishing to realize my fantasies in the porn story lady.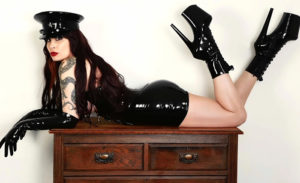 The story of how I became a slave
Honestly, earlier I had no experience in BDSM games, and I did not act as a slave yet, but I wondered what it was like to obey the girl. But in my resume, I immediately noted that I did not support any anal with the phallus and other hard manners.
At first I received only spam notifications or strange letters from the same strange women. But one day, a very entertaining person from Voronezh wrote to me. Communication was long, however, we knew nothing about each other's appearance. We talked different topics: politics, history, about stars and much more. Everything flowed successfully and, apparently, this was the reason for her to invite me to her. At first, I made a mistake: said, maybe it's better you to me? She immediately pulled me, reminding me that she was a lady, which means that I must obey her. I did not rest, as I voluntarily became a participant in such a game.
When the vacation began and I got to Voronezh, an attractive woman met me at the station. She was about 5-7 years older than me, but looked very impressive. She had beautiful and long hair of black color, a fit breast of the third size and the same elastic ass. It was evident that my lady was watching herself. She held out her hand and smiled mischievously, after that she added that I met her expectations and was pretty. After that we headed for her home. And to be honest, at first I could not believe that I could get so well. Ira, my lady, turned out to be a very wealthy person. She had an expensive car and a huge apartment in the city center.
At first, I was nervous that her rich husband would meet us at home and they would offer some perverts, but it turned out that she had a divorce for a long time with her husband, and the source of her finance is a network of restaurants.
Surprisingly, there were no BDSM elements in the apartment, as I expected to see various shackles, swings, leather lashes and much more. Everything was stylish and sophisticated. Ira conducted a tour of the apartments for me, and then took it to my room … Thus, everything was like the fact that we would be cohabitants. Honestly, I was in some confusion. I had no experience in such a relationship and I did not understand how to react to all this.
I began to ask her about my duties, but she saw my concern, so she explained that since I had no porn stories about mistress and slave, we will act slowly and slowly.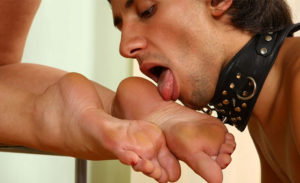 After that, Ira gave me new clothes that I had to wear here. These were tight -fitting panties and a leather collar with a ring in the center. I took a shower, changed into my things and returned to the hall, where lunch was already covered.
For food, she gave me a few teachings, then added that I need to get used to my position, so, for the first stay in this apartment, she allows me to eat at the table. Of course, these words were confused, but I was silent. After lunch, I was given another thing that hid the collar. When I changed clothes, we went out for a walk and behaved like an ordinary couple in love.
During dinner, my food was already in the corner. There was water in one bowl, in the second – hot pasta with meat … I slammed water and ate a little food, since this method of eating was very uncomfortable and I constantly felt shame. Ira carefully wiped her face and stroked her ear, after that she ordered to lie down on the rug, which was in the hall so that all the food could be absorbed. I lay for about half an hour, then my lady called me to the bedroom.
Story about mistress and slave
She told me to take off my underpants and, when I was naked, she tied me to the bed. My dick stood a stake. I felt excitement as soon as I saw it at the station, in addition, a long break influenced the riser. The mistress sat down next to the bed and began to take her hands on my cock. I so wanted her to suck or put him in her pussy, but she was not in a hurry. Along with this, she again reminded that I was a slave and should obey her will.
For a few minutes she was amused with her head, and after that she lubricated him well with a lubricant and climbed on me from above. Ira jumped on me at the full height of my penis and moaned loudly, and I periodically tried to reach for her, but the knots were tightened. I felt this helplessness, which wildly excited me.
When she reached orgasm, she fell on me to take her breath. Then she jumped sharply and, untied the knots, ordered to put on panties and clothes for the exit. It was already starting to get dark on the street, but we decided to take a walk in the park. After that, Ira led me closer to the forest, when we were in his depths, she ordered to throw off all the clothes and stand on all fours.
Now she walked me like a real dog, clinging the leash to my collar. Branches and stones dug into the skin, which delivered discomfort. Everything was terribly strange to me, but I readily fulfilled her orders, I was pleased to become a faithful shavka of such a powerful beauty. And then we stopped by one tree. Ira lifted her dress, under which openwork stockings flaunted, but there were no panties. She pointed to her pussy and ordered me everything in it to lick it well.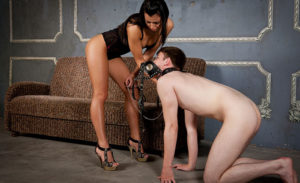 Now everything really happened as in sex stories with the mistress. I climbed closer to her and touched her tongue to a hot vagina. She did not take a shower after she jumped on me, so the smell of my penis was felt. But it did not push me at all. Even on the contrary, everything was so unusual that the excitement only intensified.
When my tongue began to penetrate her crack, then Ira moaned, she stood with wide her legs, which were already shaking with excitement. At some point, she began to press my head at point-blank to her pussy and then I began to flow out of her lubricant. Madam reached an orgasm from my language.
"I see, the boy also wants to fuck," she said, looking at the member who was firm from the very beginning of our walk in the forest. – You were obedient, so I will pamper you.
Ira stood on all fours and I fucked her for a long time and hotly in the "dog-bell-shaped" pose. We returned home in the morning, there was almost no one on the streets, so I walked on all fours fastened to her leash. At home I lay down on my rug and quickly fell asleep.
After awakening, I went to the bowl and had breakfast. After that, Ira called me to the bathroom to bathe. She soaped my whole body while I stood in the bathroom and began to rob me of a washcloth. I stood quietly and enjoyed a pleasant massage.
The mistress was in a thin dressing gown who emphasized her breasts. I so wanted to touch them that I held out my hand, but she immediately stopped me, saying a tone that did not allow me to be like that. From that day on, she began to slap me with a leather whip. At first these were light touches, then the blows became stronger.
She punished me not only when I did not obey, but also when I did not do something right. Soon I learned to feel her desires. I understood at what point I needed to kiss her pussy, stomach or chest. Every time I predicted her desires, she stroked me on the head and pammered me.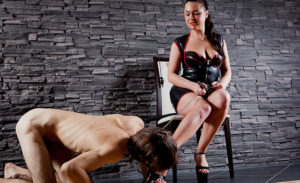 Two weeks later, Ira said that he had already learned the basics and was ready to be a real slave. Now I needed to go through the main exam: Ira sold me for one night for a women's party. These were school graduates who wanted to celebrate their holiday in this way.
At this party, I had to please every girl, to be an obedient boy who will not disgrace her mistress. In the evening I went to the apartment where there were five young girls. Many of them looked very attractive, so I was glad. I started with striptease, gradually throwing off outerwear. When I ended up in shorts and a collar, I began to lick them alternately. Ira warned me that some of them are not yet adults, so it should not reach sex. I did everything, as she said, everything worked only with Kunillingus and Peting. The girls were satisfied.
The next week proceeded in a completely different way. Now my lady decided to train her daughters of her friends so that they know the roles of the lords. I acted as a tutorial and on me they trained skills. One of the girls still could not understand why I was doing this, so she constantly clamped. Even when it came to sex, I was in no hurry and constantly apologized for something, but I reminded that I was only a thing and she could do what she wishes. Under my kisses in the neck, stomach and pussy, the girl relaxed and came to taste.
When the time of my vacation came to an end, I was sold to the Moscow lady. It turned out to be a kind woman who, together with her daughter, were fond of the nature of the dominance.
During the day I spent time at work, and in the evening I returned to them and served correctly. Sometimes they arranged parties with their friends, whom I had to carefully serve. When I finished, they collected sperm and made a face mask out of it: apparently, such a recipe was popular with wealthy ladies. It was the plot of a real porn story about Femdom, which lasted several years.
Now I am again in search of my new lady.