Porn-Exception "Natasha in Turkey".
Once I worked in a large brand of clothing in the procurement department. At work, I often had to go on business trips in different countries. I was not a whore, but I always liked spending time with different men, and in my personal rating of countries where my porn stories took place, Turkey took a leading position.
This story happened when I was twenty -six years old, I was not afraid of anything, the whole world was at my feet. But I kept this story to today, I did not want to share, I was afraid of condemnation. The country never seemed to me a primitive hotel resort and, the more I found out, the more I fell in love with Turkey, and the people living in it. I knew the basic language, I was interested in their culture and customs.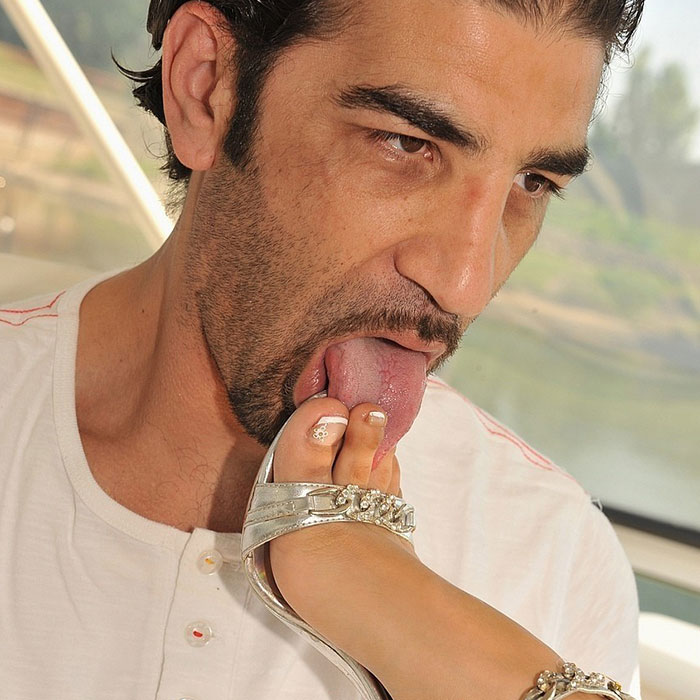 Türkiye is a dream from porn stories
At least once a season, I came to the selection of a new collection, sewn specifically for us. On this visit, I went to new production, at that factory I have not yet been. While I was watching clothes, managers brought another client. At first I was busy with work and could not consider it, and it was not particularly interesting, since I wanted to finish and run for a walk along my favorite streets. As soon as I finished, the manager kindly treated me to a cup of Turkish coffee. I sat down at one of the tables in the huge hall, where they brought clothes and negotiated, and finally I was able to make out my future plans for the evening.
He was tall, which was almost rare for the Turks, in his entire style there was a deliberate negligence. Linen jacket, summer dark blue shoes on the barefoot leg, turned white trousers. He also did not take my eyes off me, as if mentally stripped me with his eyes. It seems, so by chance I have already found a partner for sex
at the remaining time of your business trip.
After finishing work, we met at the exit of production facilities. It turned out that his name is Serdar, he is thirty -seven years old, and he is divorced, he has several businesses related to the sale of clothes. Without wasting time, we went to continue resting the restaurant.
He ordered the most exquisite snacks, expensive wine, and, of course, he paid for everything himself. He constantly said which Russian girls are beautiful, what like me, he did not meet. In the middle of dinner, he went away and returned with a bouquet of flowers. What do not say, but they can care for a woman here. Otkrying, I agreed to the next meeting.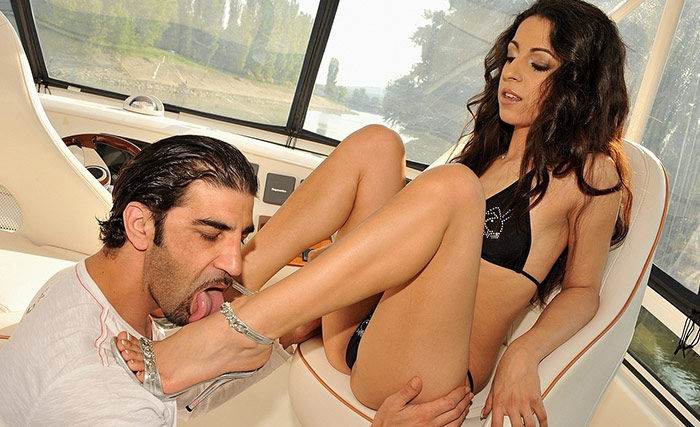 You will not surprise me with a story about sex in Turkey: such an episode has already been with me already. Lovers are not the best, slightly rude, but temperamental. There is little experience of sex with liberated women in their lives, you have to make a discount and everyone to explain how you like it, unlike Italians who have already been explained before you.
In general, I was not worried about anything and was going to have a good time and relax in a beautiful place. On the weekend, he drove after me on his white car and we went to the coast. On the way we chatted, I was absolutely happy. A surprise was waiting for me here. It turned out that we would spend this day on a yacht instead of the initial plan that we agreed about – walks and trips to the restaurant. I understood what it leads to, I was a little confused and decided to break off for decency.
"But I did not take a swimsuit, and my shoes are inappropriate," I babbled. "Do not worry, Baby, everything will be Chok Gusel," Serdar assured me, bearing in mind that everything will be very good.
On the yacht we were waiting for flowers, fruits and ice champagne. There was a captain and his assistant from the crew. At the sight of other people, I felt completely comfortable. Serdar turned on music, we ate, danced, took pictures together.
We drank a little, he began to press me more strongly during the dance, there was more and more physical contact. He checked how far it is possible to go. He spoke a lot of compliments and, finally, I melted, we kissed.
Over time, our caresses became all hotter, and we slowly moved towards sex. Kisses became more and more passionate, turquoise water reflected the summer sun and blinded his eyes, the day was beautiful, and I decided not to build a virgin out of myself. We went to the cabin.
On this yacht, everything was in the highest category. The bed was huge, covered in expensive underwear. I immediately stood at her with a crustacean, inviting him to lick me from behind, it really excited me. Throwing my long wavy hair, I looked at him over my shoulder.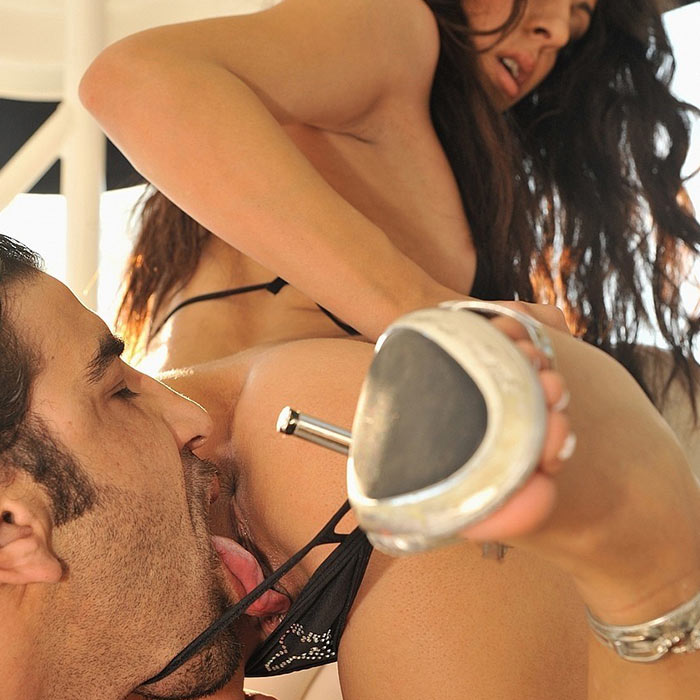 Like a hungry wolf, he attacked my pussy, and when he saw that all this time under my dress there were no panties, he almost choked with delight. With zeal, he began to lick me the whole crotch.
I can tell about sex with this Turk that he was very worthy. We changed several positions, he licked me wherever I wanted. He had a small but thick cut cock. For the first time everything was decent. I rarely like the first sex with a man, and in the second – this is a completely different matter.
While I was in my soul, he brought us two glasses of champagne. I drank and it seemed unusual to me that I was very drunk. We went to the deck, I threw off my robe and suddenly jumped naked right in the sea for myself. It seemed that I had a bunch of energy, I could not understand where it came from in me. The paints seemed so juicy, as if someone had increased brightness in my settings.
My pussy instead of recovering after two orgasms from the Turk, as if burning. The sponges switched off, the clitoris was again tense. Even cool sea water did not cool me. Serdar somehow looked at me strangely, as if watching, and he did not jump into the sea with me. I felt a real excitement that I could no longer endure, got out of the water, and again pulled it in the cabin.
History about sex with Turks
When I fucked him from above, it seemed to me that I heard the noise of the motor and some voices, but did not attach any importance to this. Suddenly the door to the cabin opened and several men entered, also Turks. "She's ready!", – Serdar waved his hand. "Ready for what?!",-I worried, still sitting on his cock, trying to reach the dressing room to hide, but someone had already pawed me by the ass. So began my nightmare porn story in Turkey.
"Serdar! Tell them to stop! Serdar, I ask you!", – I almost cried. But they did not pay any attention to me. My companion and his friends at that time were busy scattering white powder on a small table.
I realized that he mixed up something in champagne, and the effect only grew. They divided the powder into the paths and inhaled noisily, passing each other a tube from the bill. Having finished the procedure, loudly drawing air with nostrils, they moved towards me.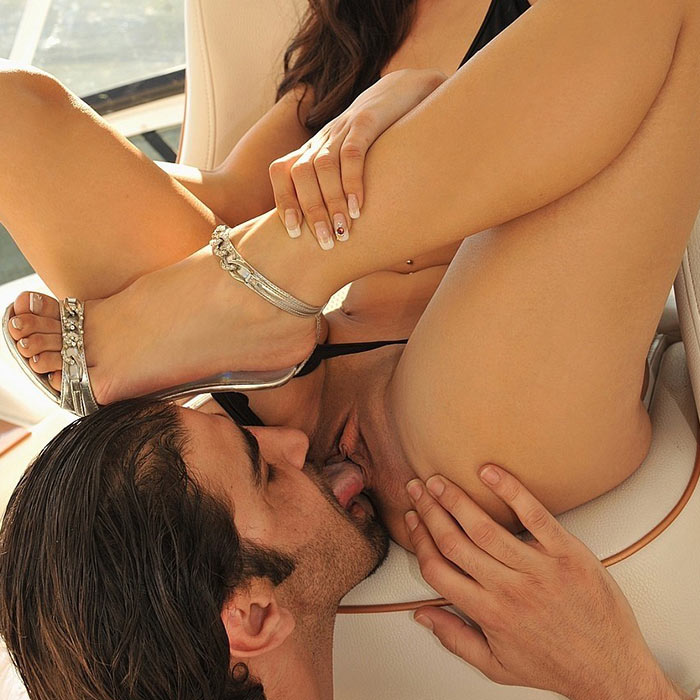 I tried to resist, but my body did not obey me. I was grabbed by the hands and legs and dragged me into another cabin, in which I did not have time to visit. There was a podium with a sixth for striptease and a long sofa along the wall around it. Erotic red-black interiors like in a bad porn movie.
I was thrown in the middle of the catwalk. I looked at them from the bottom up, like a driven beast, screamed terrible curses, begged me not to touch. But no one listened to me, and soon naked pink-brown cropped members appeared in front of my face alternately. Someone rudely pulled me with his hand:
– Saw, Natasha.
I opened my lips and earned my mouth. With my hands I took two more neighboring members, starting to masturbate them. The rest simply watched and masturbated, waiting for their turn. I thought that the faster they finish, the faster I would return to the hotel. How was I mistaken.
Soon, the first member finished at me, painfully pressing the hair to his groin. I moved to the next. Because of the drug adopted with champagne (or that this goat was mixed to me), I was wet from the very beginning, and from the taste of sperm I realized that I could no longer restrain myself.
Members changed in my mouth, draining the streams of salt sperm in me, and I only purred with pleasure, stroking my pussy through panties. By the time I sucked them all, my lips no longer felt anything, and my stomach was full of sperm. There were four men in total.
The door opened and more men came in. They talked about something quickly, looking at me. Discussed how to put me to be enough for everyone.
As a result, I was placed with cancer on the step of the catwalk higher and spread my legs. For those who just arrived, I again began to suck with a numb mouth, and those who had already received their blowjob began to take turns taking it from behind, ending with a sticky sperm on my back and ass.
I haven't had such an experience yet. I sucked, sometimes jerked off with free hands, and who fucked me from behind – I didn't even know. It was unclear whether the action of that champagne ended or not, but I went crazy with pleasure and waved to everyone, while eagerly swallowing the members as deep as possible. They were pretty hooted over every orgasm of my orgasm, which I could not keep, they said what a good depraved whore I am.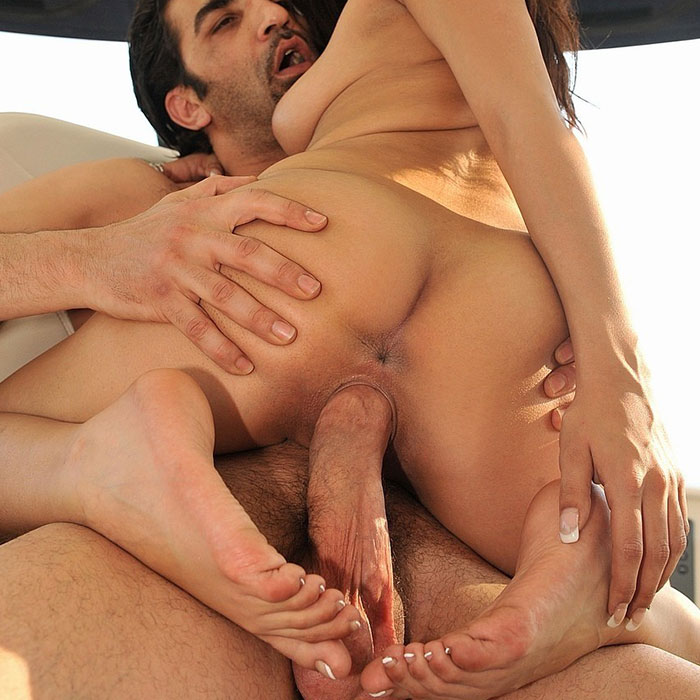 Some of those who were behind, as luck would have it with a large member, moistened with saliva and pressed against my anus, starting to push the entrance there. It was so sharp that my tears sprayed. I began to beg not to be done, but I was ordered to shut up. After a couple of minutes, the pain subsided, but I felt every member of the penis in my ass.
Soon I already sat on the couch on top of some unfamiliar Turk, one member was in my vagina, and the second as a jack of a hammer entered the anus. I tried to move towards both of them, and soon I was covered with a strong orgasm. I was fought in their two members under enthusiastic exclamations.
Men came and left. In one of them I even recognized the captain, which means that his assistant was also here, they participated in the implementation of this porn story in reality.
In the early morning, I was half -dead crawled out of the cabin. Completely naked stood in the stern. The hair was confused, the whole body is covered with a sticky layer of sperm. I jumped into the sea to recover. When I washed, the assistant captain has already been covered by nothing to cover breakfast on the deck. Someone brought me a bathrobe and poured tea. We had breakfast, even laughed.
After we moored, the Serdar took me to the hotel, we kissed goodbye twice and did not see each other anymore. I still do not know what kind of strange porn with the Turks, to talk about which I am ashamed.