"Burning games". How to use a candle in sex. Wax use technique in sex.

Candles – This is not only an attribute of a romantic evening, but also its logical continuation in the form of a night of passionate love. With the help of a burning candle, you can relax and excite a partner, tease and give pleasure. Anyone who once tried games with wax cannot resist the temptation and practices candles again and again.
Hot Candle Games
You can have fun with wax in different ways. In this case, the intensity of the impact, stiffness and rules of the game differs.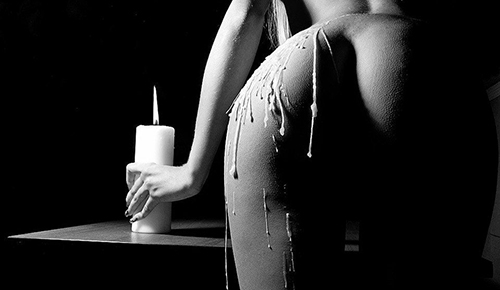 1. Massage
One who thinks that sexual fun with a candle – the destiny exclusively adherents of the BDSM is mistaken.
For lovers of affectionate touches, special Massage candles. They are made of material that melts at a relatively low temperature, and therefore cannot cause burns.
Light a special candle, pick up molten wax in your palm or pour it into the body in small portions, and then massage.
! Precautions: use only massage candles for the game.