I want to try BDSM: where to start?.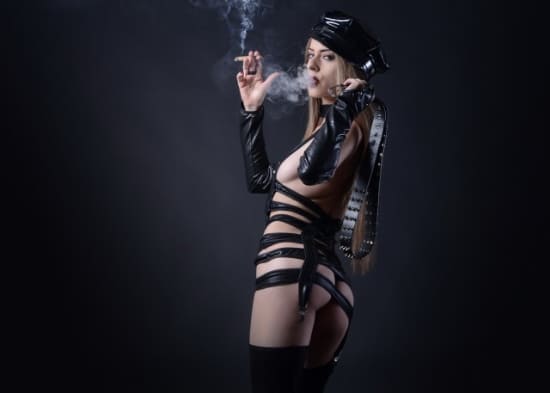 Quite a few people know what BDSM is a culture. Recently, a certain series of books and films was a certain sexword in this matter "50 shades of grey", Very loved audience. But we assure you that this love story very narrowly reveals about what the dominance itself is. With the help of this article You will learn more about BDSM, And at the same time about what is happening in the bed of lovers of this branch of sexual entertainment.
BDSM. Introduction
BDSM is an abbreviator-carnament from the English language, denoting bondage, discipline, sadomasochism (bondage, discipline, sadomasochism), which means relations built on the basis of dominance on the one hand and subordination on the other.
In fact, this is just another way of manifesting love, care and expression of passion in relation to a loved one.
This practice is carried out only by voluntary agreement, That is, the lower, or subordinate, he wishes it himself, just like a gentleman. Well, or mistress;)
We will not scare you today Urethra expanders or electrical stimulants, the real advantages of which can only be understood by the pros.
This article will help you understand where you can start, what and how to use if you decide to try BDSM. Hearing about subordination and dominance, many immediately think about pain, But believe me, it will only be pleasant;)
Before the practice of BDSM, you need to carefully discuss everything with the partner, set the boundaries of actions, discuss the stop.
A subordinate person in this type of sex completely trusts the boundaries of his comfort and his body to his partner, so it is very important to indicate what the master can afford to do and what is not. Communication before sex will allow you to liberate and strengthen respect and trust between you.
Collars and handcuffs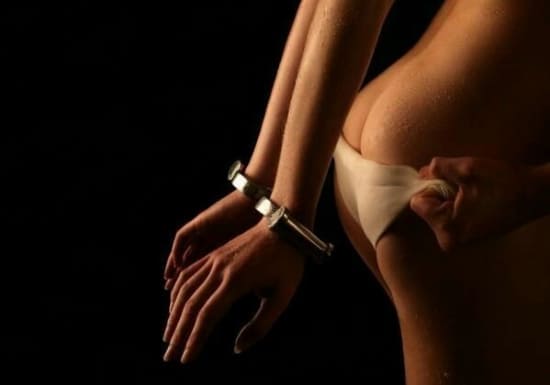 BDSM is primarily a relationship between people.
But toys are an excellent addition to this action. Attributics always enhances the atmosphere and the severity of sensations. For example, so that the obedient does not forget that he is lower, you can use collar.
We advise you to use Models of real leather With a soft lining, so as not to injure your delicate skin.
Brutal appearance will support your game, and the presence of three D-KOTEL will give The ability to add wiring and other joys of bonding systems.
Collars with a leash – This is a very common lovers toy "harder".
Bad Kitty set Orion also immediately includes a leash and a collar included. Everything for your pleasure;)
There are many other varieties of bondable systems and collars, for example, an accessory OUCH! From Shots Media with handcuffs attached to it, fixing the hands. But, perhaps, about this to you, beginners, is still early;)
By the way, about fixing the hands. Many really like to let the partner control their body. Fixation of the hands Simplifies the task. That is why handcuffs are the most common toy of BDSM culture.
Official Handcuffs Pipedream is the embodiment of the dream of a bdsman movieman. Standard metal handcuffs with a key will not allow your hands to move freely. Leather shackles Arsenal from the BDSM brand, however, will seem more brutal for hard sex.
Many are handcuffed in order to revive what is happening in the bedroom.
Grands
Another favorite among toys at the BDSM amateur, whom even beginners can try, is gag.
Remember that depriving your partner to speak, you must discuss with him a stop sign, which he can show in this situation.
Gag with a ball Knebel from Bad Kitty, One of the varieties of an accessory will allow you to reproduce incredible moments in the bedroom, filled with passion and pleasure.
The combination of soft skin and medical silicone will delight not only sexually, but also in aesthetic!
There are still gags with a ring.
Expand From the brand podium, made of genuine leather, does not differ in functionality from the previous. The only question is that you like best. Although, of course, The ball is a little more comfortable for use. The pleasure is equally large, the question is only in your preferences;)
Film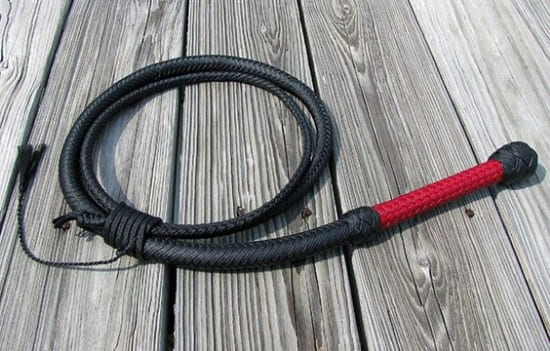 Well, and finally, we moved to the sweetest. Whole wands. Oh yes, this sweet pain.
And yes, even as a beginner, you can start using this type of toys.
Braided Cat-Nine from Pipedream It is a handle with many long braids made of real skin.
Gently starting, Slowly checking the boundaries of the partner's readiness, Step by step, increasing the blow until it is still comfortable ..
You have never experienced such pleasure before!
The whip will perfectly complement the delicate prelude. The tips of the brush can be very pleasant to caress the skin.
Stacks and slapping are slightly different from whips.
They are a flat nozzle that provides a denser slap. Many people like this more. STAR from Sitabella will be a great addition to your initial toy collection. A seventy -centimeter whip braided with genuine leather will last you faithfully, truth and a source of sexual delight!
Now you are ready to open the door to the exciting BDSM-world.
A small start of PAK will allow you to understand whether you should go further on this course, or it's not yours, or maybe you are comfortable at this level of submission.
In any case, all toys and all articles are created only so that you enjoy, So why not try something new? 😉