He beats, means loves: the largest guide for electric power.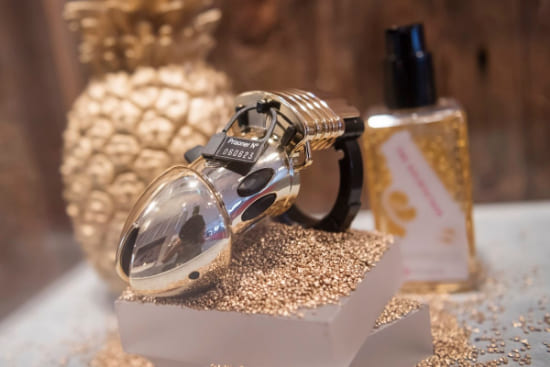 Each of us at least once in our lives experienced a shock – from faulty electrical appliances, when repairing an outlet or from a synthetic sweater. There is little pleasant in this, agree? And what will you answer if we say that some people voluntarily beat themselves with current, and even in the most intimate places? Do not rush to twist your finger at the temple – the bare wires from the desk lamp do not take part here. And what takes – you will find out below. Ladies and gentlemen, we present to your attention the largest, detailed and thoughtful Hyde on the electric network (in our modest opinion, of course).
How it works?
Electric power spray is not a new phenomenon, but to gain its well -deserved popularity beginning relatively recently. And this is not at all surprising: the world develops at a frantic pace, the sex toys are not behind, all kinds of vibrators are slightly bored with, And the boundaries of sex were extended so as not to be afraid to be known as a pervert.
The unfamiliar always scares. Fear is not the best assistant in receiving pleasure.
To disperse the darkness of entropy, we made up the principle of operation with engineering impudence electrical stimulating devices And they are ready to share it with you. Let's start?
Our body is a whole network of nerve endings. Any exposure, whether it is a touch, blow, kiss, tickling, is immediately converted into an electrical signal and directed straight to the brain. The brain takes impulses and in response gives us a dose of the right hormone – be it a hormone of pleasure or pain. That is, in other words, any effect on nerve receptors is an electrical impulse, and we are almost real electrical appliances 🙂
Thus, electrical stimulants literally speak in the language of our body! They communicate with the brain directly, without the need to transfer the touch into the pulse. The brain responds to this with a colossal ejection of endorphins, which means enchanting pleasure. Isn't that fantasy?
And in some parts of the body of the nerve endings there are especially many – you probably guess in which.
By purchasing an electrical stimulating sex toy, you get, in fact, an electric current and electrode generator, and you are given the role of a conductor in this game. In no case do not be afraid – such toys generate very small ones in terms of current strength, you will not get a discharge of 220 volts and with proper observance of safety precautions, you will definitely not experience any negative consequences.
Of course, most toys are bipolar: have "plus" And "minus". To start fun, we must touch both poles with our body at the same time (otherwise it will not work!). This can be done in different ways:
using two conductive surfaces;
using one conductive surface and adhesive (self -adhesive) electrode as the opposite field;
Using devices with two or more electrodes and toys.
Perhaps this is where we will finish the introductory course in entertaining electrical engineering. Let's move on to practice!
Sex devices for electronic stimulation – what are they?
And yet, electricity is not a joke. Therefore, we strongly recommend that you do not use artisanal devices, improvised materials and not certified toys – The consequences can be unpredictable.
In addition, now there is a really good choice of high -quality electrical stimulants For every taste – from electrodes for external point stimulation to full vibrators.
The pioneers of the electric network are considered, of course, the Germans Mystim.
Since 2005, they produce a variety of devices for electrical stimulation. For 13 years, they managed to become absolute market leaders and an unspoken symbol of the electric network (They themselves prefer the designation E-STIM, from English Electrostimulation).
And in 2015 they were awarded as many as awards at the prestigious International Erotic Awards Prize.
In their rich arsenal there is:
conductive rings and lasso for penis
vibrators with electrical stimulation and function of training vaginal muscles
Anal traffic jams, prostate balls and stimulants
Urethra expanders
Electrostimulating gloves
Self -adhesive electrodes for external local stimulation
"belts of fidelity" For the penis
Wheel of Vartenberg – Here, consider you two in one: both physical impact and electric
clamps on the nipples
Vibroyai and vaginal balls
diverse current generation devices And connecting devices
Electric conductive lubricants and gels
Each technology has passed all the necessary checks and certification, So use your health.
In addition to mystim, from world -famous manufacturers with myostimulation, the brand flirts Pipedream (You can even find them Electric shutters), Nexus and some others. But the flagship still remains Maistim.
In general, we can conditionally divide all these toys in two types: type of current generation and type of electrodes.
In the first case, you either purchase a finished toy "I got it and use it", Or magical "Suitcase" (a circle, rectangle – for different toys), to which this toy connects. This and a couple more.:)
Therefore, when buying, be careful and study the description, In order not to get a useless piece of metal instead of pleasure.
In the second case, everything is simple: the electrode, speaking in Russian, is the same thing that will be directly contacted with you. Anal plug, urethra expander, conductive patch is electrodes.
To facilitate understanding, we divide them into two subgroups:
External influence. Stickers, lasso and rings for the penis, gloves, clamps on the nipples and so on – everything that will not penetrate your body, but only caress it outside. Very good for stimulating erogenous zones and preludes.
Internal exposure. Everything that penetration requires is anal traffic jams, dildo, chains, urethral expanders and so on. Can combine vibration and myostimulation (such as, for example, Electric Eric from Mystim and several other other devices)
A variety of electrodes can be easily combined with each other.
Materials used in the manufacture of electrodes, of course, conductive: metal, plastic, special silicone. The metal is durable, beautiful and harsh – frankly, for an amateur, but believe me, he has a lot of advantages.
Plastic is slightly more pleasant to the touch, cheaper, but not so durable. Silicone is always expensive, but it is very inert to the body and has excellent hygienic properties.
Often, plastic and silicone combine in the design of the toy, this allows you to make the price slightly lower than the cosmic and diversify the exterior.
Safety precautions
You can't do without it. Of course, you do not need to stand on a rubber rug, put on gloves and get into the battery – Manufacturers are very serious about the safety of their consumers.
But you will still have to take security measures.
Do not forget about health. If you are pregnant, you better wait. If you have problems associated with your heart, it is better to visit a doctor once again. It is also worth consulting with it if you have a pacemaker installed. In general, it is better to avoid a heart area in games with electricity – just in case. In the end, all the most interesting is located below the belt.
A little more about health: avoid the area of the head, neck and heart at all costs (with the exception of clamps for Barry Bite nipples, thoughtful Germans studied them from all sides and issued a verdict that they were safe)! Remember that the current always proceeds along the shortest path, and make sure that you have not placed one of these parts of the body between the electrodes.
Pay attention to the room in which you are. A room with a bunch of electrical engineering – better with caution. Wet room – not worth. Bathroom – immediately nafig.
Avoid thermal burns. Unfortunately, they are. If the electrode does not fit to the body, and the pulse is too intense. Saves attentiveness and special conductive gels and lubricants from this. Gel for ECG (well, what if it was lying around somewhere?) It is also suitable.
Listen to yourself. If you are unpleasant, uncomfortable or even more so painful, stop immediately. We are here, after all, for pleasure.
And just in case again: Do not use artisanal or dubious devices. Never and for nothing. Even if very interesting. Remember what mom said: you can't stick your fingers in a socket.
Where to start and what to pay attention to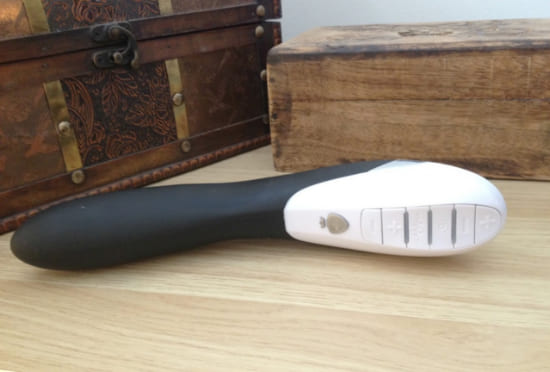 If you carefully read the guide and firmly decided to try myostimulation (we are very happy!), start with small.
A small set of electrode stickers will not hit your wallet as much as a large full-fledged device, and will help you understand if you need it at all, or it's better to leave it to the damn perverts.
Several manufacturers have such sets: for example, Baile.
Four compact pads with a remote control and soft stimulation will delight you with 6 different modes and ease of control. Do not expect shock therapy from them – this set is good because it is quite primitive. Ideal for starters.
If you want something more impartial, then you should pay attention to the recognized kings of the electric network Mystim: they will find interchangeable electrodes of various shapes and a special generator to them. You have to spend a little, but you do not have to doubt the quality.
The next step can be a vibrator with electrical stimulation – even if "Will not come in", You can forget about this function and use only vibro.:) In this case, there is definitely where to roam – such devices are presented by many manufacturers.
For example, famous "microphone", or Magic Wand in an unexpected role from Nalone. Has 7 vibration modes and 5 electrical stimulations. Can be used both for external stimulation and to penetrate. A real lifesaver!
Electric Eric from mystim will give not only pleasure, but also intimate health – By holding certain buttons on the device, you turn on the mode that, using electrical impulses, causes a contraction of the muscles of the pelvic floor.
Tingling Aparte And Daring Danny Made in the form "Rabbits" and stimulate the vagina and the clitoris at the same time – and this is the shortest way to enchanting climax. Daring Danny, by the way, also trains muscles.
Sizzling Simon In addition to the anatomical form, ideal for stimulating the point G, also has a cool ribbed relief.
Who knows, maybe your point g was not enough precisely an e -chief?
Fans of anal games will also not remain idle – traffic jams and prostate stimulants can be found in ShotsMedia.
Smooth Silicone Christmas tree It has 10 vibration modes, 5 myostimulating modes, works for the battery and, perhaps, not suitable for beginners – the length of 14 centimeters will not inspire everyone.
Prostate massager combines all the same properties as the plag, plus an additional bonus – stimulation of the perineum that will give any man a tremendous pleasure.
In both toys there is a small feature: electrical stimulation will work only when the ribbed parts will contact the skin at the same time (this is due to bipolarity and everything that we already wrote above).
Let's go even further and let ourselves surrender to the action completely: Let's move on to electric shock procedures!
Here you can not deny yourself anything and choose a toy to your liking: from anal-vaginal dildo before Urethra expanders.
Urether expanders are something a little from the BDSM, Medothy and that's all this.
The sensations of stimulating the urethra is strongly on an amateur, so acquire such a stimulant only if you are really sure that you need it. And the urethral myostimulator is a completely new level of pleasure! Nervous endings, concentrated in this sensitive part of the body, will respond to exposure from the first second, literally exploding endorphins.
Stimulants differ from each other in length, thickness and relief.
Slim finn from mystim is suitable for beginners – if you enter it with proper accuracy. The diameter of Slim finn is only 6 mm at a length of 15 cm, and It will be a great start in sophisticated electricity games.
Thin Finn a little more saturated – 8 mm in diameter and 25 cm in length. We will consider it a level "medium":)
The principle of operation is the same – a bipolar myostimulator made of medical aluminum (polished, by the way, manually).
And finally, stimulants for the most hardcore users: good size Proper Finn And embossed Tickleberry Finn. The first will delight an experienced user with its dimensions (0.1×20 cm) and intense electrical impulses, and the second combines a tickling effect and stimulating a number of balls.
Each of these stimulants does not work autonomously and requires connection to the generator – Tension Lover or Pure Vibes, which are not included, but absolutely universal (and also stickers in the kit).
All of them are made of metal, which means that they can be cooled or heated for additional sensations.
I would like to separate the ring on the penis separately Plunging Pete. This toy took all the best from the world of BDSM: stylish appearance, ambiguity of application and interesting stimulation.
The silicone ring is put on the head of the penis and is easily adjustable to the desired dimensions. The gilded balls concentrate electrical stimulation, gently tickling or tingling delicate skin. A small urethral expander (0.4×3.5 cm), covered with 24-carat gold, adds acute sensations. Sado-Mazo lovers will certainly appreciate.
For those who do not want to torment the urethra, various rings, lasso, Sweetings of the scrotum And Erective straps.
We will not dwell on them – you will find all the necessary information in the descriptions for goods and comments (many thanks to our customers for the detailed and detailed reviews!).
…And the most sophisticated can try belts of fidelity. Also with electrical stimulation, of course.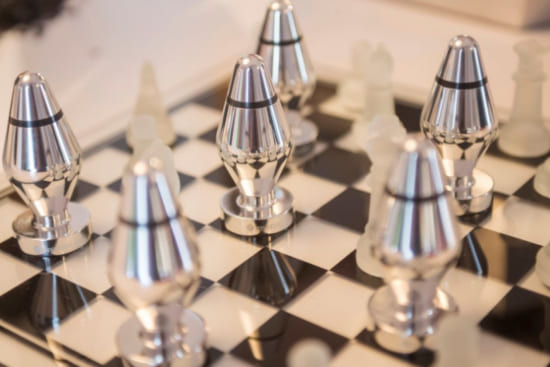 Finish with penis and move on to anal-vaginal stimulation.
In addition to toys "two in one" With vibration, there are a lot of interesting and directed exclusively to myostimulation, such as metal phalloimitators, which are suitable for both vagina and anus. They have a diverse shape and relief – from classic elongated dildo to relief "Christmas tree", And good with their universality.
Thanks to the material, such devices are easy to care for, easily enter with any lubricant and will serve their owner for a really long. Plastic stimulants are not inferior to them – in this case, you get a slightly lighter, rough to the touch toy with metal -guides, which does not look as intimidating as all -metal brothers. Such toys are a little cheaper and can be a great option for beginners.
In addition to the classic dildo, other sex toys loved by all of us can also in electrical stimulation: anal chains, vaginal balls and vibro-yield. If you don't mind "Switch", But you don't want to strain, Miostimulation balls They will become good assistants in the difficult work of Wumbilding: Electric discharges make the muscles involuntarily decrease, which means to train without your effort (girls, take note).
The classic vibroyezo performed by Mystim loses vibration and becomes electrostulating, but believe me, you will definitely like it! Mystim Egon produced in several sizes (you can choose individually for your anatomical features), has many modes adjustable using a generating device, and holds perfectly in the vagina.
This, by the way, is another great way to train the pelvic floor muscles for the lazy.
Fans of anal pleasures will also not leave empty -handed: there are a huge number of traffic jams and stimulants of various shapes and sizes, and perhaps even more than vaginal stimulants.
Here You can see everything and choose depending on preferences. We sincerely advise you anal chain with myostimulation – Enter it into the anus during sex, and as soon as you feel that you are close to the climax, pull it out and experience the dental orgasm seasoned with electrical impulses.
Prostate stimulation, As a medical procedure, it can become many times more efficient and more pleasant if you add a little magic of electricity to it: an anatomical form with a curved tip and an intensive current will do everything for you and you don't even have to work with your hands.
Cherry on the cake will be pleasant trifles like Wheel of Vartenberg or clamps on the nipples, which can also be used on the labia (the manufacturer claims that it is absolutely safe, but still be careful in the heart of the heart).
And do not forget that most of the toys must be purchased by the pulse generator (this will certainly be said in the description for the product). Big plus: the generator is acquired one for the entire arsenal.
I hold a myostimulator in my hands – what should I do with it?
1. Take it in your hands. Just not with two fingers – grab confidently and don't be afraid. The larger the area of the surface of the contact with the skin, the softer and more uniformly the pulse is distributed.
If you touch the electrode with your fingers, all the electric energy will focus on them and the sensations received, perhaps you will be a little scared.:) To work the toy, it is necessary that the skin contacts with both poles at the same time. Grab and do not be afraid, hand is an ideal place from the point of view of anatomy to feel stimulation and not harm yourself.
2. Turn it on. Any devices by default is configured to the lowest level of intensity, so you will not get a powerful discharge for sure. Try to feel the sensation and listen to yourself. You do not experience discomfort or pain? Excellent, you can carefully begin to explore the modes. Do not unscrew immediately to the maximum: The thirst for adventure is wonderful, but the risk of getting unpleasant experience and abandon the myostimulation into the farthest corner is too great.
3. Continue the experiments! As soon as you and your device make friends, you can start using it for its intended purpose. Naturally, still carefully and listening to the inner sensations. A little time and thoughtful masturbation – and everything will work out!
And something else
Any sex requires lubrication, any toy requires care. Especially when this toy cost you at the price of a good vacuum cleaner.
Therefore, do not neglect additional accessories: conductive gels and lubricants, consumables of the type of wiring and stickers, caring and cleaning means. In the turn, the myostimulator is absolutely safe and behaves like an ordinary sex toy, so we take care of it in accordance with the requirements of the material: we can do anything and store it as you like, we process silicone and plastic special sprays and combine only with lubricants water based.
And we got to the end of Gaid. Hooray!
We sincerely hope that we made this terrible word "Electric Sex" a little easier and clearer, And you discovered new horizons in sex (which is always incredibly beautiful).