Flone with whistle: Fisting lubricants.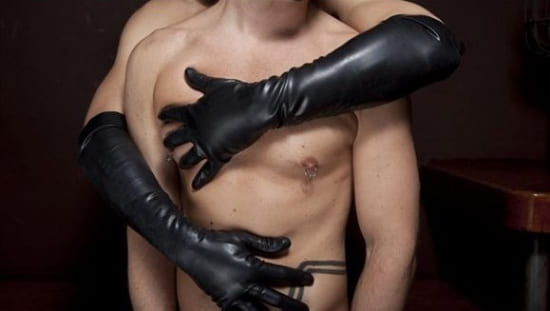 You love big arms? Some have a real fetish. Especially if the large hand strokes the back with slippery fingers, first, then with one, then stretchs the hole with two times, then the third finger will join, the walls are pushed out, and now the whole palm enters you, first neatly, then a little stronger … Let's talk about the lubricants for fisting.
It so happened that fisting is more anal entertainment.
Because the female vagina is still not too big, and the possibilities of the anus are unlimited (hey! Do not perceive literally!).
From here it turns out that fisting can be practice for both sexes.
It is anal fisting that is most popular even in porn.
Of course, there are talented girls who are ready to put a particularly large item into the vagina or gallop on the hand of a partner. But still, even girls often take their hand in the ass.
Boys do not lag behind them: once the men tried what buzz can be from a special stimulation of the anus.
And probably, once a female finger penetrated there, groped for a prostate, then two fingers began to explore the depth, then fantasies about a strict lady who wanted to obey even anally, and now the female hand penetrates from behind.
Or not female. Anal fisting theme is very popular in gay porn.
Furthermore, A very large part of the existing lubricants for fisting are male.
No vanilla tenderness, only sliding and unstable foundations, large banks, only hardcore.
Do you know why fisting lubricants often pack in large banks?
Firstly, a lubricant in order to put his hand in the ass, you need a lot.
Therefore, no modest 50 ml there – We start from one hundred and above, it can be generally liter bottle of lubrication.
And secondly, Fisting lubricants are often done in banks with a wide throat: there is no patience to pour a thin stream, it is better to immediately scoop up.
Such banks have Swiss Navy, 473 ml.
Cobeco – Butter fists Oil -based, 500 ml.
Very famous in Pjur Power, A special long -slip lubricant for hard anal sex and fisting, in volumes 150 ml And 500 ml.
Tom of Finland (and these guys specialize in anal penetrations) have Fisting cream on a water-silicone basis, is well covered and does not absorb.
By the way, a bank is a work of art itself. She has an illustration of the Dutch artist-geya, sex symbol of the Gay culture of the 70s-Tom Finland. In the illustration, a large male hand enters the strong ass of a policeman.
And about Mr. Bi himself and his fisting lord we will talk separately.
Fisting lubricants Mister B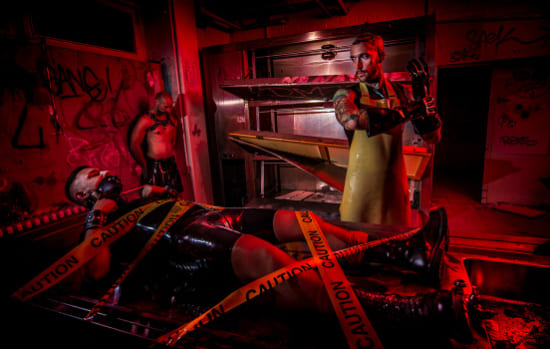 Who are they Mister b?
These are German guys (ya-ya, dasis fantastsh) who do everything for hard male porn.
There and Long aprons, And Anal hooks, And gloves on the elbow (By the way, anal fisting is often done in gloves, this is fetish), and of course, lubricants.
Very good quality Lubricant for fisting and hard anal entertainment.
Silicone lubricants Fist Classic And FIST EXTREME, half a liter, grab it right away.
Long -playing lubricants in bottles of 200 ml And 250 ml, and Half-liter Bottles of a lubricant.
Anesthetic anal lubricant in the volume of 250 ml, for those who begin to play fisting or, conversely, want to master the items even larger (we, by the way, talk about objects below)
Very strange lubricant with sperm consistency – the complete feeling that they also got into the hole.
Dense universal Elbow Grease, anal. Eat with a cooling effect.
There are interesting options for the so -called "confectionery lubricants" – This is a big bank Crisco, Pure confectionery fat, it is used by confectioners as a lubricant – but it was this can that Mr. Bi released and guessed – the lubricant instantly became popular.
In general, it is considered, by the way, that Real fisting is done with oil lubricants – It flies very well, plus the anus softens, it is easier to stretch.
Perhaps that is why natural confectionery is so good and went with fingers of the fingers.
Less puzzling, but still "near -confectionery" Options are Boy Butter.
Big Bank for those who have a lot to bake – 473 ml, and bottles of anal lubricants On the oil or On the water basis.
By the way, the latter can be used with sex toys.
Because fat foundations are only in hand, If you use a toy to simulate your hands, it is better to take a water base of grease.
In a word, u Mr. Bi There is something to choose
Different fisting lubricants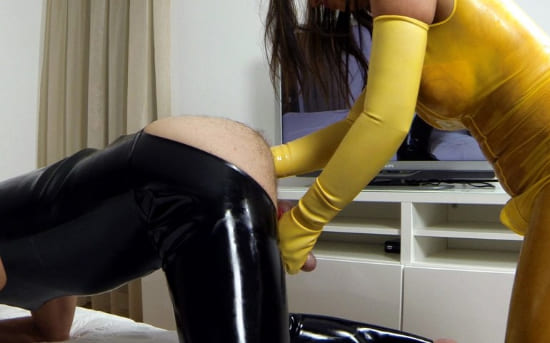 In chapter Fisting Very interesting libers come across
Joe Jelly from System Jo.
The American brand of high-quality lubricants made feasible contingent and released large tubes of its lubricants, and they are universal, for almost all types of sex entertainment, including fisting.
Grease water based can also be used with any sex toys.
Gel On a silicone basis Ideal for penetration from behind, but with silicone toys it is impossible. But with your hand – you can)
Swiss Navy I was pleased with a large jar with a dispenser, almost liter. Imagine a liter of lubricant? You can put any hand!
They also have smaller options – 473 ml And 237 ml.
There is also a lubricant bank With an oil base. Which is the most, we recall, the trigant.
Simple and unpretentious – "anal fisting lubricant BDSM Fisting". Relaxing.
The spray from the Germans Pjur does the same, and is called – "Backdoor".
By the way, this spray itself is not a lubricant, it simply removes possible painful sensations.
Again, the pure, for men, the silicone base, the speaking name MAN EXTREME – 250 ml, enough for everything.
Anal Lubriki from Tom of Finland – Silicone And hybrid, Both are suitable for powerful stretching.
All these are long -playing lubricants, which are basically suitable for any type of fisting, anal or vaginal.
You can more See here.
And if there are not enough hands – that is, spare hands)
Charged palms or Cleaned fists. Or even palms with vibration.
And further. Fisting is always wet.
Therefore, take it to lubricants at once Vinyl sheet, Cover the bed.
In addition, when you are fully prepared, even the sensations become cooler.