Bondage devices: how to choose?.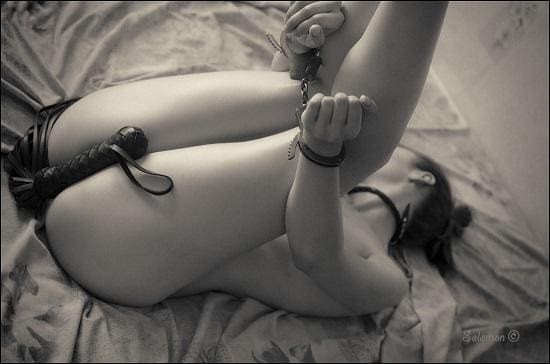 In an effort to diversify sexual life, couples sooner or later raise the theme of BDSM and individual practices associated with this. Not everyone is ready to endure the humiliation or cause pain to their partner, but the bondage intrigues and attracts every second.
From English, this word is translated as "dependence, captivity", which conveys the whole essence of this erotic and aesthetic practice. In the process, one partner fully or partially limits the movement and actions of the second, using various devices. The binding process can be independent or part of the role-playing game, and fans of experiments often complement the bondage with all kinds of sex toys, which allows you to get even more interesting sensations.
The following types of bondage devices exist
ropes or tapes;
handcuffs and sedates;
spacers;
devices for fixing a certain position of the body, for example, "hand-lodge";
Bondage furniture.
Rope bondage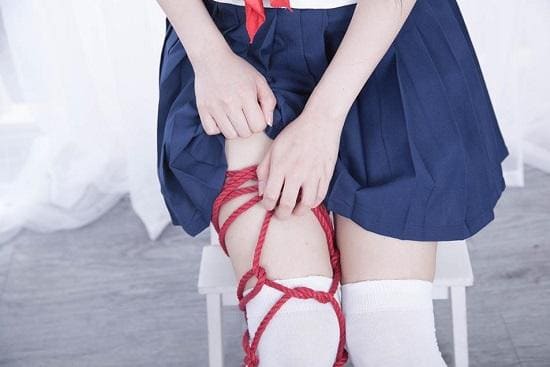 Perhaps the most beautiful and at the same time complex bondage – using ropes or tapes. He originates in Japan and for many centuries transformed from military art into aesthetic. Nowadays, public relations with aesthetic goal have become a separate art – Shibari, and gained popularity not only in Asia, but also in European countries.
With the help of ropes, you can completely immobilize the partner, slightly limit its actions or make a bondage and completely decorative. If the aesthetic component is above all, choose the most pleasant tactile ribbons or cords and learn to perform various bindings on photo and video tutorials on the Internet. Do not forget that you need a fairly long rope to create a beautiful composition. For a practical bondage skills, you need much less skills – the main thing is to remember about the safety rules, not to block oxygen access and not allow the ropes to tighten the parts of the body too much.
Immobilization with handcuffs and undergraduates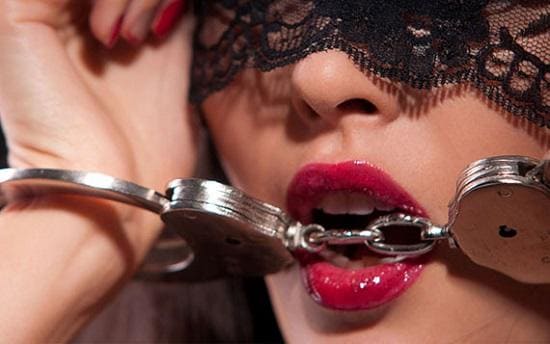 The most common accessories for the bondage are handcuffs or seduckers. Both simple metal handcuffs (analogues of police officers), and all kinds of options from leather, textiles or fur, are available in our catalogs can be used. The most practical leather accessories with a soft lining are considered, as they securely fix the limb, but do not transmit blood vessels. The binding element in such brackets and hunch is one or two carabiners, which allows you to fasten each other in different combinations and easily fasten your partner to furniture or auxiliary structures.
Spacers and more complex devices for the bondage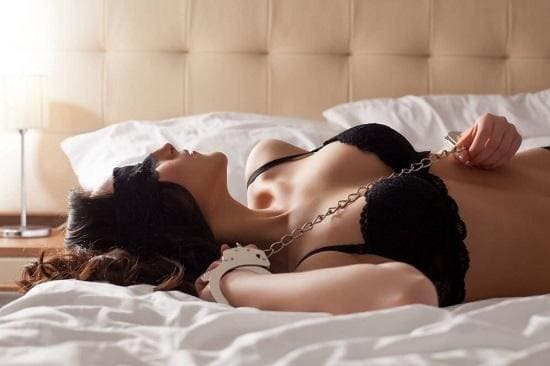 For sophisticated steam in a sex shop, you can choose larger accessories-spacers, sets for fixing a certain position of the body, pads and so on. They are already closer to the BDSM, as they involve immobilization with submission, especially if they are used with other accessories (collar, gags, beltness and others).
Spacers are one or more sticks with each other, at the ends of which there is a fastening for the limbs. Most often used to fix the legs at a certain distance – this is the most piquant use option, especially if there is fastening to fasten handcuffs. More complex designs allow the "crucifix" a partner in a sedentary or lying position.
No less interesting are "soft" fixation sets. Most often, they are brackets and stumps fixed with each other in an interesting position with ribbons, elastic bands, chains or ropes. Such sets allow you to fantasize and fix the wrists and ankles so as to make more than one sexual dream.
And finally – do not consider the desire to try the bondage with strange or unacceptable. This is an effective and very piquant way to add sharpness to sexual life, especially if you choose the right accessories and remember about safety precautions.