What lubricant to choose for anal sex and anal games.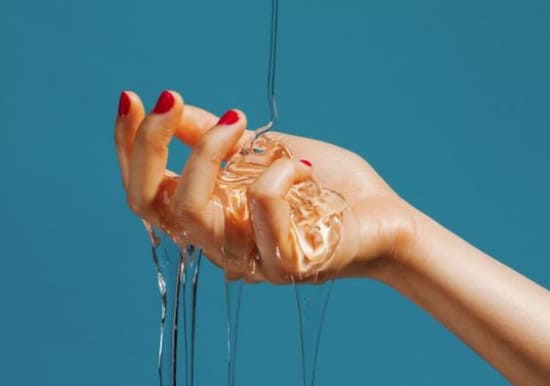 Most disobedient experiments with anal sex occurred due to the lack of or saving proper lubrication. And unsuccessful sexual experience with such a delicate zone can be printed in the girl's memory for a long time (and couples in general, anything happens) and forever dump her from the desire to try "In the ass". It is the mistakes and unpreparedness in anal sex that the majority of fears and stereotypes give birth to this type of proximity in modern society. A well -chosen lubricant can make anal games absolutely fabulous. But how to choose the same among the huge assortment offered by sex shop? Our today's guide on how to choose a personal lubricant for "entrance from the backyard".
Each good book has a preview. So the anal sex should have a preview, it is important. Previous is preliminary affection, massage of the anus and buttocks, in short, "bakery part".
By the way, this massage can be done using special Lubricant oils 2 in 1, But if you want to approach the case seriously and use the lubricant exclusively as intended (that is, inside) – then you can take any Massage Oil or even classic, for example, coconut – it has excellent properties. It is often added to anal lubricants, It slides excellently, but do not use it in its pure form for anal sex, This is unsafe for a sensitive intimate zone.
Do not forget that any means with an oil or silicone base cannot be used with "soft -bodied" (Cyberkozh, silicone, gel, PVC, PP, etc.) Sex toys and condoms.
The lubricant can lead to bends, deformation and destruction of their surface incorrectly selected to the toy or condom.
They should choose a lubricant water based, Fortunately, we have now learned how to make such lubricants on purpose For anal penetrations with an enhanced and thought -out formula.
So what lubrication is perfect for anal sex?
With sex toys, condoms and prostate massages
We recommend concentrated, long -playing water -based lubricants, moderately viscous.
Great anal lubricants with suitable technical characteristics are presented at the brand System Jo.
Look at your choice: classic anal lubricant Jo ANAL H2O On water -based – simple and reliable, as a retired colonel;Warming hypoallergenic lubricant Jo AGAPE WARMING;very cool precisely for the butt of a thick and gel JO H2O Jelly Maximum (Water Based!);male cooling water lubricant Jo for Men H2O Cooling – If you have so much hot there)
For rimming or anuling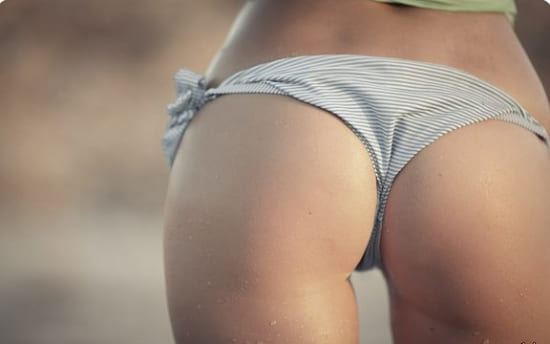 All these affection implies some kind of emancipation and a high level of trust between partners. The best lubricants for rimming and anulingus are flavored lubricants.
We know what you thought about, but not worth. We will not recommend edible lubricants, because this is not a place or a lesson where we need to listen to the aftertaste and imagine a strawberry.
In addition, the natural taste of rimming is difficult to kill even an edible lubricant, so you should not experiment. Our recipe is to shake, but not mix.
Rimming is very intimate, and one of the best ways to start anal sex.
It is much more pleasant if you are accompanied by the smell of cherries (like Durex Play Very Cherry) or sensual grapes. (Shunga Toko)
For direct penetration
As you know, for direct contact of the anus with a member, they have not yet come up with anything better than the old good Silicone Grease.
Silicone lubricants have excellent sliding properties, they hold on for a very long time and do not dry out, and are not washed out with ordinary water. The composition of silicone anal lubricants usually dimeticon, dimeticonol and cyclometicon – these components create proper thick and slightly fat texture, and also give a dense consistency on the finale.
Great silicone lubricant Pjur Black Door – The name speaks for itself, but The lubricant is the most concentrated and provides just awesome comfort.
A very good lubricant Viamax Silicon Glide, or again JO – this time cooling silicone anal lubricant for women ANAL PREMIUM WOMEN COOL.
For fisting and fingering, as well as large toys
Lubricants that make hard anal sex light and affordable – These are special lubricants for fisting, on silicone or on an oil basis.
They are very well used "The skin to the skin", or suitable for metal, plastic and iron sex toys. Such lubricants have a breathtaking sliding, they are often made in large volumes and comfortable banks.
If you love all that – we ask for mercy, cool hardcore lubricants of Mister b or Tom of Finland, Also, large volumes for hot anal are produced Swiss Navy.
By the way, for the lubrication of Special for, we have hard anal A separate section here.
More useful life hacks that should not be abused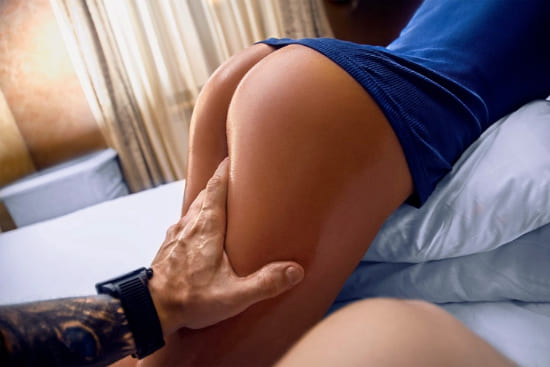 If possible, avoid painkillers and in no case use them as a replacement of lubrication. Sometimes they are used together, but not separately.
In 99%, coolant and relaxing sprays for anal sex do not have proper sliding and moisturizing properties.
But back to practice – if you have never been engaged in anal, do not grab all sorts of things from our shelves to numb your ass.
And do not abuse the quantity if you still decided to use the spray.
Firstly, when the priest is numb, you do not fully understand what is happening inside, And there is a great chance of injury that you will not notice in a timely manner".
Anus in any case stretches and anal sex is always initially unpleasant sensations, Even if you have now "Freezing" – The pain will come later, for example, remind of himself tomorrow at the height of the working day or the Zumbo.
Remember why you even decided to do anal? Is it really not interesting for you to feel what is happening?
Another obstacle to the use of the spray is the lack of the desired consistency.
Sprays are liquid and practically do not have protective properties, while dense thick lubricant, as it were, frames the walls of the anus and protects you in the process from microtrauma.
We recommend using a spray or lubricant with anesthetic only if you have a really high sensitivity threshold, You have repeatedly tried anal sex with a partner, you did everything right, did not spare lubricants, devoted the time of preludes – and it hurts you anyway.
Then – yes, then – worth.
Ideal texture for anal lubrication – thick gel.
And you should never save on the amount of lubrication. Superch is smeared!
As we said above, such a dense consistency frames the wall of the anus and provides maximum protection against small, but noticeable damage after anal practice.
U System Jo There is a whole Jelly series with the perfect texture for rear -wheel drive sex!
Mineral oils, such as children's oils from supermarkets, or petroleum jelly – actually dry the skin, despite the deceptively good sliding.
Therefore, if you do not have a lubricant at hand, it is better to take almond or coconut peeled oil, maximally harmless in composition and used in some anal lubricants. But remember that no contact with sex toys and condoms can be done with such oil.
But we hope that you will not have situations where you have to improvise, After all, the best anal sex is prepared and thought out, planned anal sex with proper anal lubricant!
And yes, don't forget about condoms, After all "closed entrance" your own party with its microflora, and it is better to play it safe. Sometimes the girl is not very comfortable with sperm in the ass, or even all sorts of unpleasant reactions occur there.
And of course no one canceled SPPP.
For anal, it is worth using special, Particularly strong condoms With thickened walls.