How to do anal fisting? Hands and sex toys.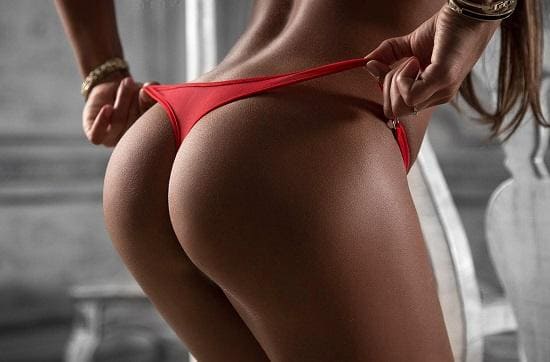 Anus fisting – This is a sexual action that gives a feeling of pleasure on the verge with pain. Gradually, the expansion allows you to immerse large objects into the body. Make fisting with your hand or sex toys. But in order to get only positive impressions of the process, it is important to observe some rules: do not rush, choose the right lubricant, do not strive to achieve a maximum at the first attempt.
Sensations during anal fisting
Expansion of the anus – it is very nice. There are many nerve endings in this part of the body, their activation leads to bright orgasms. Sensations stronger than ordinary sex. And for men it is also stimulation of the prostate from the inside, which is very unusual and exciting.
Fisting in pairs is the development of trust. The control is given to an active partner, a lot depends on him, and this leads to emotional rapprochement. And those experiences that are waiting for the host are very bright.
All attention in the process is concentrated on experiences in the body. Pain and joy together is a fabulous cocktail that prevents not a single thought in my head. And since the process lasts a long time (from 15 minutes to several hours), the finale is very welcome. A long prelude ends with an incredible sensation.
Pain during fisting
Fisting is not hurt. Correct penetration is not able to cause unpleasant experiences. But it is important to understand that the pain can be different.
Muscle stretching causes soft and pulling pain. It is not sharp, similar to sensations after training, when the muscles are restored. During movements, it increases slightly, stops if it freezes. But she is pleasant, absorbing.
If there is a sharp pain – this is a sign that you need to stop the process. This is a possible injury signal. There should be no rigid sensations, this is a sign that the process is not true.
Preparation for anal fisting
To conduct fisting, it is necessary to carry out several important actions. The host and active partner is prepared, the necessary devices are in advance and a convenient place for practice is arranged.
Equipment preparation
A special lubricant will be required. There should be a lot of it, it is important that it does not end in the process. In the anus, a natural secret for moisturization and sliding does not stand out, and it avoids injuries, protects the skin.
We need disposable diapers or waterproof sheet. The lubricant will flow on the skin, go to all surrounding surfaces, so they are covered with special sheets. Diapers can be bought at any pharmacy. It is worth placing them under the host, and also under accessories: a jar with a lubricant, sex toys.
Gloves. Active partner puts them on both hands, even if penetration will occur with one palm. With prolonged experiments, several pairs of latex gloves are used, since they are removed in breaks, and it is not recommended to re -use them.
Preparation for anal fisting for the receiving
Intestinal cleansing – the necessary process. But it is important not just to make an enema, it is necessary to wash. It eliminates all feces, guarantees that the process will be "clean".
A nozzle is put on the hose from the shower, which allows you to direct water to the anus. It is important to use the water temperature no higher than 40 degrees so that there are no burns. Washing is done carefully, it takes 20-60 minutes. It is necessary to ensure that the water comes out clean.Cleaning is done before the experiment, and not in advance. After 5-6 hours, the feces will be lowered, and then you will have to repeat everything again. Washing is permissible an hour before experience, but no more than 3 hours.
Preparation for fisting an active partner
It is important to cut the nails on the hands, carefully process all the edges so that there are no sharp ends. The shorter the better. All contaminants are removed from under the nails so that they do not get inside.
It is important to remove all the jewelry from hand, and not only from the fingers. They even remove bracelets so that they do not accidentally be inside the body.
If anal fisting is carried out without gloves (not recommended), then it is necessary to disinfect your hands. If in gloves, then they should be treated with miramistin or chlorhexidine to remove all bacteria from the surface. Or sterile gloves are used.
Correct lubrication for fisting
You can use lubricants on anal games on water and silicone basis. But it is important to choose a thick lubricant that will not evaporate quickly. It will take a lot of funds, so it is better to immediately buy a large package.
Lubrication for fisting do not contain painkillers. The receiving one must feel everything that happens as accurately as possible in order to stop when the pain appears.Before using lubrication for the anus, test it on the delicate skin of the wrist or bending the elbow. Apply the product and leave for 1 hour, if there is no redness, but it happens very rarely, you can use it for the genitals.
Types of sex toys for anal fisting
Sex toys for the anus helps to enjoy fisting. They are necessary when expanding without a partner, they are easy to use alone. But in the pair they are very useful, do not allow the hole to narrow during distracting actions.
All sex toys for fisting differ in large size, their diameter starts from 6 cm and can reach 15 cm. There are several types of intimate goods for stretching:
Anal traffic jams. Gradually expanding devices with a thin leg. They can be gradually introduced into the body, and then left inside for the sensation of fullness for a while.
Anus stimulants. Created for progressive movements, can have a relief surface. Large phalloimitators belong to this category. There are more rigid, there are flexible and soft.
Artificial hands for fisting. These are also stimulants, but in the form of limbs. Visually similar to a fist or palm.
For the convenience of using sex toys, they are often equipped with suction at the base. It allows you to fix the device on any flat surface. And then you can sit on a large toy without hands.
IMPORTANT: Anal sex toys are individual. They are not transmitted to another person. If you want to share, do not forget to put on a condom on the device before use.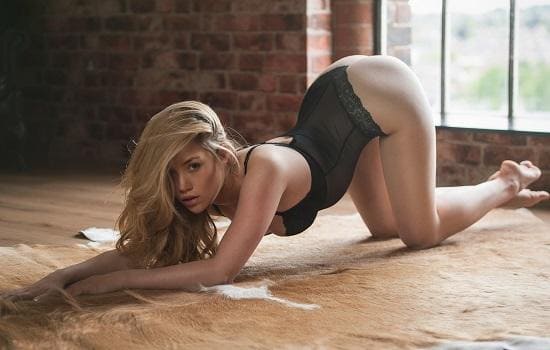 Perfect poses for fisting anus
The choice of poses is not too large, it is not difficult to find the provisions that open access to the anus, but there are only two or three of them. For convenience, you can use pillows, they help you make any pose more convenient for all participants.
On knees. The receiving person can lie on his chest by raising the pelvis, or can lean on the elbows or palms. In this position, he can make movements himself, helping an active partner. To sit more convenient, the pillow is placed under the knees.
Lying on the back with knees tightened to the chest. In this position it is difficult to move, it remains only to lie and have fun. For comfort, the pillow is placed under human buttocks.
You can choose more poses on the side, but they are less convenient. The perfect solution is anal fisting on sex cachela, it also allows you to use the weight of the partner. The legs do not flow in the swing, but their cost is very significant.
The main rules of fisting
There are several rules, compliance with which is necessary in order to maintain physical and mental health:
1. The purpose of fisting is to expand, and not to plunge deeply. Do not try to insert your hand on the elbow. Most nerve endings are located at a depth of no more than 10 cm. It is worth actively stimulating the anus and the prostate area in men. No need to go.
2. The process is more important than the result. Do not strive to place a whole fist in any way in the first experience, it can be dangerous. It is important to gradually expand the hole in order to reach the moment when the fist fits. It takes from several weeks to several months.
3. Speed – only minimal. All movements should be smooth, without jerks. And this is important both at the beginning of movements and at the final stage. Experience is unacceptable.
4. No means no. The host can feel discomfort at any time. And at his request, you must immediately stop any actions. The presence of feet of the word during the experiment is mandatory.
5. Constant control. The host can fall into a trance state, he is not always able to feel the boundaries. Active partner must control the process. It is important to monitor the pulse, human pressure. Very strong experiences can be dangerous for diseases of the cardiovascular system. That is why you should not fisting at the time of intoxication by any drugs so as not to harm the partner.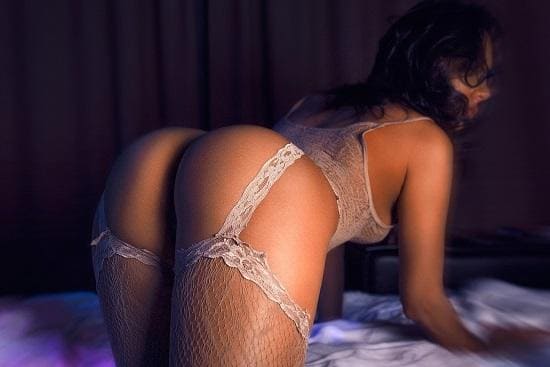 How to make fisting hands. Step-by-step instruction
Fisting is a simple process, everyone is able to learn. You need patience and desire to give a person pleasant sensations. And observation of a gradual increase in holes becomes a gift giving partner. How to do anal fisting right?
1. Grease is applied to the anus and the entered hand. It is important to lubricate the whole palm. Lubricant will constantly have to add.
2. It all starts with the relaxation of the host partner, so massage of the anus is welcome from the outside. It is useful to play with other erogenous zones to tune in to the process. A woman can be brought to orgasm, since she is able to experience multiple pleasures, but a man does not need, he is enough at this stage of a little excitement.
3. Dive begins with one finger. With screwing movements, it is introduced inside. When it is immersed, you need a stop so that a person is used to feeling. Then it is a little remove and add the second finger.
4. Fingers are performed in a circle and backward. When the fingers are immersed, you can try to push them apart, expanding the passage slightly. After each extension, a stop is necessary, which allows you to get used to new volumes.
5. When 4 fingers are placed freely, it is worth starting to enter the whole hand. The thumb is pressed against the center of the palm, so that the diameter of the knuckles is minimal. And again with screwing movements, you can enter a hand into the anus.
6. When the knuckles passed, the palm is entirely inside. Try to clench it into a fist, clutching a thumb.
7. The next stage is the introduction and extraction of a fist in a compressed state, this is an even greater increase. Similar actions – twisting and progressive.
8. At any stage, it is permissible to stop expansion and Bringing a person to orgasm. For this, progressive movements begin forward and backward, but already without expansion, and the volume that includes easily. For men, the finale is facilitated by prostate massage.
9. Orgasm is the final of action. If you want to continue, a small pause is made, but during the break the diameter is narrowed, and you will have to strive again for stretching.
10. During orgasm, you cannot pull out your hand. The sensation inside should remain to strengthen the experience. And when it all ends, only then the palm is extracted, but very slowly.
eleven. Experiences from fisting are many times stronger than from ordinary sex. The host needs time to recover. It is worth let him relax before going to the shower. Strong experiences can cause different emotions: from laughter to tears. It passes quickly.
How to do fisting with sex toys
Anal fisting with objects does not differ from the penetration of the hand. A large amount of lubricant is applied to the stimulator, the anus is lubricated for it. Sex toy is introduced into the body with screwing or progressive movements and. You can do mini-creases, each time the device is introduced 1-2 mm deeper.
It is better to start fisting from a small size, for example, with a toy of a regular diameter, and then replace it with a more significant model. Each time it is recommended to start from a minimum circle to a larger.
If the maximum width enters the body, it is worth making movements back and forth, imitating anal sex. Or you can leave the device inside for several minutes and go to stimulation of the genitals. Combining exposure to different erogenous zones can be very memorable.
Two toys should be gradually. After each use, they are thoroughly washed so that there is no lubrication and discharge left on the surface.
When you need to stop?
In two situations, it is necessary to stop the practice so as not to harm health:
Pain. Sharp and strong. This is a sign of incorrect actions or injury. Stop if the sensation is lost, it is necessary to reduce the diameter of the entered object and change the movement. If the pain has not disappeared, you need to stop all the actions, slowly remove the items.
Blood. This is a sign of injury, not always accompanied by severe pain. There are few nerve endings in the intestines, and the gap can be almost invisible to the receiving. But if blood appears, remove objects and consult a doctor. The proctologist will check the absence of serious injuries of internal tissues.
Compliance with safety precautions will eliminate the appearance of pain and blood, but if this happened, a specialist will need to be examined.
Muscle spasm with anal fisting
Fisting is the expansion process. But after it there is a compression. Often after orgasm and removing objects from the anus, a spasm of the muscles of the internal sphincter occurs. The external still remains relaxed. It looks like "Rose". The entrance to the anus seems to turn into a flower. Part of the intestine (about 1 cm) as if slightly turned outward.
This is a temporary phenomenon, it should not be afraid. In 1-2 days the appearance of the anus will be completely restored. This will not affect defecation. You just need to be more careful during the restoration of the perineum, try not to scratch delicate skin with hard paper.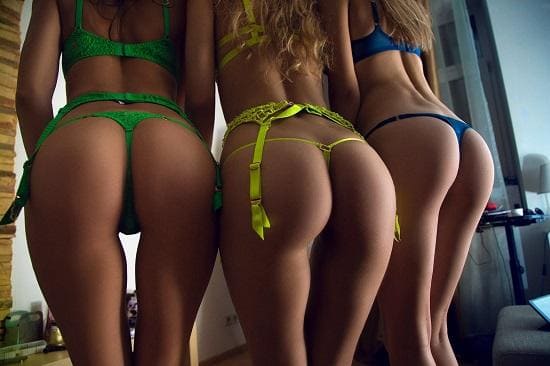 How often you can practice fisting
There is no single rule – what frequency can be fisting. There are only general recommendations that will allow you to maintain health:
If there is discomfort in the area of the anus, it is worth postponing the next experiment. Itching, irritation, pinching during movements, sitting or defecation is a sign of cracks. Until they heal, experimenting with anal penetration is prohibited. Acceleration of drugs helps to accelerate.
But fisting causes muscle pain. She looks like the sensations that are after a good training. Pulling pain intensifies with muscle tension, stops when the movements stop. These sensations should not be the cause of fears, these are natural experiences that are always after stretching. They remind of the process, often give exciting memories. If there are fisting, you can.
Injuries during anal fisting
Fisting is dangerous only with non -compliance with safety rules. Sudden movements, the use of inappropriate items causes the following complications:
Cracks. Often occur in the anus area. In most cases, they are difficult to avoid, but they are small. Microtraumas heal themselves in 2-3 days. They cause discomfort only during intestinal emptying. If the crack is large, it requires medical treatment.
Gaps. Large intestinal damage is possible with improper actions. Sudden movements can cause such a phenomenon. You must immediately consult a doctor. Internal and external gaps are sewn up, but a specialist should do this.
Fucking objects. For fisting, special sex toys with a limiter are used, they are not included in the body. If you immerse other objects inside, they are able to get stuck in the body. Remove them often only with the help of a doctor. In such a situation, you need to visit a traumatologist.
If the injury has occurred, you must immediately contact a medical institution. The faster the assistance will be provided, the less negative consequences will be.
Contraindications for anal fisting
It is forbidden to engage in anal fisting for any intestinal diseases. Even a violation of microflora is dangerous if you practice penetration into the anus.
Hemorrhoids are an occasion to refuse experiments.
If after past experiments there is a feeling of discomfort in the anus, it is worth delaying further stretching. It is necessary to completely recover, and only then repeat.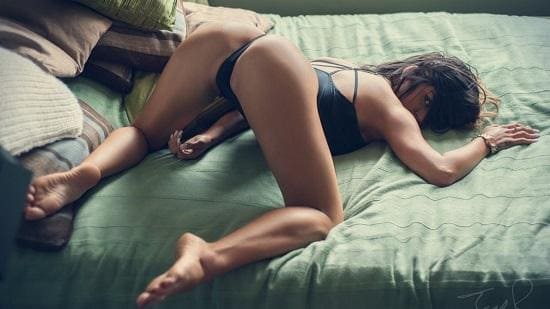 Questions about anal fisting
The experiments shown in porn are not always real. Maximum stretching – up to 18 cm in diameter.If you use inappropriate items that are not equipped with a limiter, they may remain in the anus. Often they have to get them a surgeon. It is necessary to use the correct sex toys to avoid injuries.Anallence for anal fisting is prohibited. Even painkillers cannot be used so that there are no injuries. It is important to carefully monitor the sensations so that there are no cracks and gaps.There is a difference. The man has a prostate gland, its massage causes a pleasant response. Women do not have such a field, ladies get less pleasure with such stimulation.Yes, with vaginal fisting, an additional natural lubricant is released. The sensitivity of the vagina is greater than the intestines inside. And the depth is also different, it will only be able to plunge into a woman by only 20-25 cm-to the cervix. There is a theory that vaginal fisting is safer than anal, but no clinical trials were carried out.The main myth of fisting and anal sex is the loss of the intestines and the weakening of sphincters causing the "loss of intestinal contents". This does not happen if fisting was carried out correctly. Such symptoms are possible if the muscles of the anus were "torn", but this is unlikely with sexual stimulation. This will not happen if you observe safety precautions.
How to do anal fisting right? Easy to answer in one phrase: slowly and with a lot of lubrication. And so that everything goes smoothly, use special sex toys, they will help you enjoy.